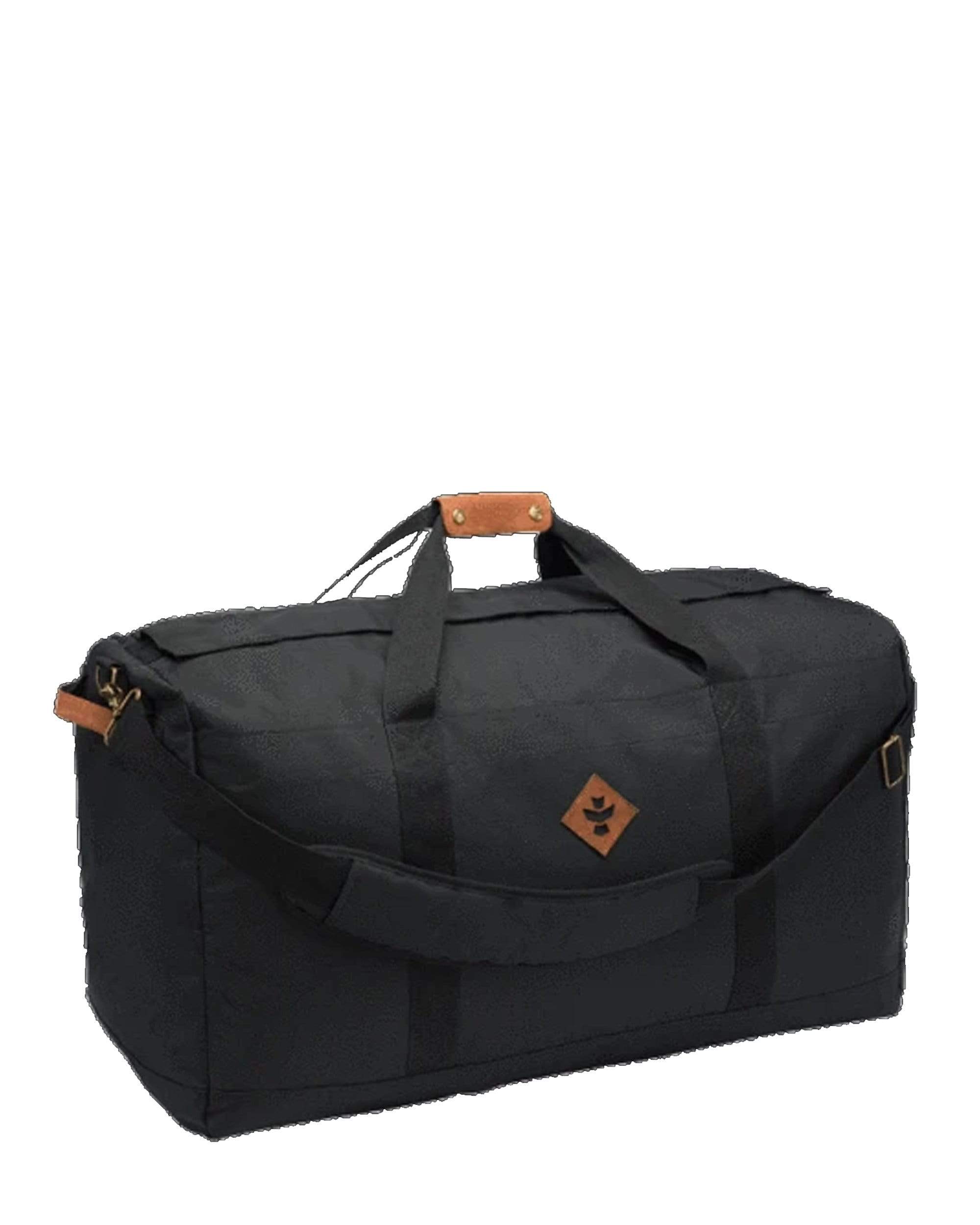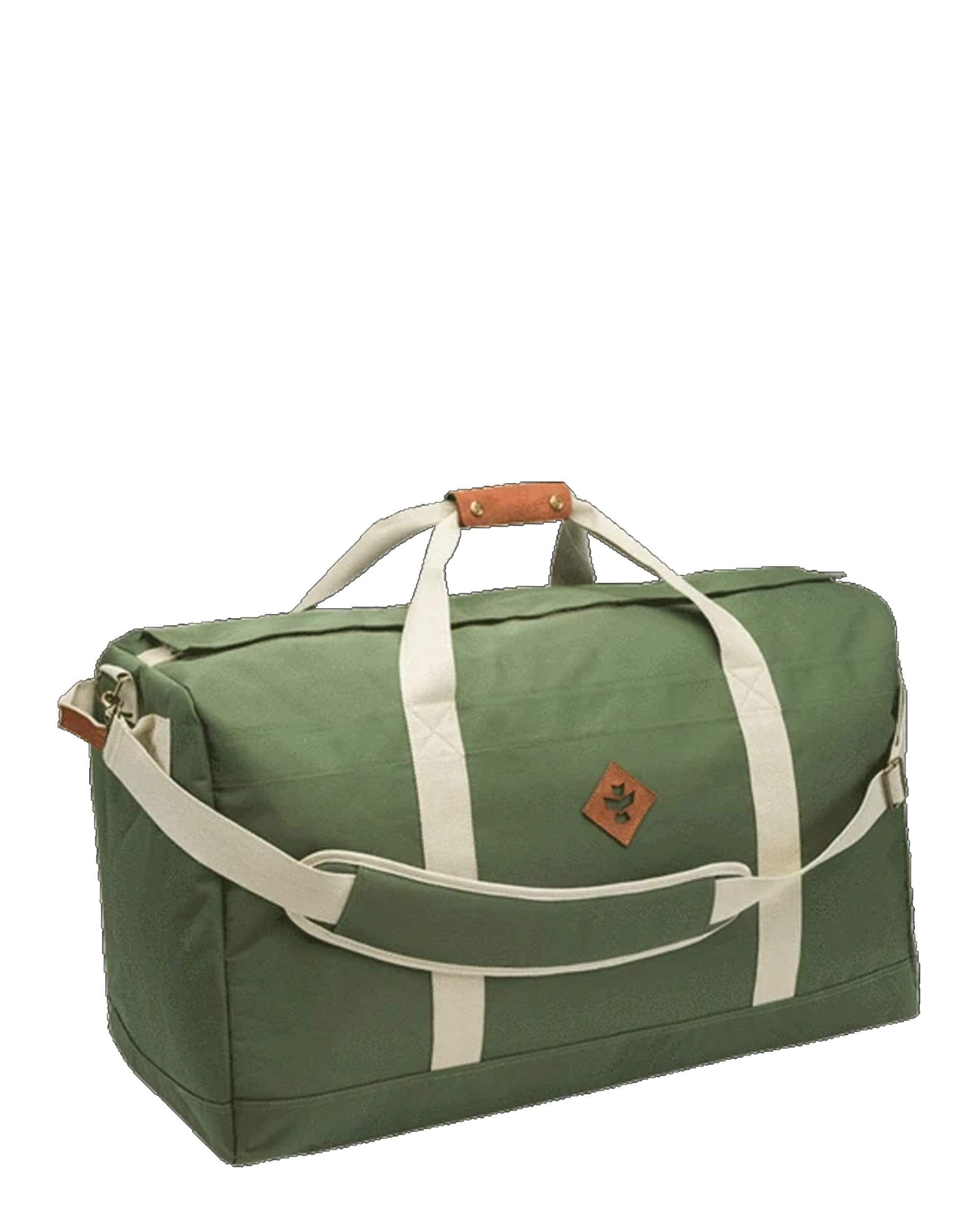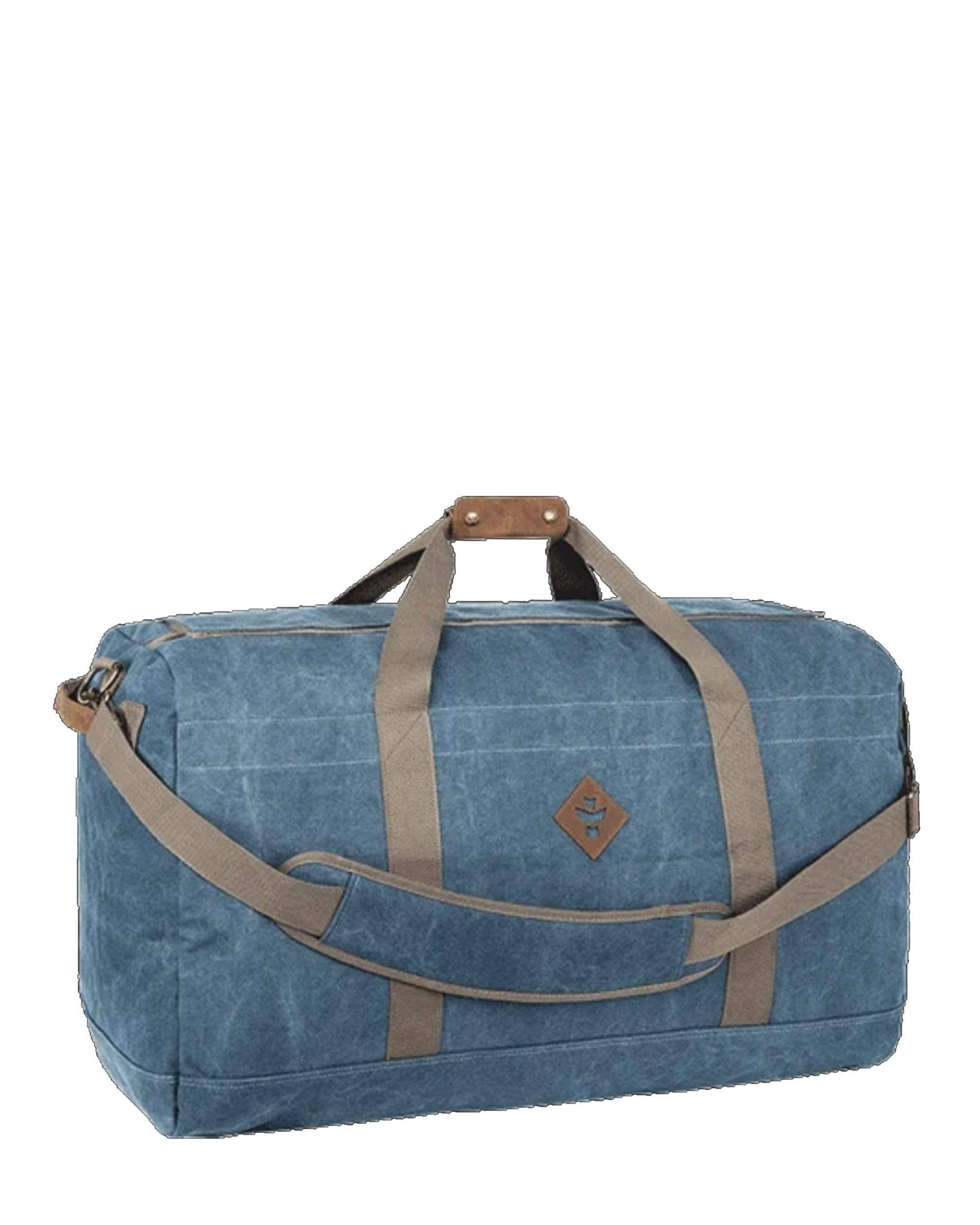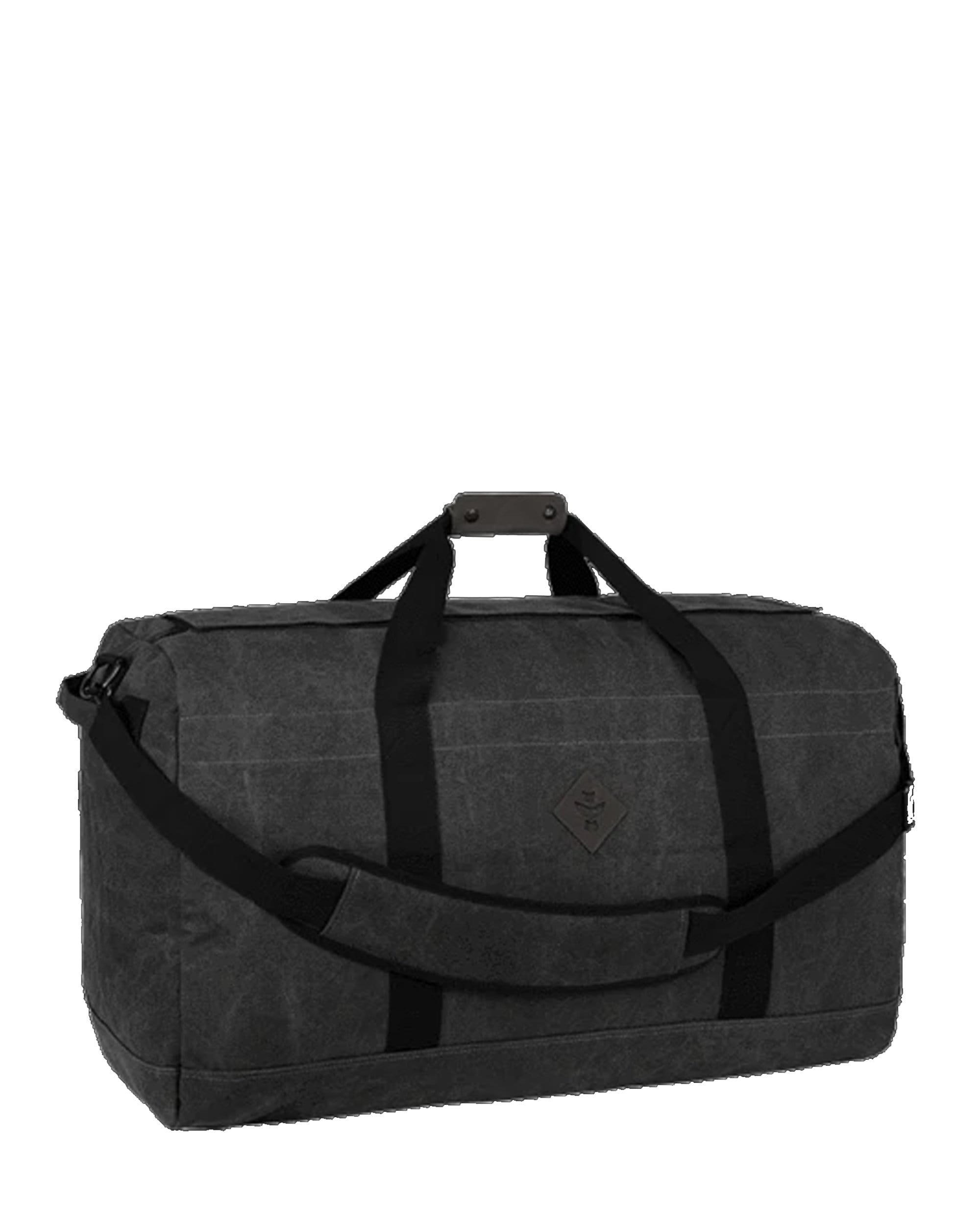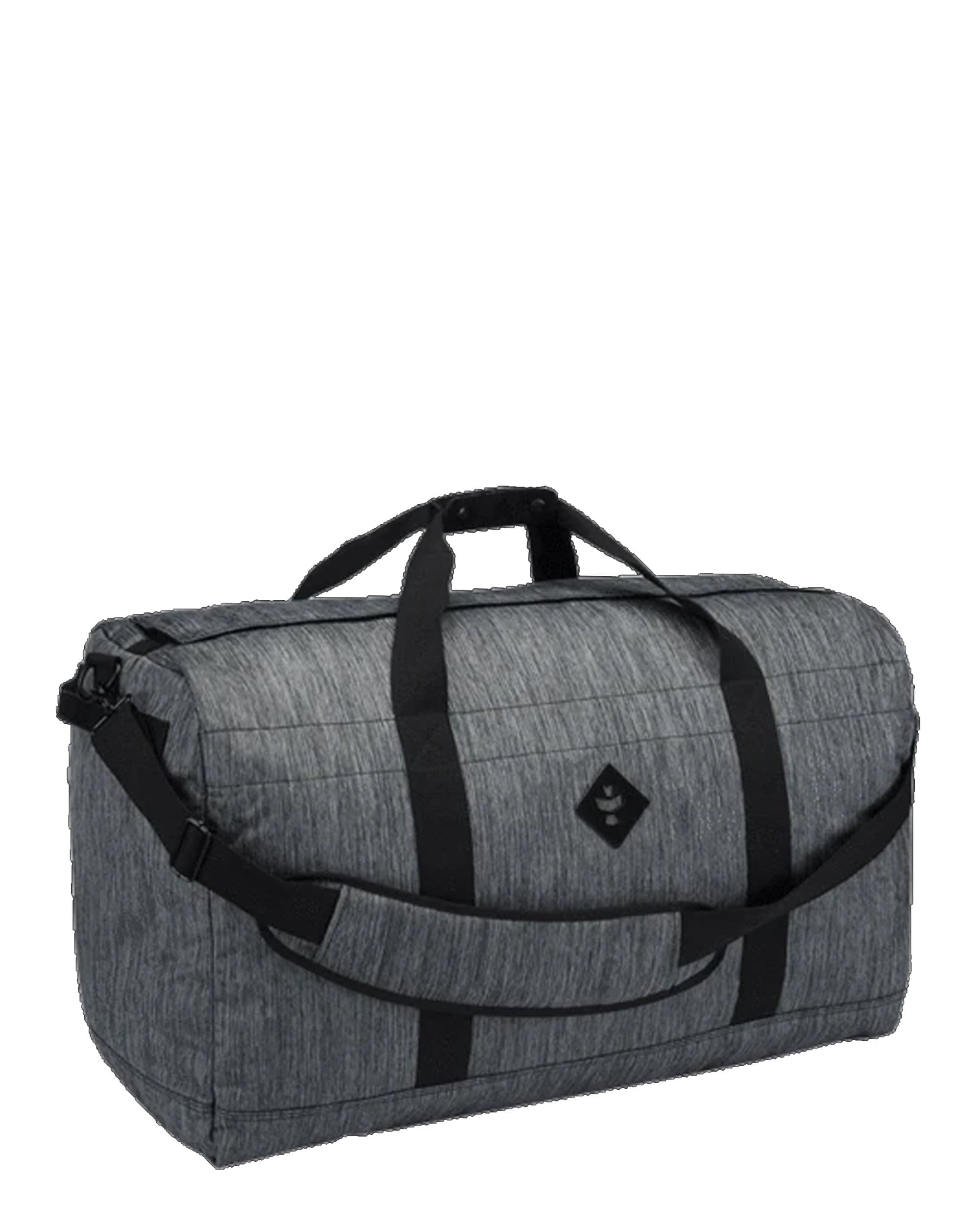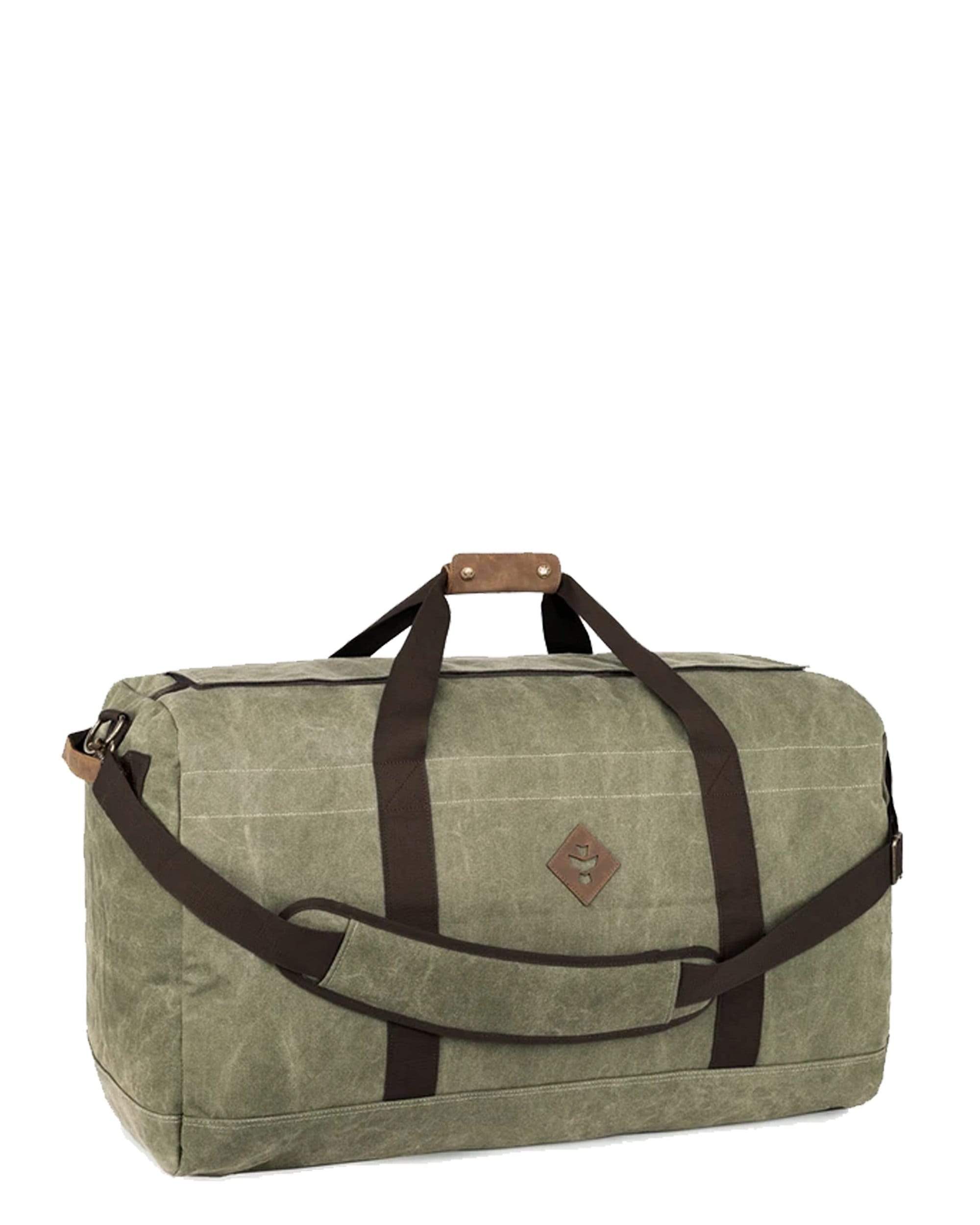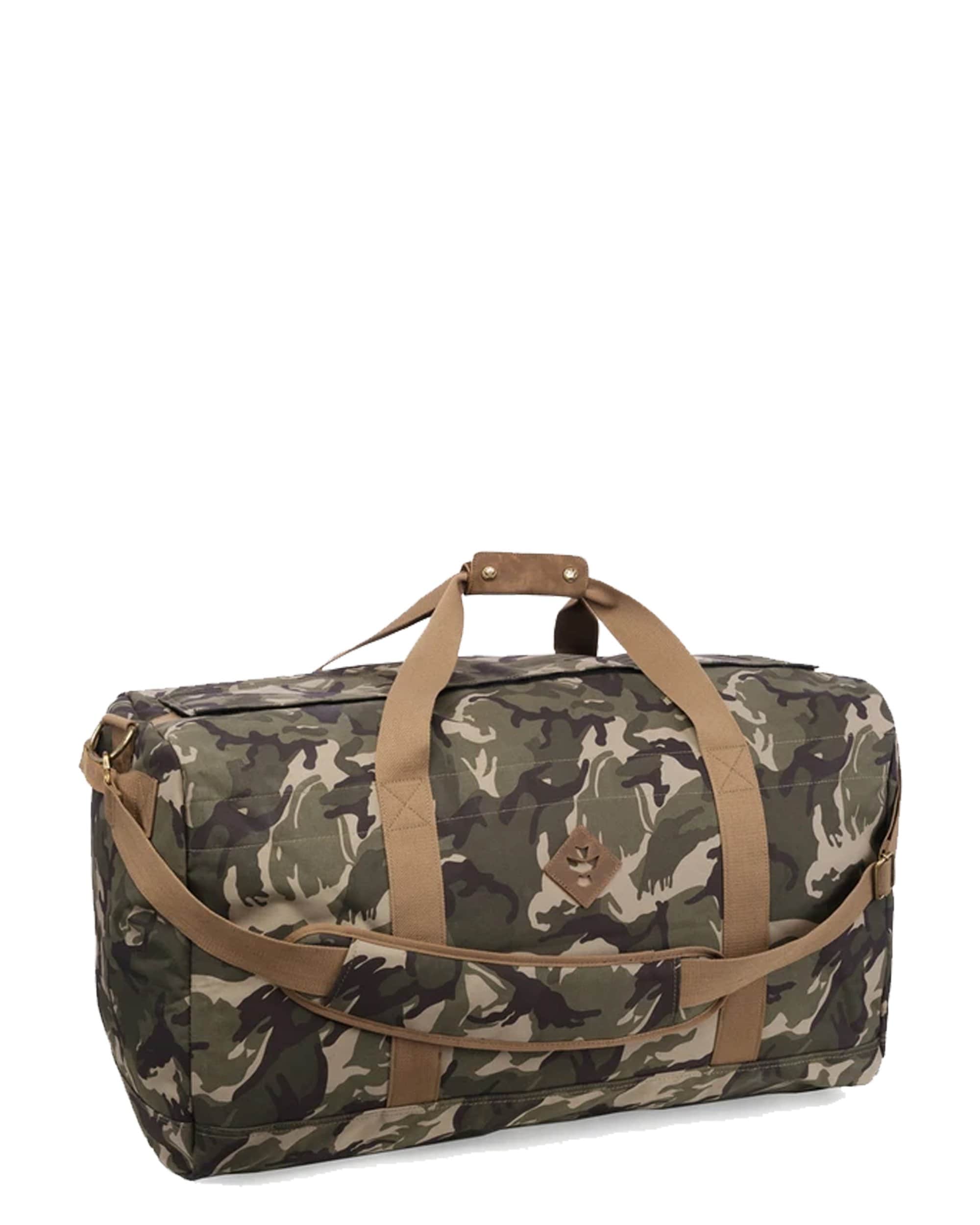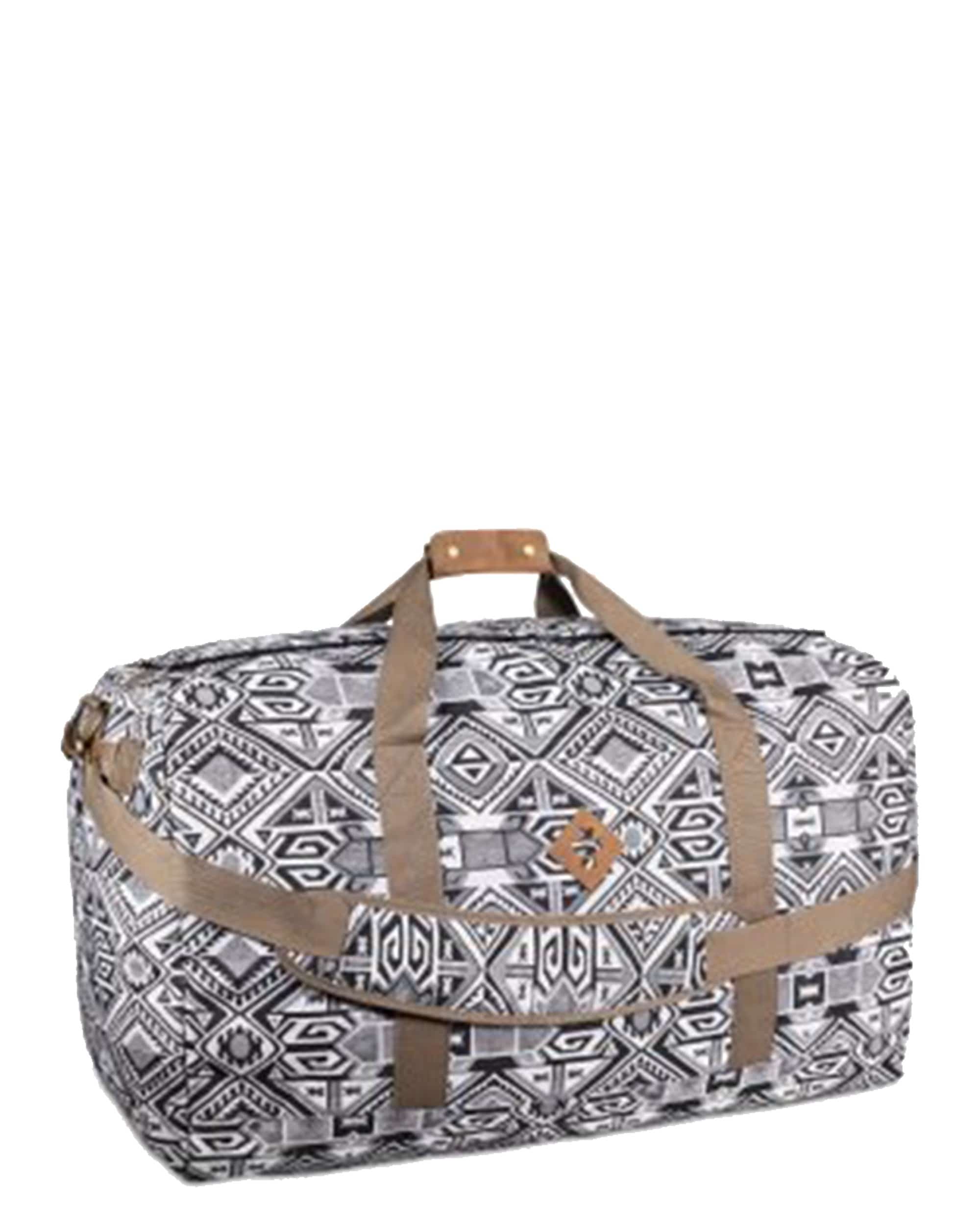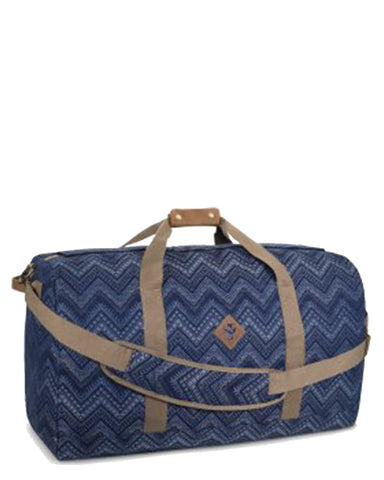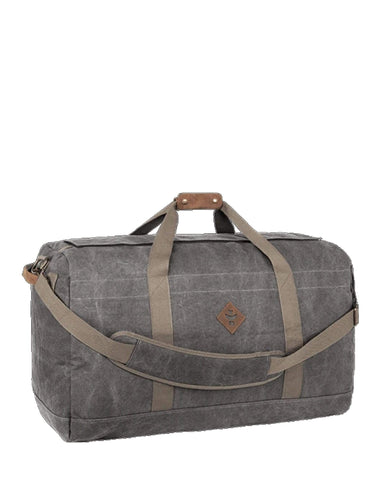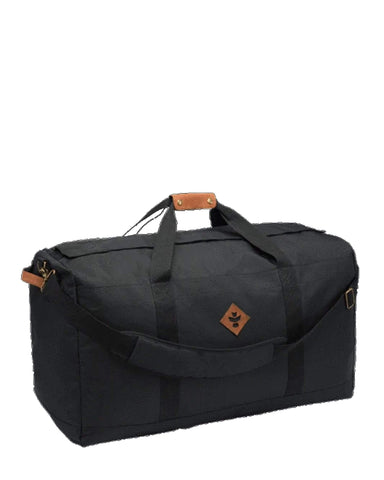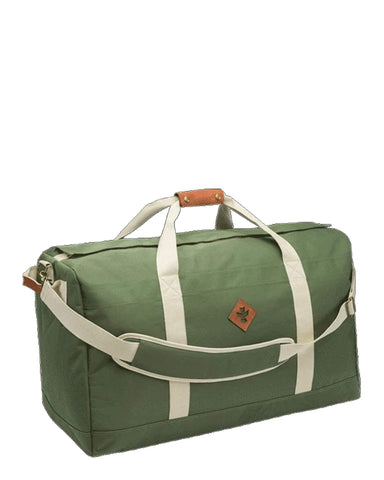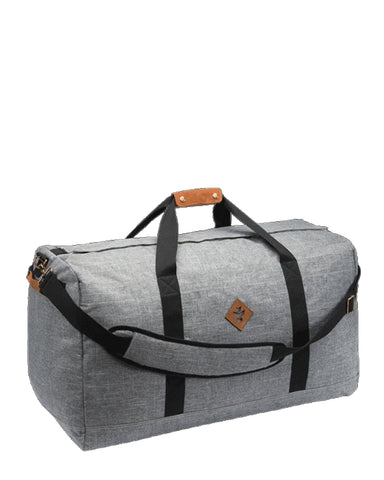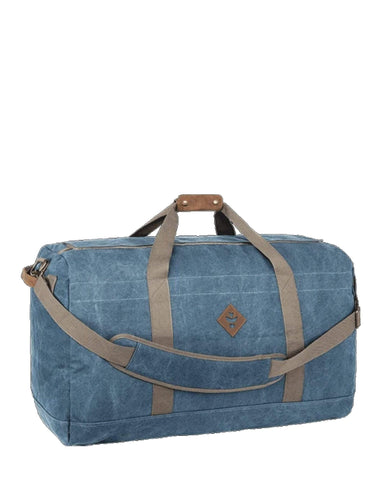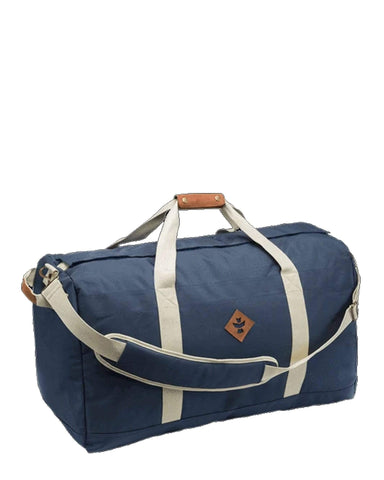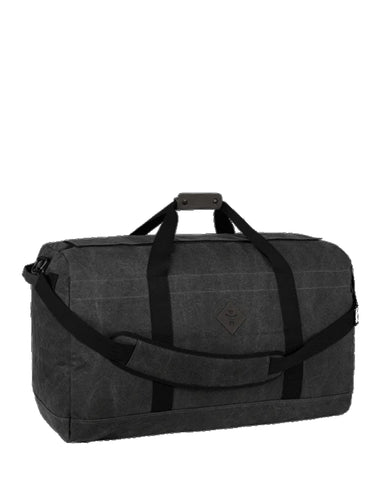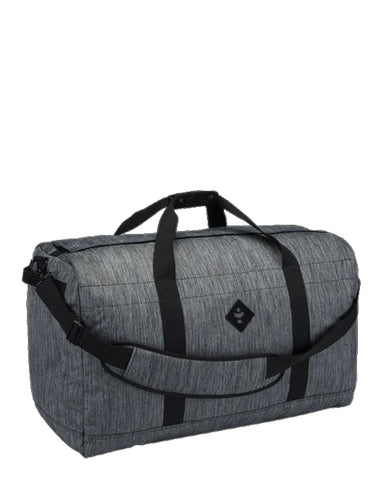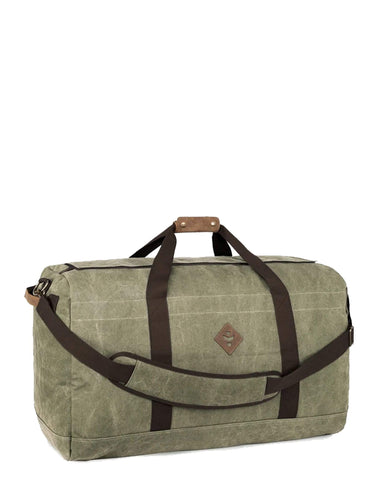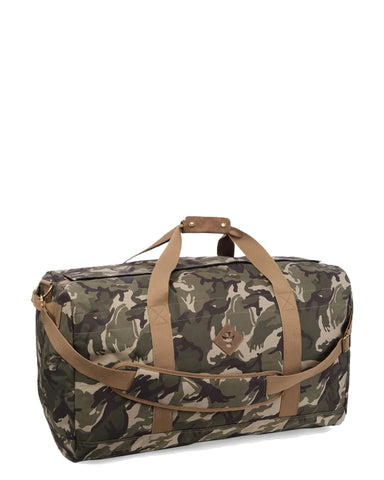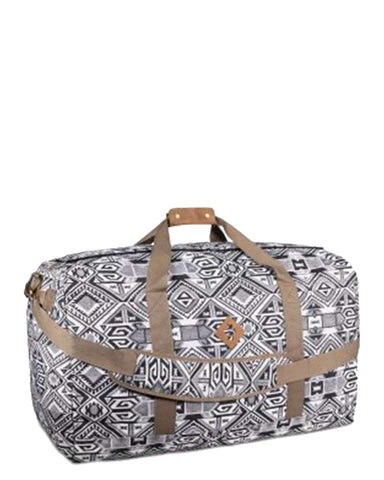 Free Shipping
Free standard shipping on orders over $40
The Continental is the largest bag in Revelry's line of odor locking travel companions, built for the biggest and toughest of jobs. The durable water resistant rubber backed canvas exterior ensures everything within the Continental stays dry and in tact, while maintaining a stylish and modern appearance. The interior lining of the bag is constructed of Revelry's padded odor locking technology providing multiple levels of safety for its user and their dry herb, concentrates, and accessories. The Rubber lined zipper provides an additional level of safety and security with loops in the zippers, and a metal ring at the end of the closure so you can place a Revelry Travel Lock, or any other lock you may desire onto this bag ensuring you're the only one getting in and your contents won't accidentally spill out.
The spacious inner pocket gives you 134 liters of storage space, with an additional smaller pocket inside for the most secret of stashes, and a removable padded shoulder strap and handles on either end of the bag makes the Continental easy to transport no matter how heavy the load! When you're done traveling, simply toss the Continental in a dryer to release absorbed odors from the protective inner lining. 
Check out Revelry's entire line, you can easily fit multiple smaller smell proof bags in the massive Continental
Revelry bags have two out standing features:
Using a Carbon Filter System made from three layers of odor-absorbing charcoal and synthetic filters Revelry inner linings ensure unwanted dry herb, concentrate smells, or any odor for that matter, do not escape.

Secondly is the outer hybrid design constructed from a stylish rubber-backed exterior. This durable and water-resistant armor provides protection for your essentials. Revelry bags provide you peace of mind on all your journeys ahead.
Compare Color
ash

aztec

black

camo

gray

green

indigo

marine

navy

sage

smoke

striped-dark-grey
Click On Color / Pattern To Compare, Click And Drag Images To Reorder