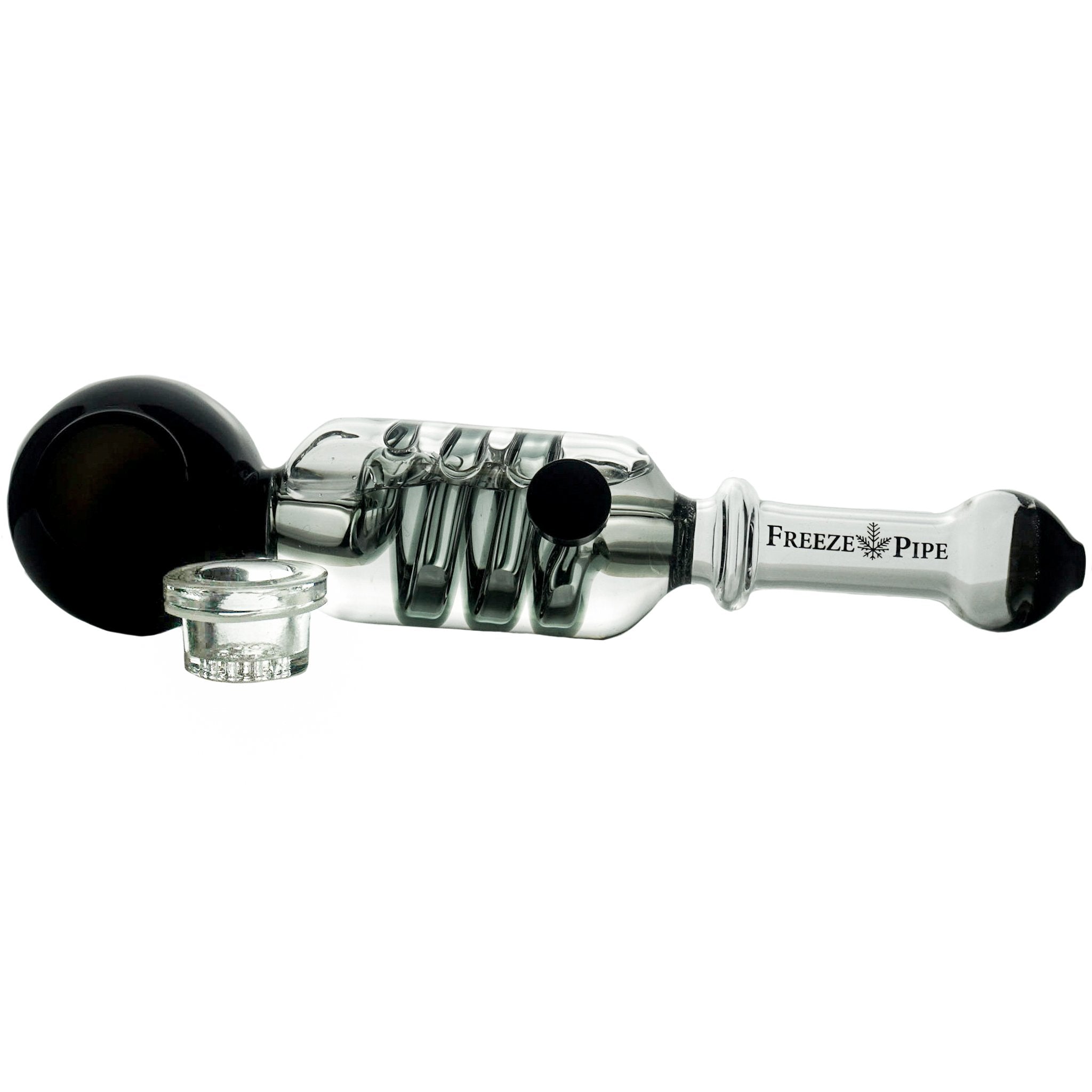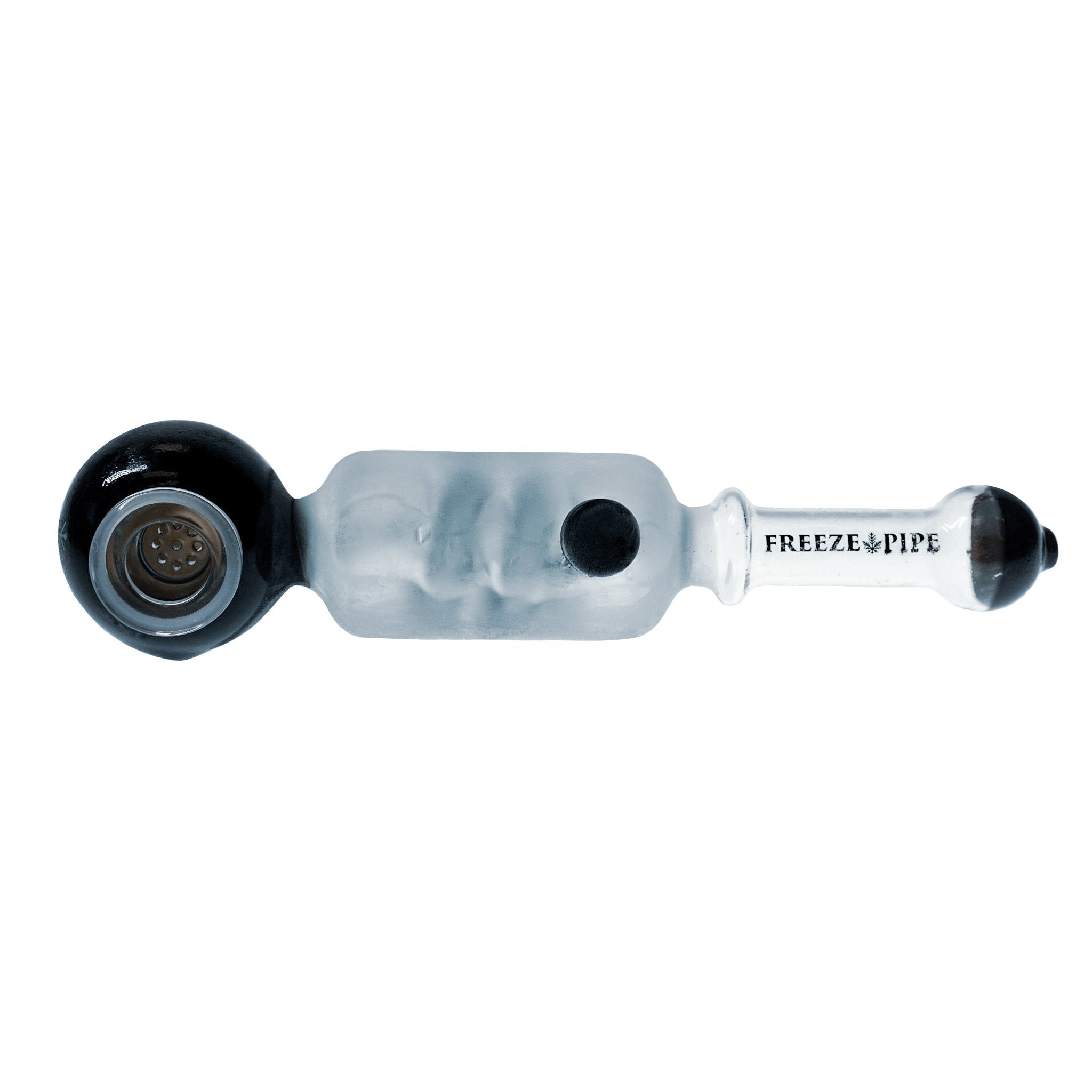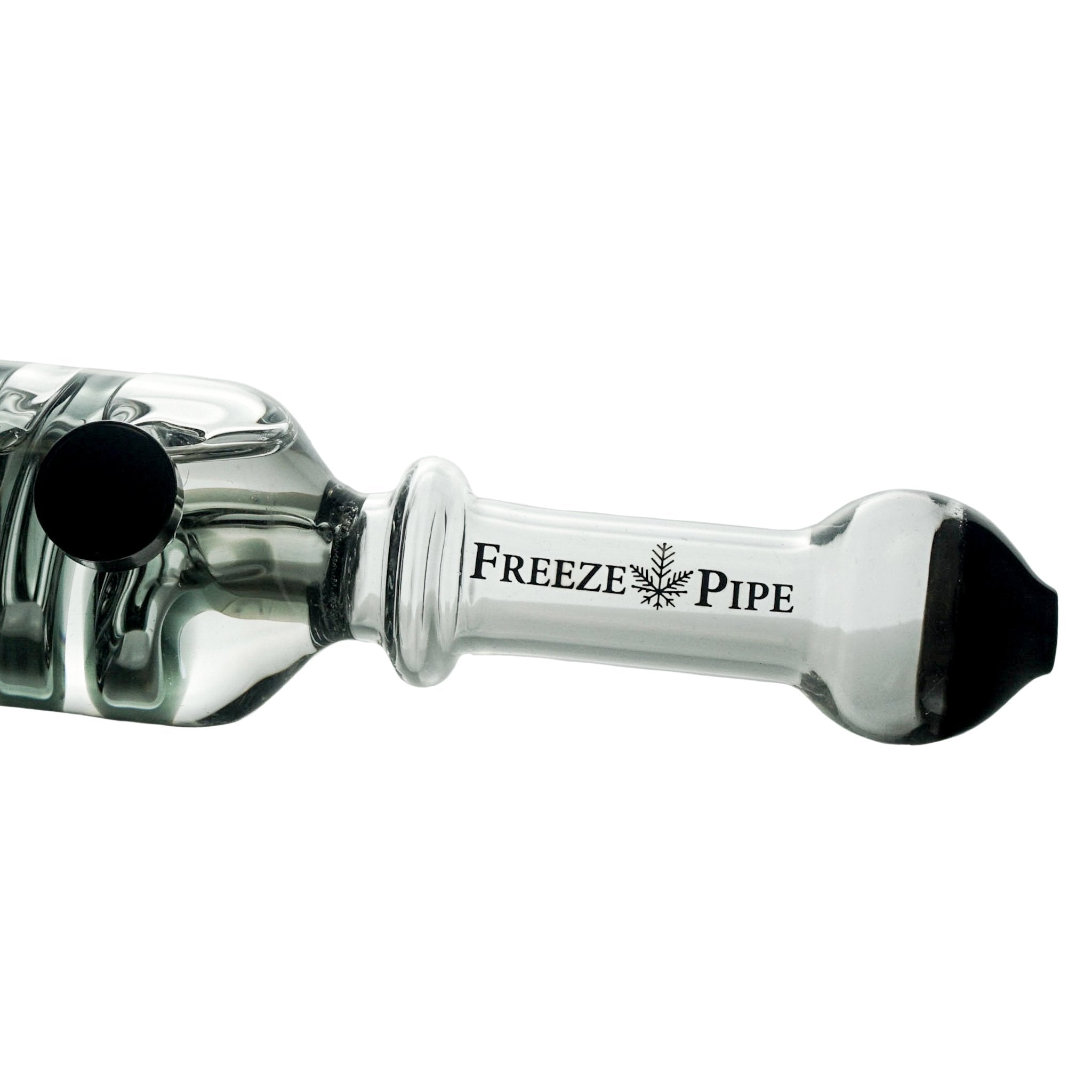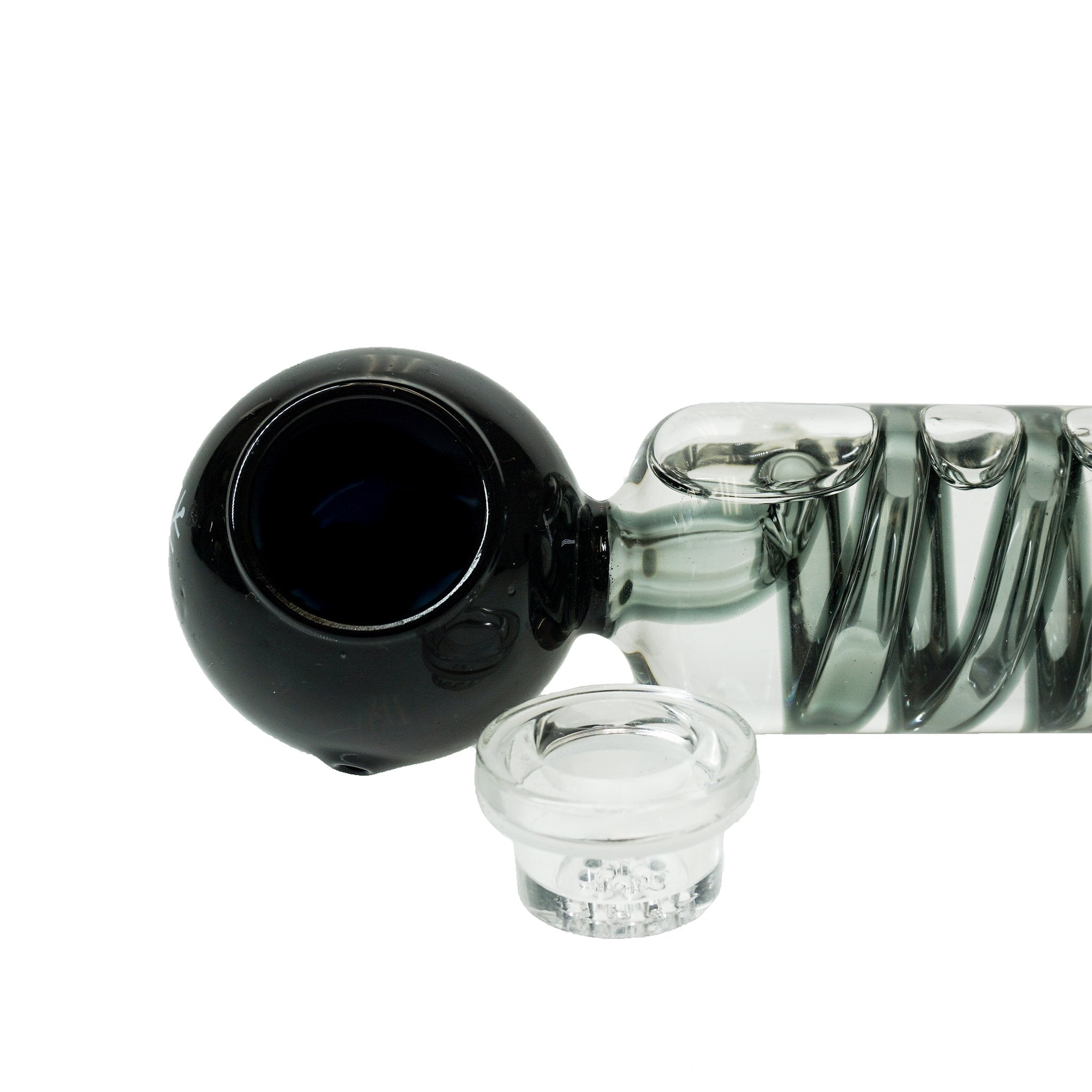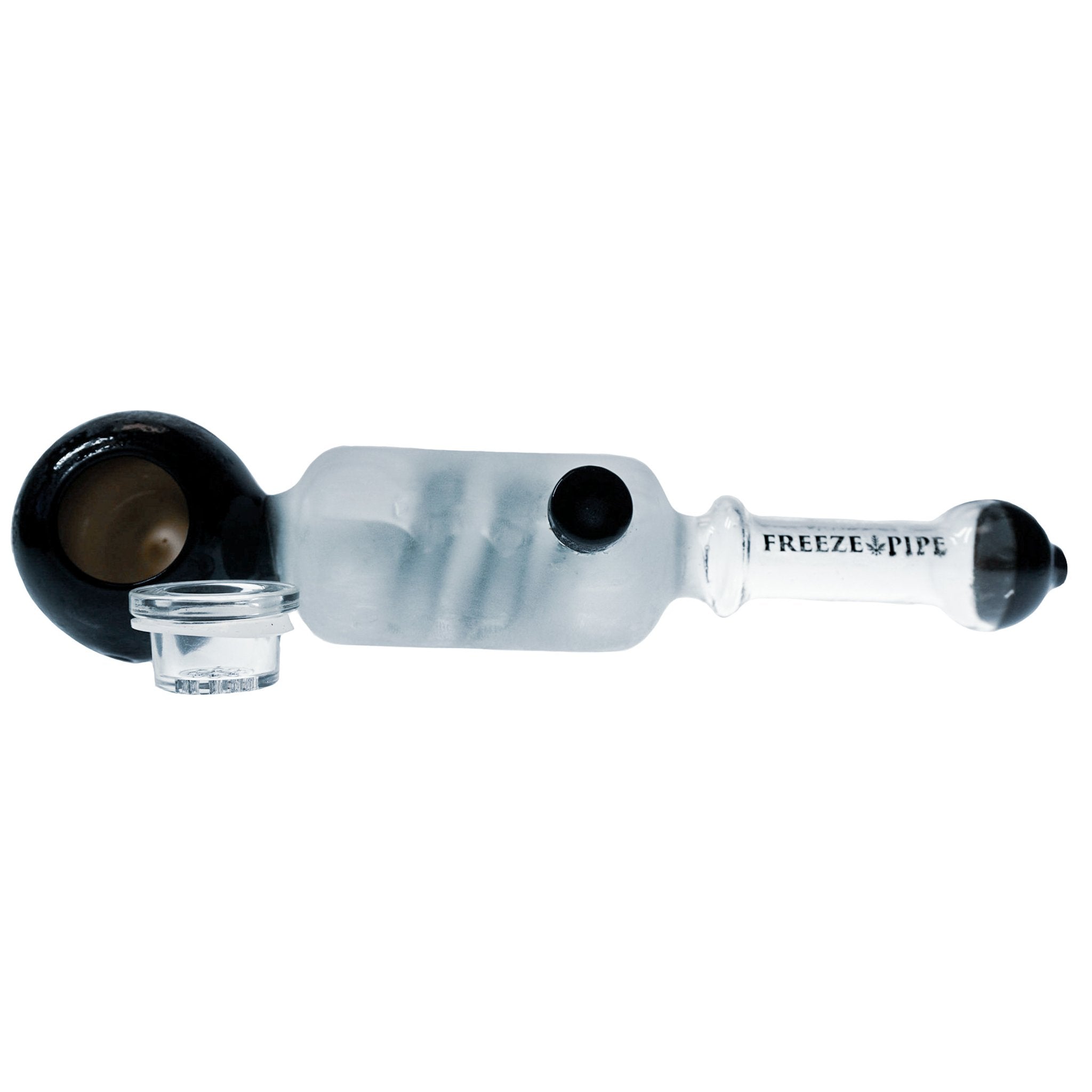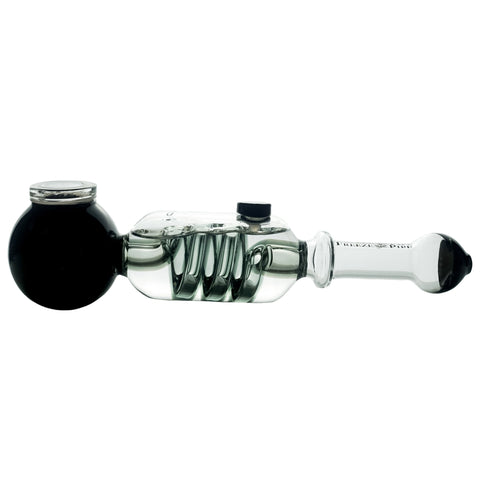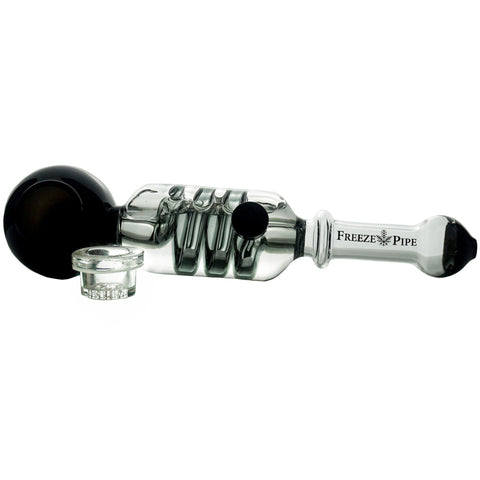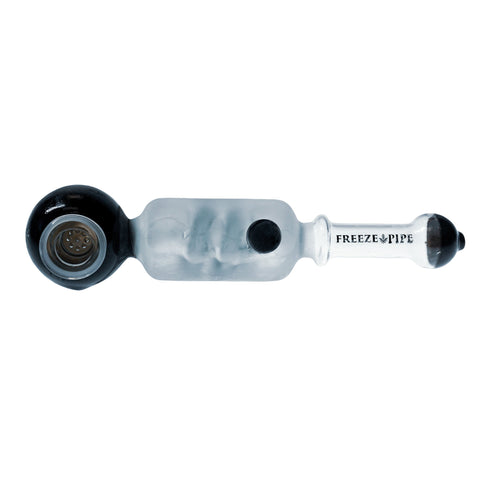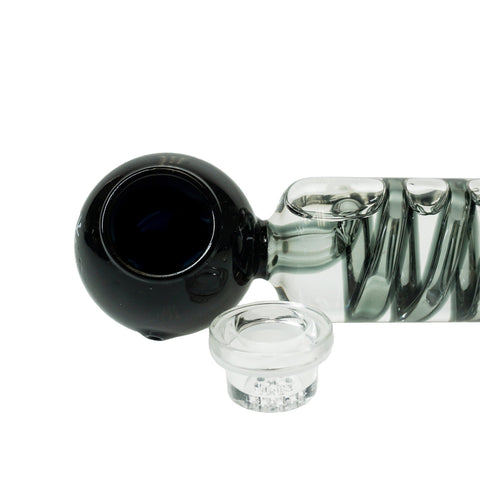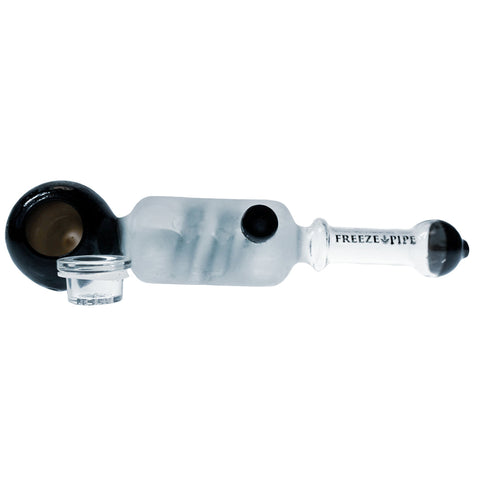 Free Shipping
Free standard shipping on orders over $40
The Freeze Pipe is a glass hand pipe featuring a freezable glycerin coil. When smoke passes through the frozen chamber it's instantly cooled resulting in an impressively smooth and clean toke for a hand pipe.
This cool pipe freezes quickly and stays frozen for ice-cold and extremely smooth hits.  It features a clever, removable, honeycomb-style bowl for easy ashing and packing. 

What is Glycerin?
Glycerin is a gel-like liquid that is able to reach freezing temperatures quicker and stay cold longer than ice without freezing solid and cracking the glass. It is housed in a sealed chamber so it won't melt like ice in a regular ice pinch piece where it then trickles down and overfills the percolation chamber. It's completely safe, non-toxic, and typically found in food and sweeteners. 
How to Use Freeze Pipe Glycerin Chamber
Place the glycerin chamber in the freezer and let sit for at least 1 hour. It is okay to leave it in there longer - or even store it in the freezer so it is always ready when you are!
Check out the entire Freeze Pipe Collection for even more cool smoking devices, like the Freeze Pipe Bubbler, the Freeze Pipe Bong, and the Freeze Nectar Collector.
The best purchase
Honestly the best hand pipe I've ever used, no coughing and so nice on my throat. This has definitely changed my mind about hand pipes, I always preferred a bong I pretty much use the Freeze Pipe every time I smoke now!
Love this thing
I am in love with this Freeze Pipe, amazing idea and pretty much the smoothest hit ever. Wish I had gotten it sooner.
Cooling Coil Insufficient
After trying the pipe out two times, the decision is that the coil in the cooling chamber is not long enough to cool the smoke when you pull on it. If the coil were thinner and more tightly wrapped to allow for maximum cooling while in the cooling chamber, that may do the trick. Unfortunately, that is not the case with this pipe and the pull is only slightly cooled off, but not as much as anticipated or hoped for. It is hoped that you will come out with a newer model with the suggestions made here in this review. Thank you for taking the time to read it.
Hi Jim, thanks so much for taking the time to share your feedback. While we don't make this pipe here at Stablestone Supply, we'll certainly share your thoughts and ideas with our partners over at Freeze Pipe. Sorry that this pipe didn't meet your expectations. Drop us an email if you've got your eye on something else and I'd be happy to provide you with a discount for giving us another shot!
-Sam