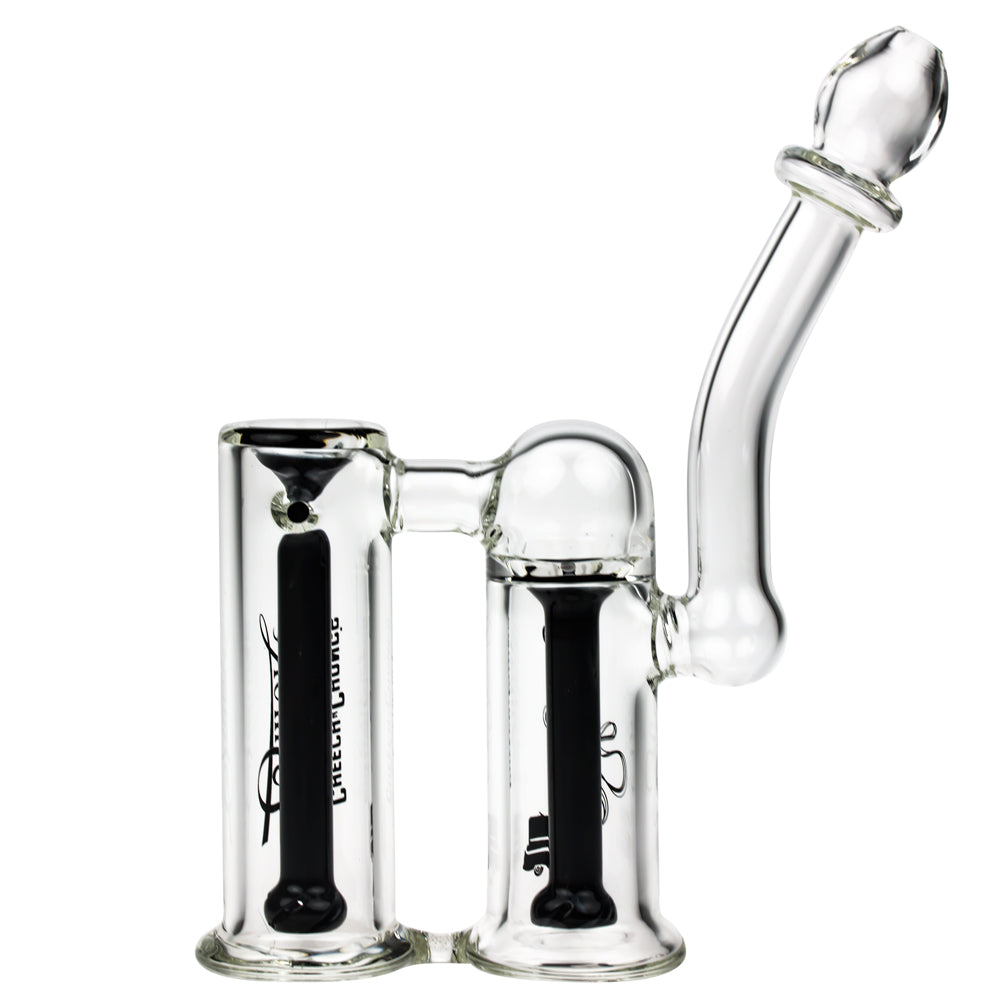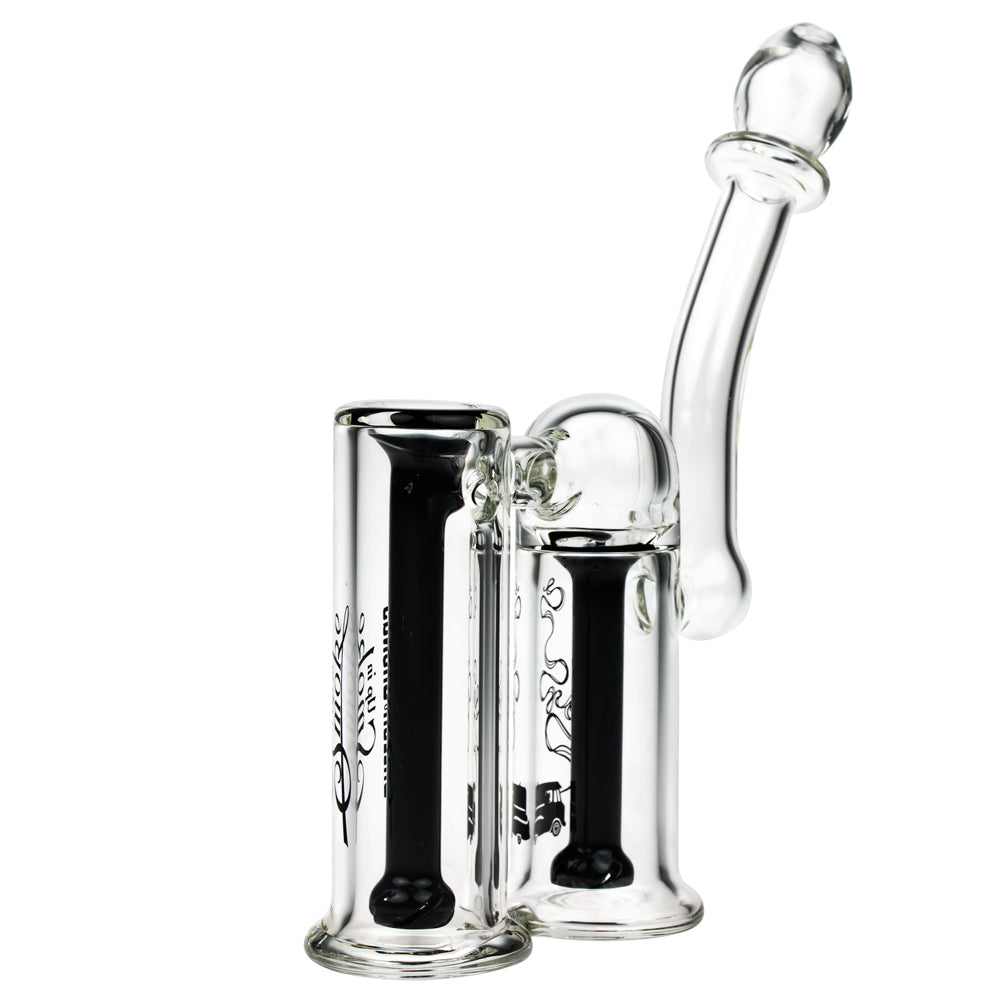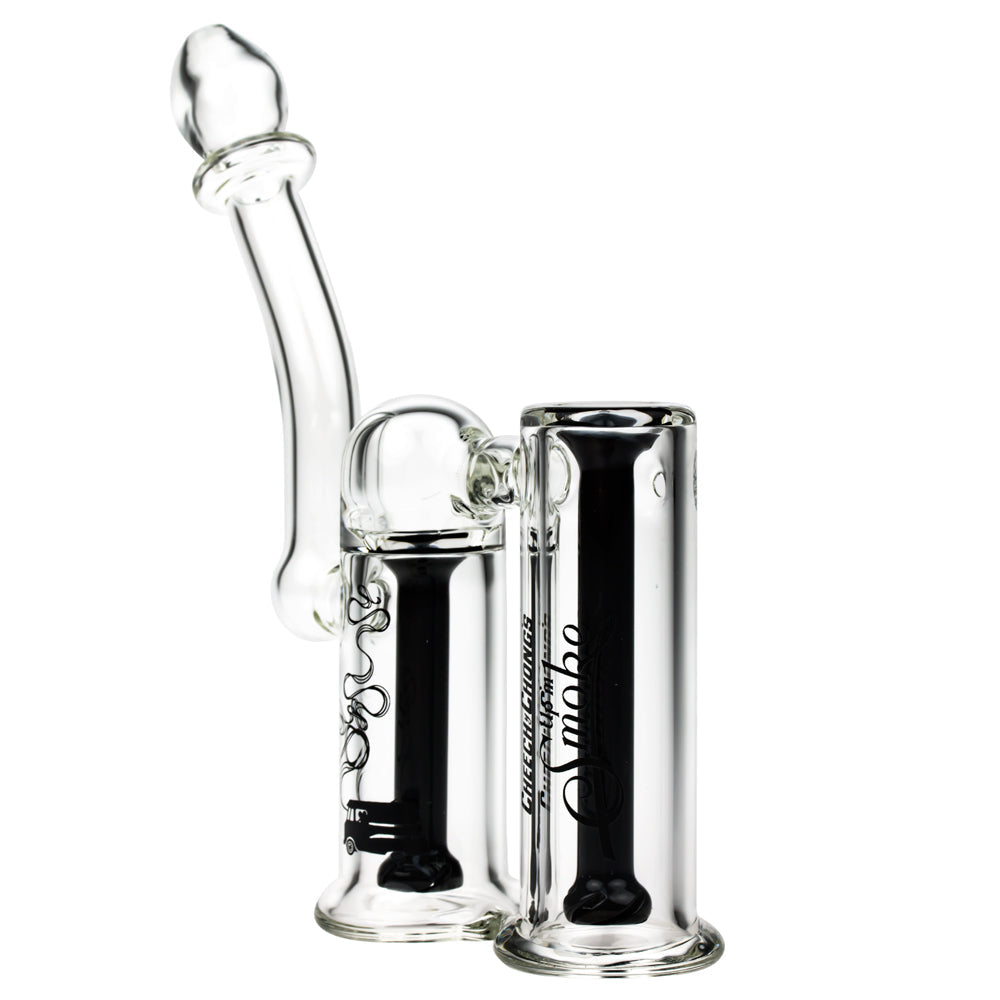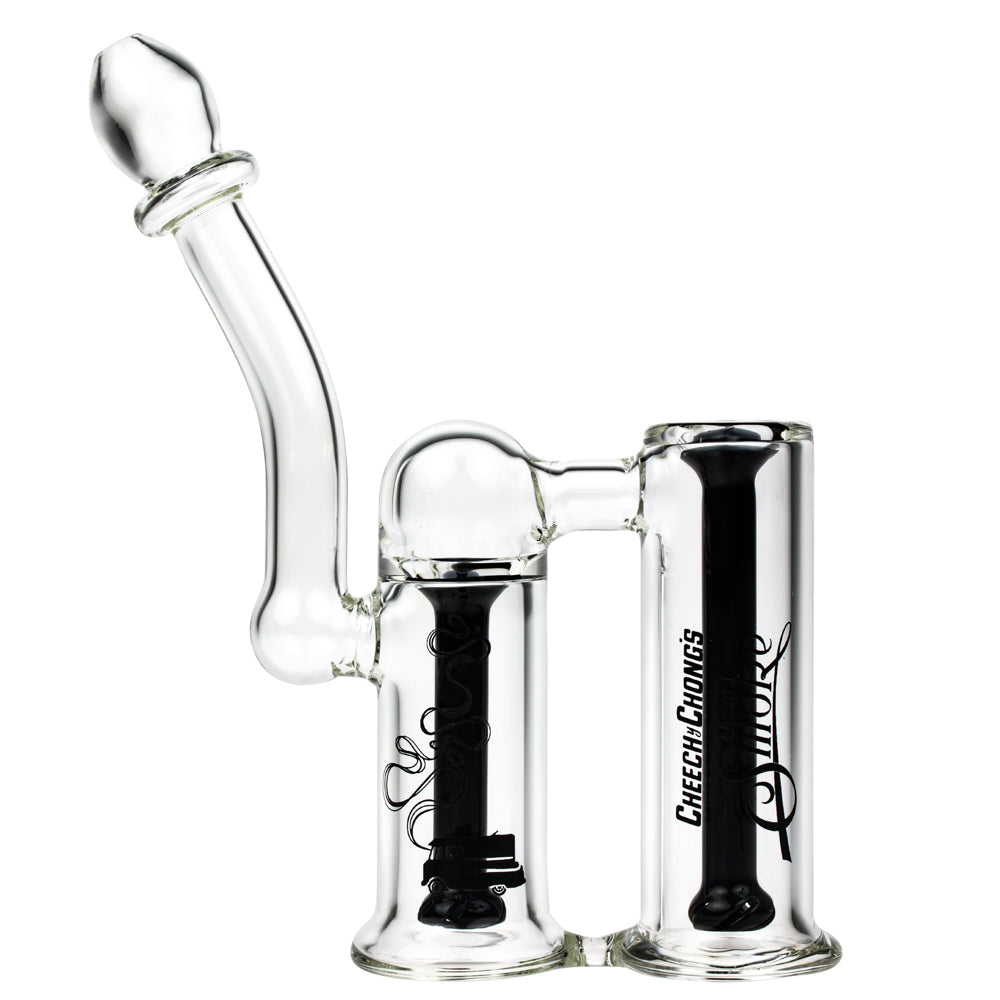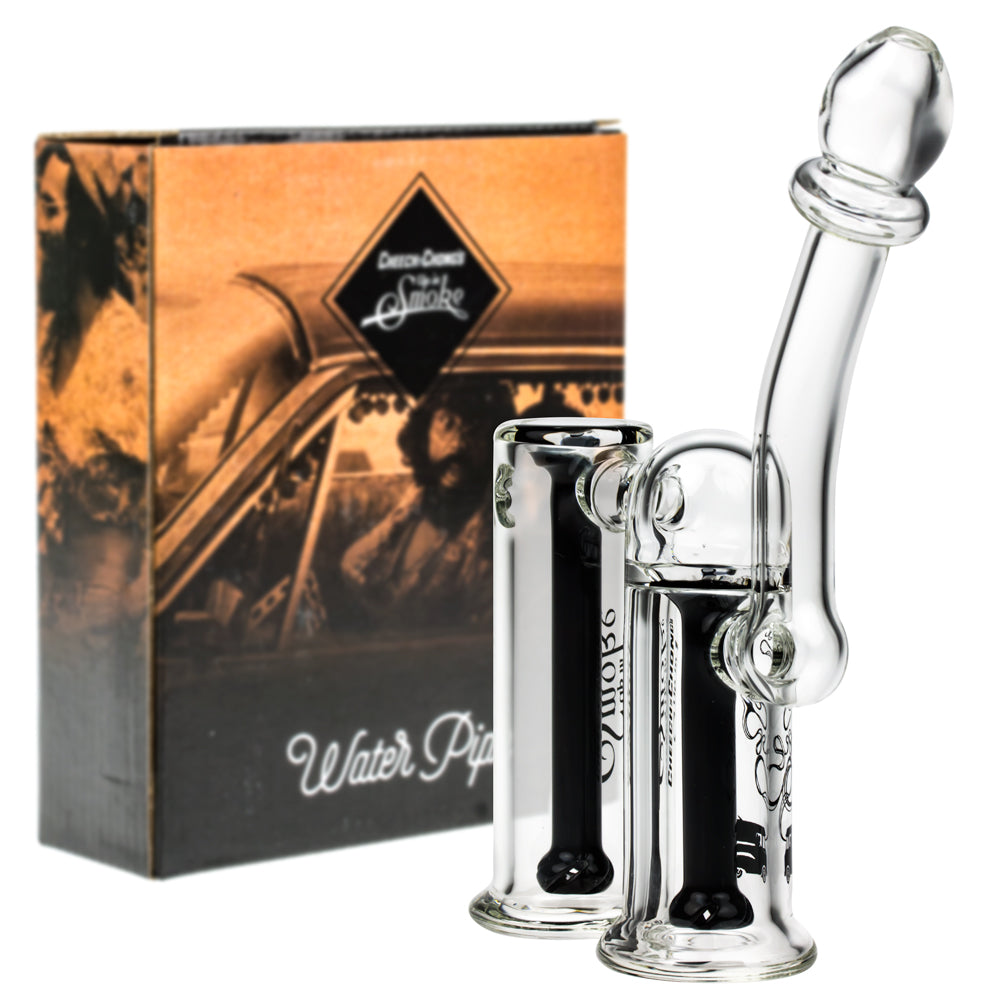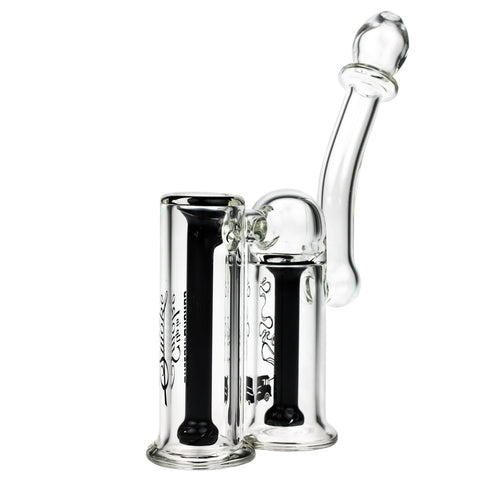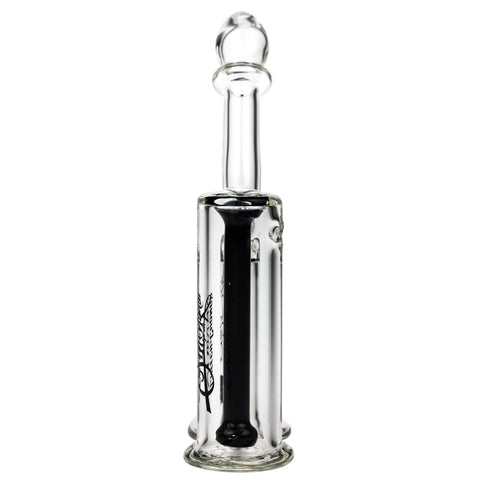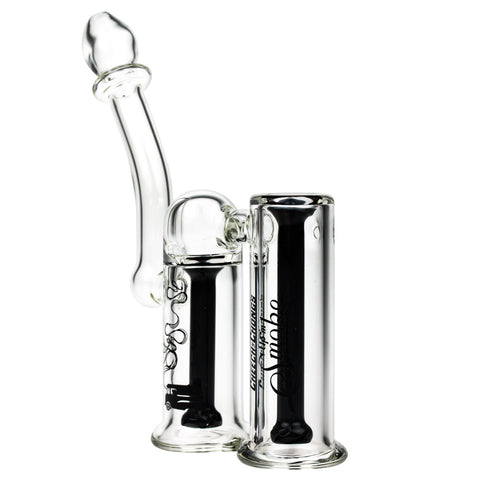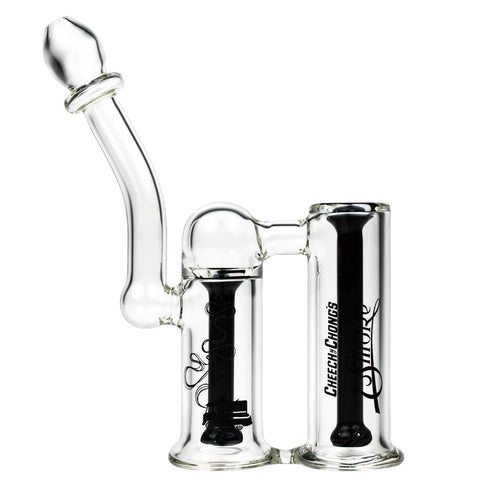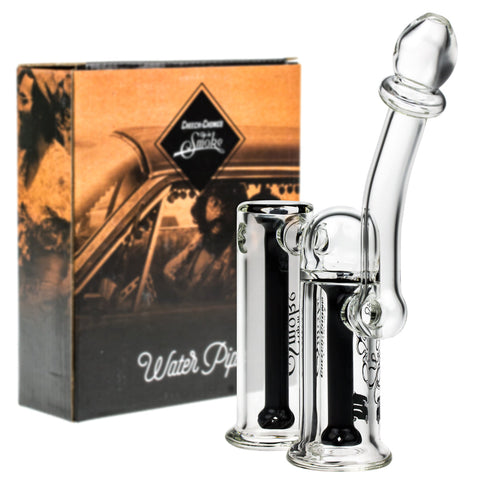 Clyde Double Chamber Bubbler
Free Shipping
Free standard shipping on orders over $40
This amazing water pipe features a double bubbler shape, which filters the smoke through two chambers for cooler hits. The two showerhead diffusers ensure your tips are smooth and enjoyable and a carb hole gives you control of the airflow. 
Watch as the water-filered smoke gets airated, separated and pulled through the slits in the two submerged showerhead diffusers before traveling up bent neck and emerging from the mouthpiece. Big, smooth, comfy hits await!
The Clyde is built with thick and heat-resistant borosilicate glass and stands only 6.25 inches tall, which makes it perfect for your parties, travels, and camping trips. 
Features:
Cheech And Chong Up In Smoke Hand Pipe
Rounded Mouthpieces
High Quality Borosilicate Glass
Double Showerhead Perc
Colored Glass