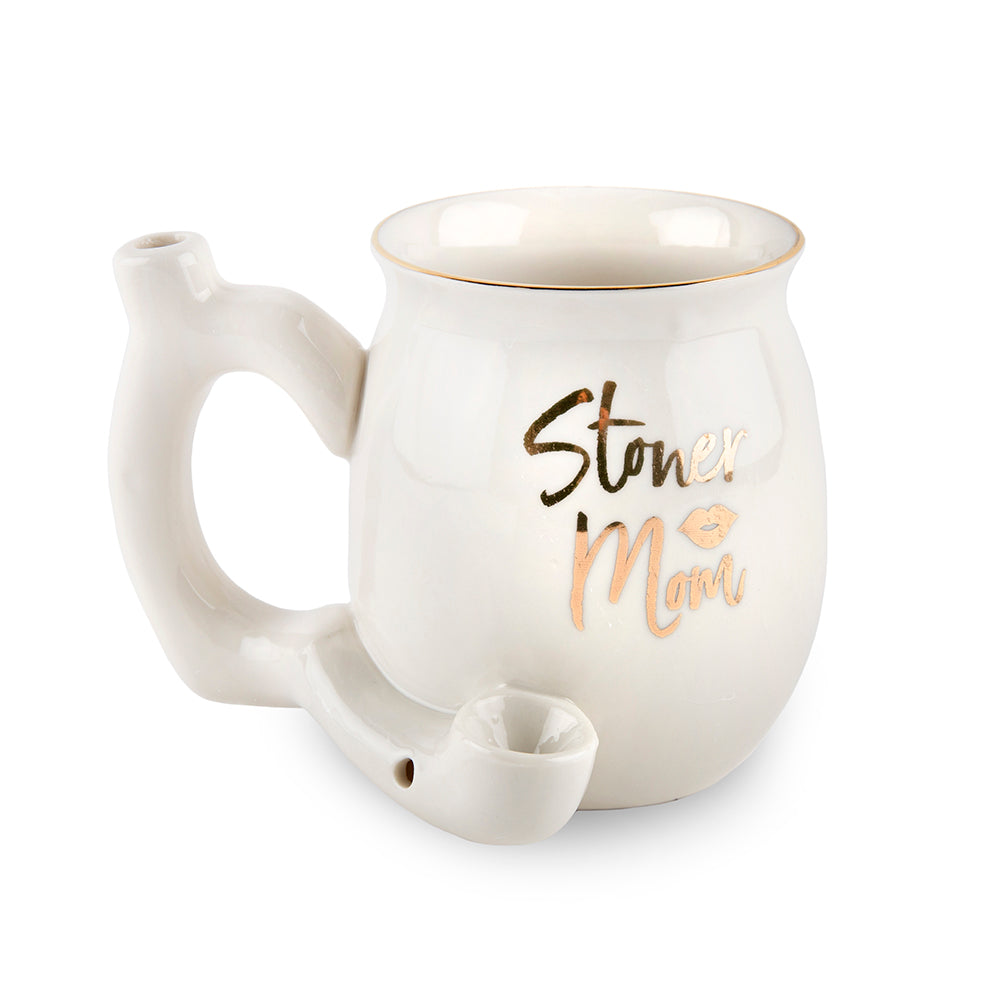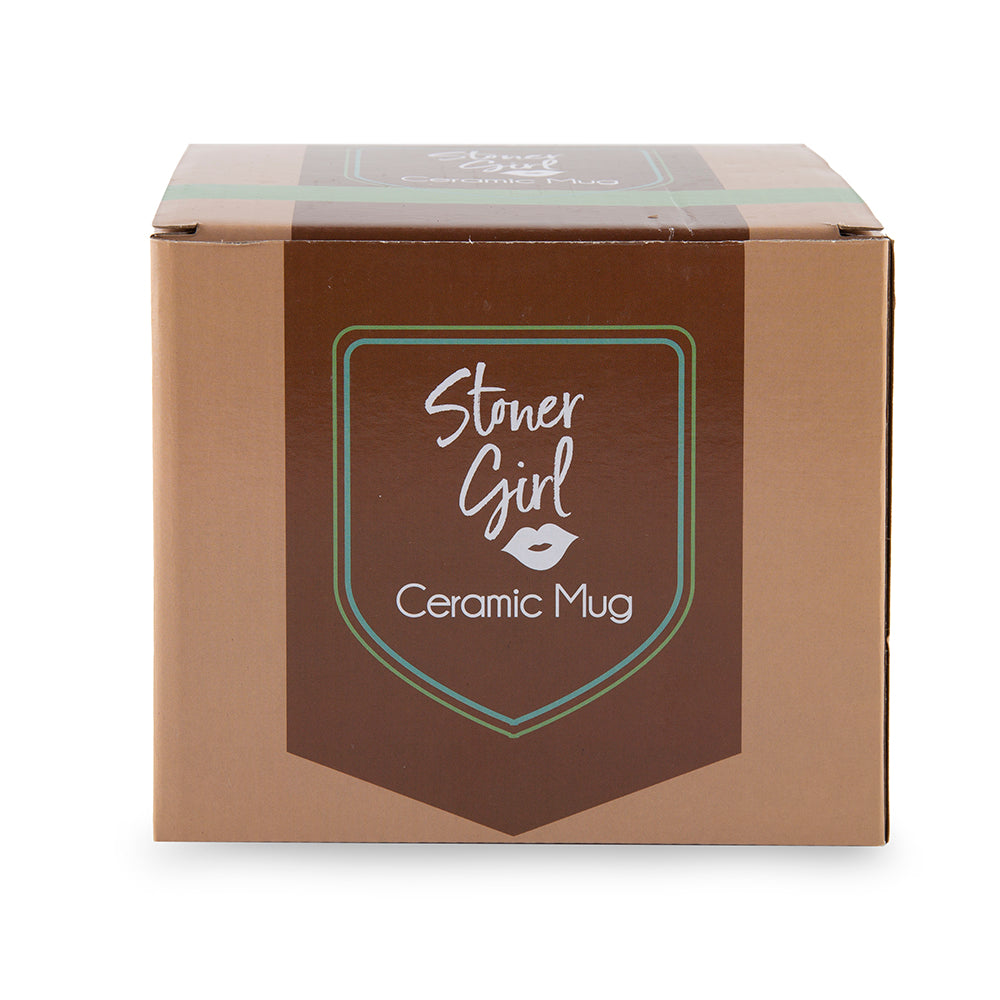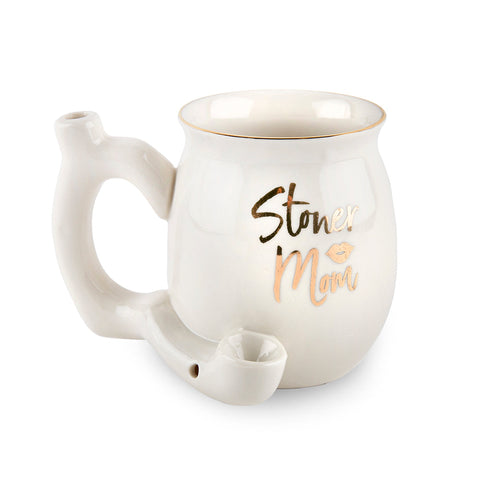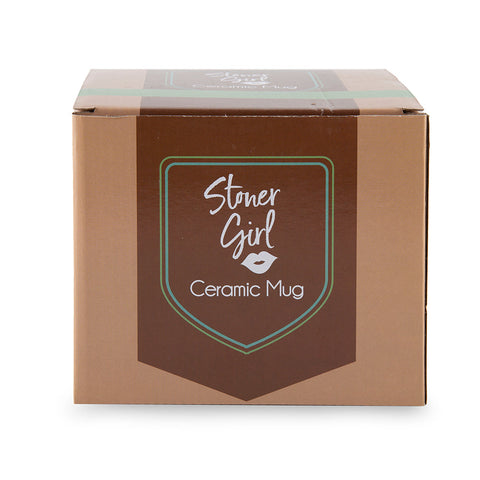 "Stoner Mom" Pipe Mug in White
Free Shipping
Free standard shipping on orders over $40
This super fun ceramic novelty mug is the perfect gift for the Stoner Mom. Heck it says "Stoner Mom" right on the side. 
This clever mug has a pipe built right into the side, with a bowl at the bottom and a mouthpiece on the handle. As your mom inhales, smoke filters up the hollow handle to the mouthpiece on the top, allowing her to enjoy a smoke right along with her coffee or tea!
It holds around 11oz. and features a white cream finish with an imprint in soft gold lettering that reads 'Stoner Mom'. A gold rim around the top completes the glamorous look.

It's microwave and dishwasher safe, and comes packaged in a nice gift box.  
4" tall x 5 1/4" wide x 4 1/2"
Approx 11oz
Ceramic construction
This product is for adult use only