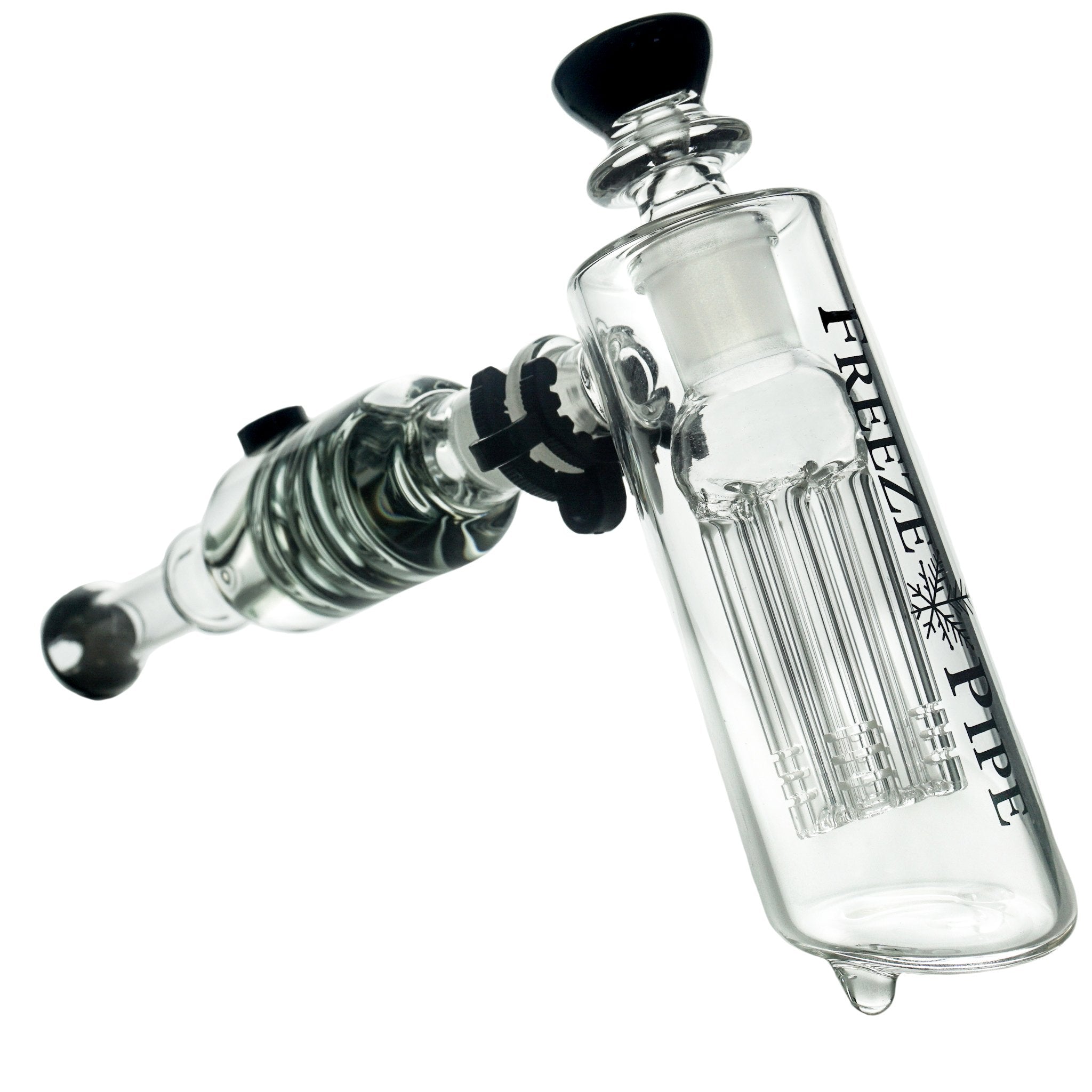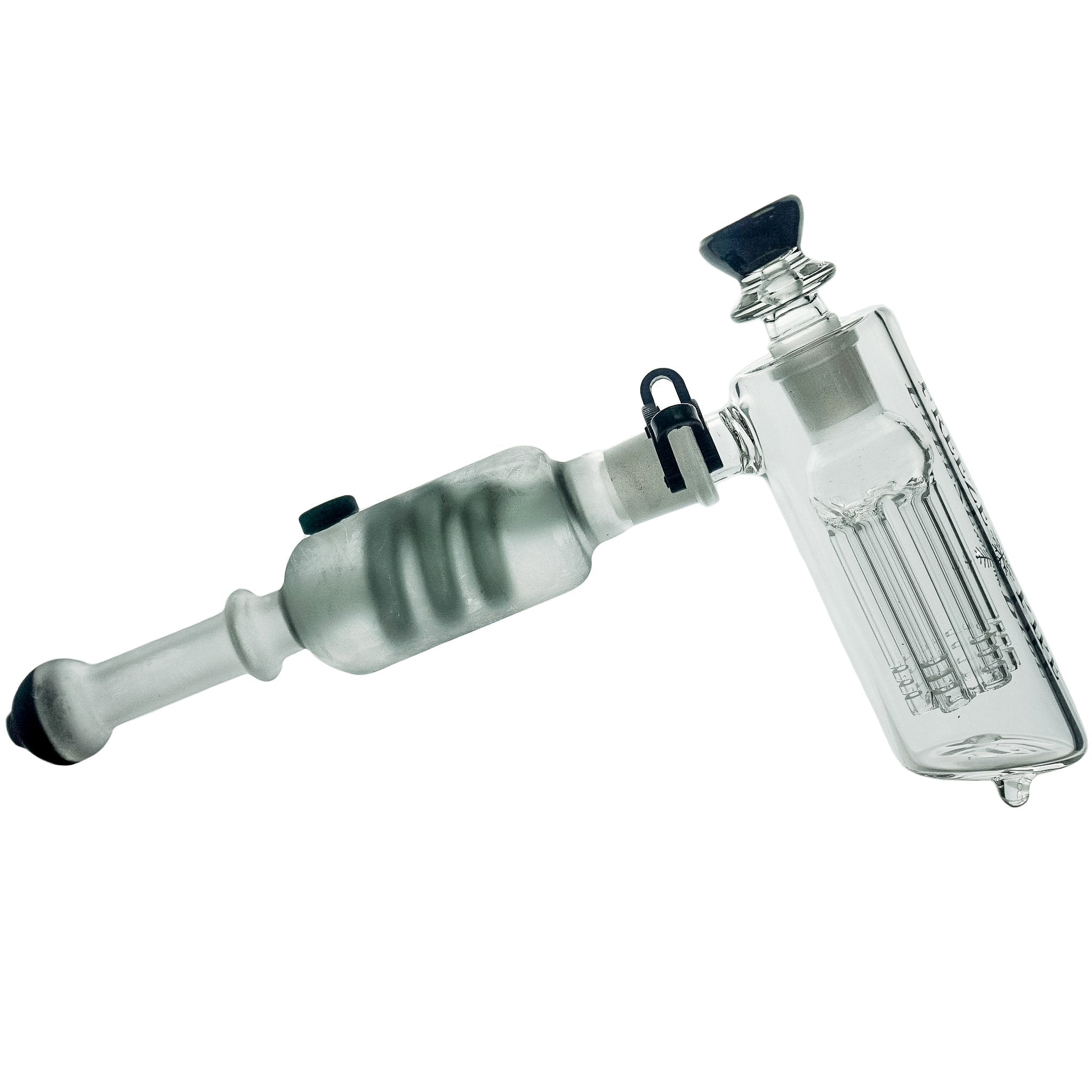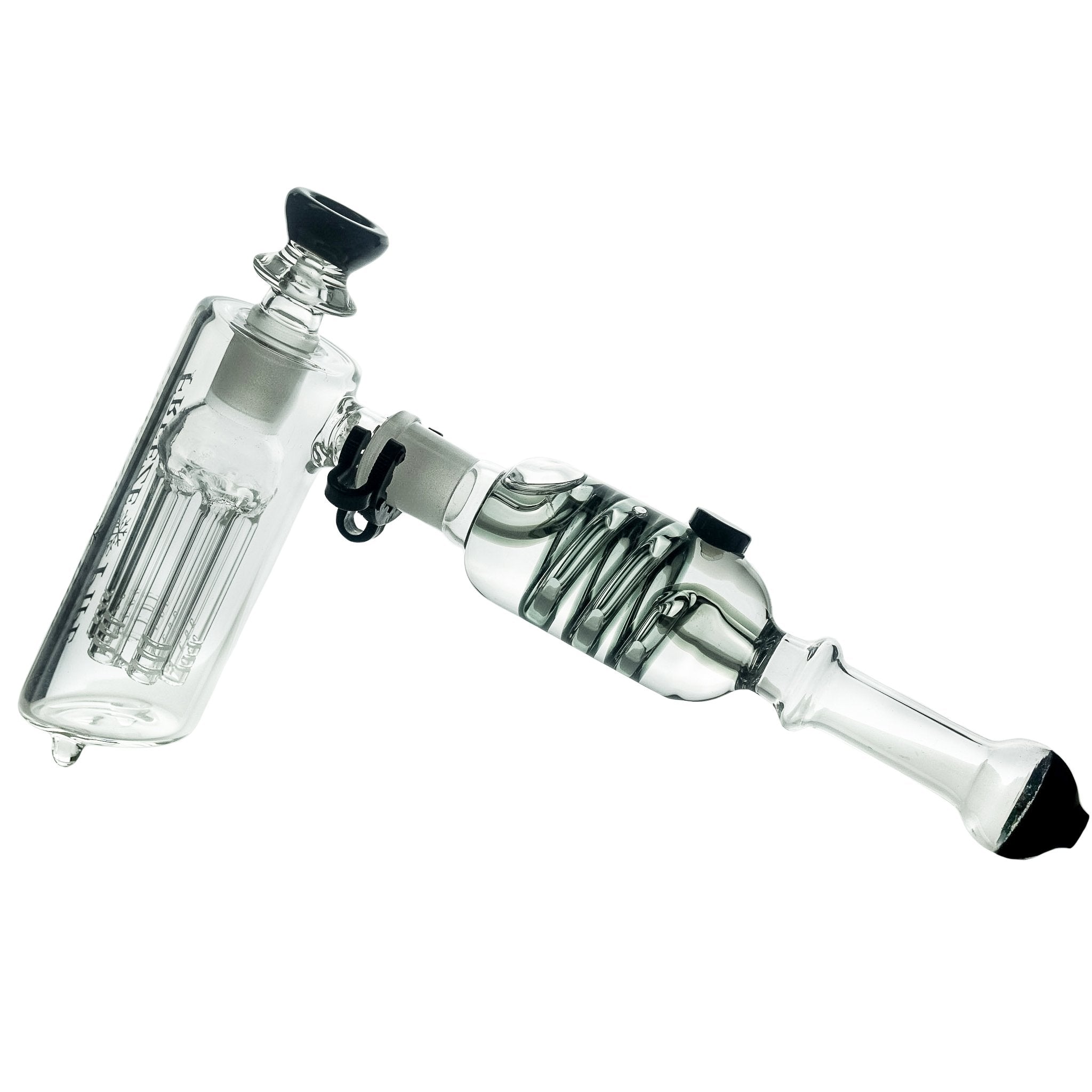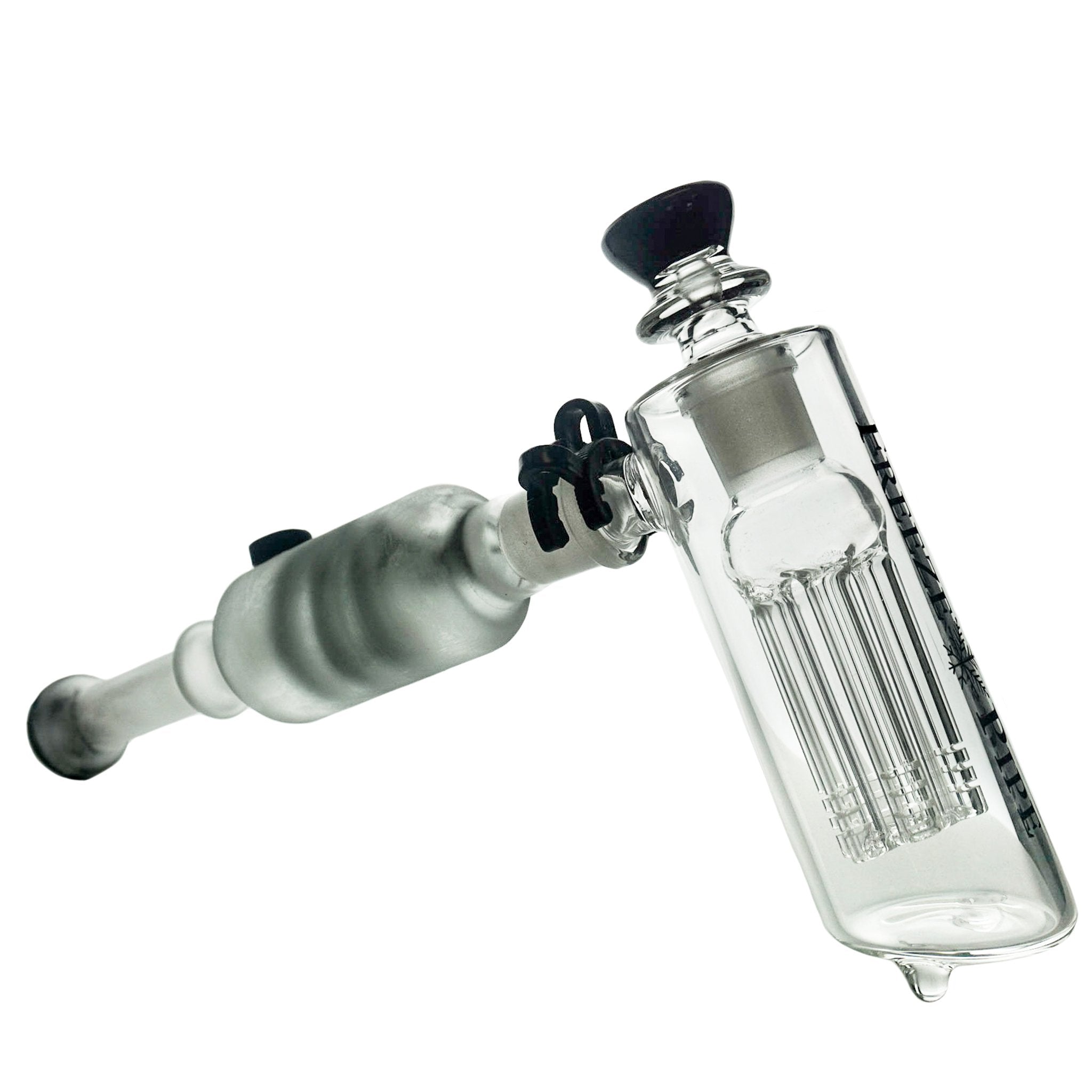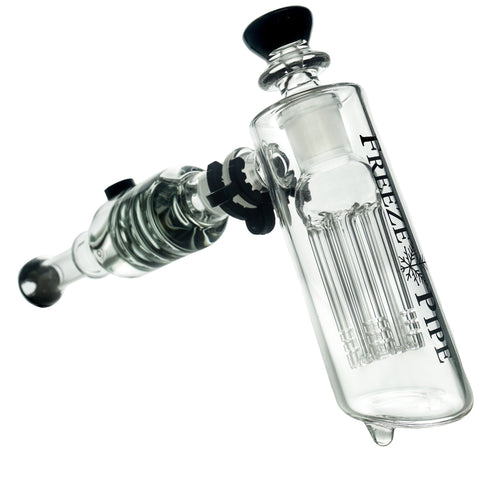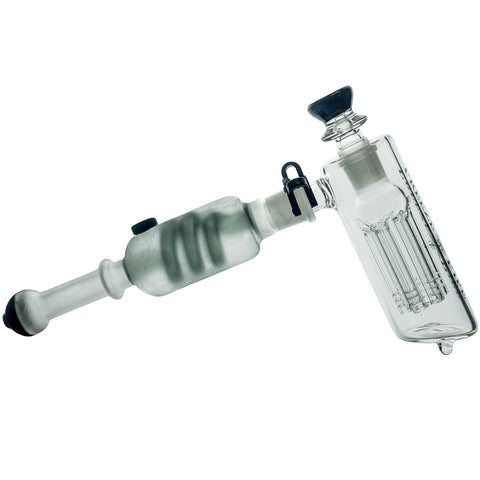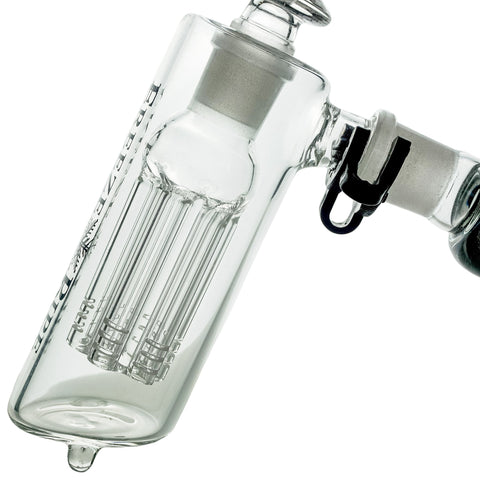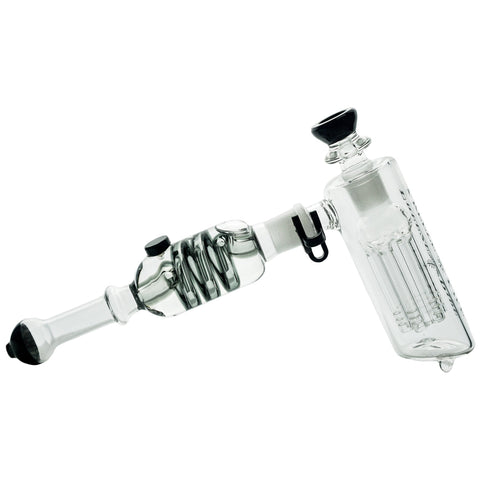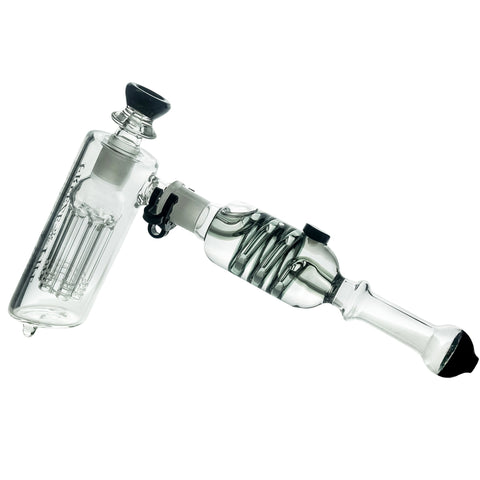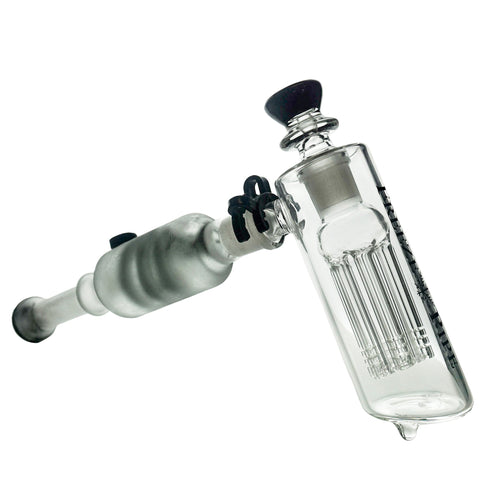 Free Shipping
Free standard shipping on orders over $40
The Freeze Pipe Bubbler is a hammer-style bubbler outfitted with a freezable, glycerin-filled chamber that securely snaps onto the bubbler base. 
When smoke passes through the frozen chamber, it's instantly cooled by over 300 degrees! It's this cooling action that gives the Freeze Pipe Bubbler it's magic touch.
The super cold chamber turns every hit into a super smooth smoking experience. The glycerin coil freezes quickly and stays frozen, for a nice relaxed sesh.

The Freeze Pipe Bubbler is equipped with a 6-arm tree percolator for maximally efficient water filtration. 
What is Glycerin?
Glycerin is a gel-like liquid that is able to reach freezing temperatures quicker and stay cold longer than ice without freezing solid and cracking the glass. It is housed in a sealed chamber so it won't melt like ice in a regular ice pinch piece where it then trickles down and overfills the percolation chamber. It's completely safe, non-toxic, and typically found in food and sweeteners. 
How to Use Freeze Pipe Glycerin Chamber
 - Place the glycerin chamber in the freezer and let sit for at least 1 hour. It is okay to leave in there longer or even store it in the freezer so it is always ready when you are!
- Connect the joints of the glycerin chamber and the base. Then, grab the black clip and put the wider side of the clip on the glycerin chamber and the slimmer side on the base piece. Once in place, gently press down on the connector until it snaps into place.
Check out our entire Freeze Pipe Collection for even more cool smoking devices,  like the Freeze Pipe Bong and the Freeze Nectar Collector.