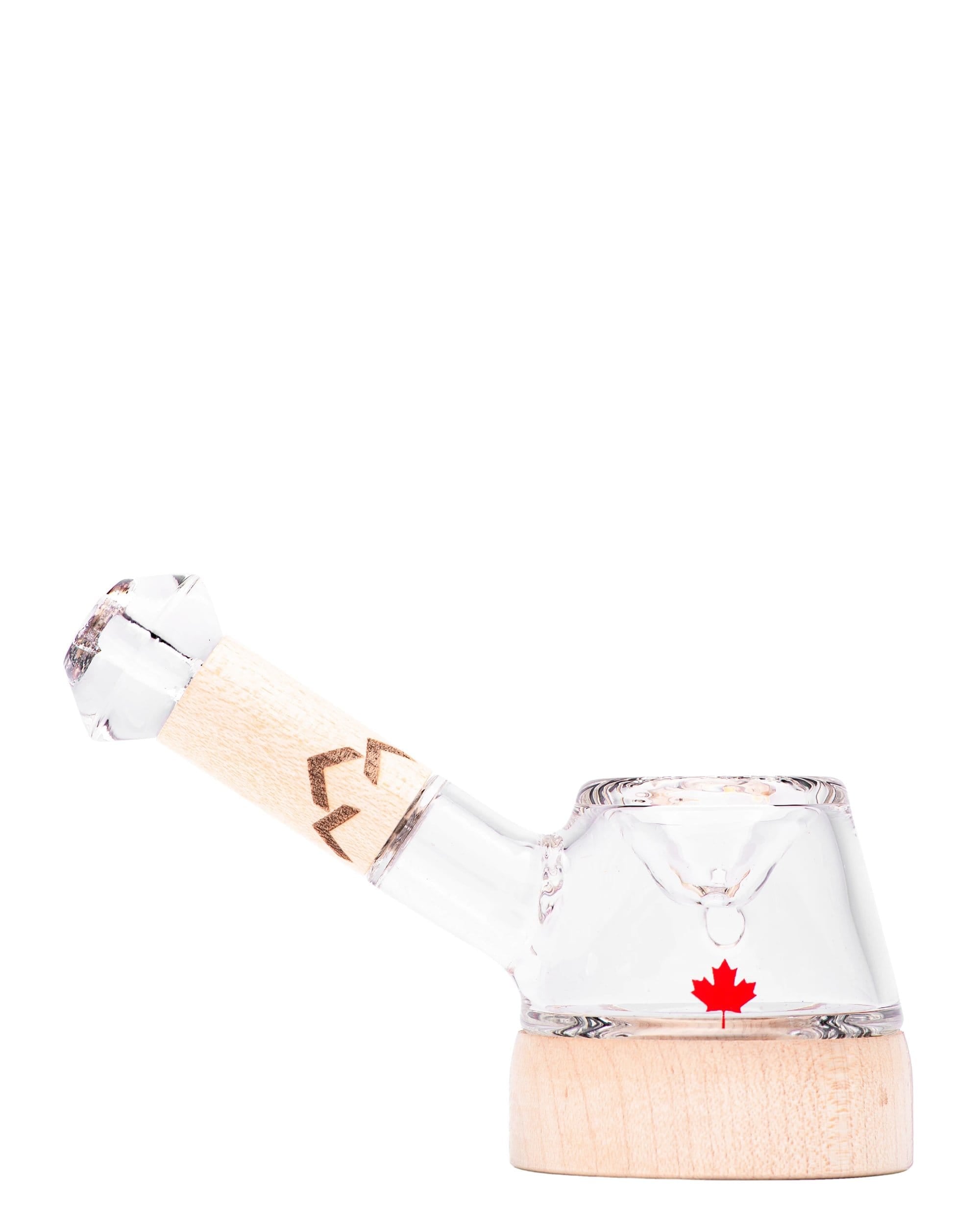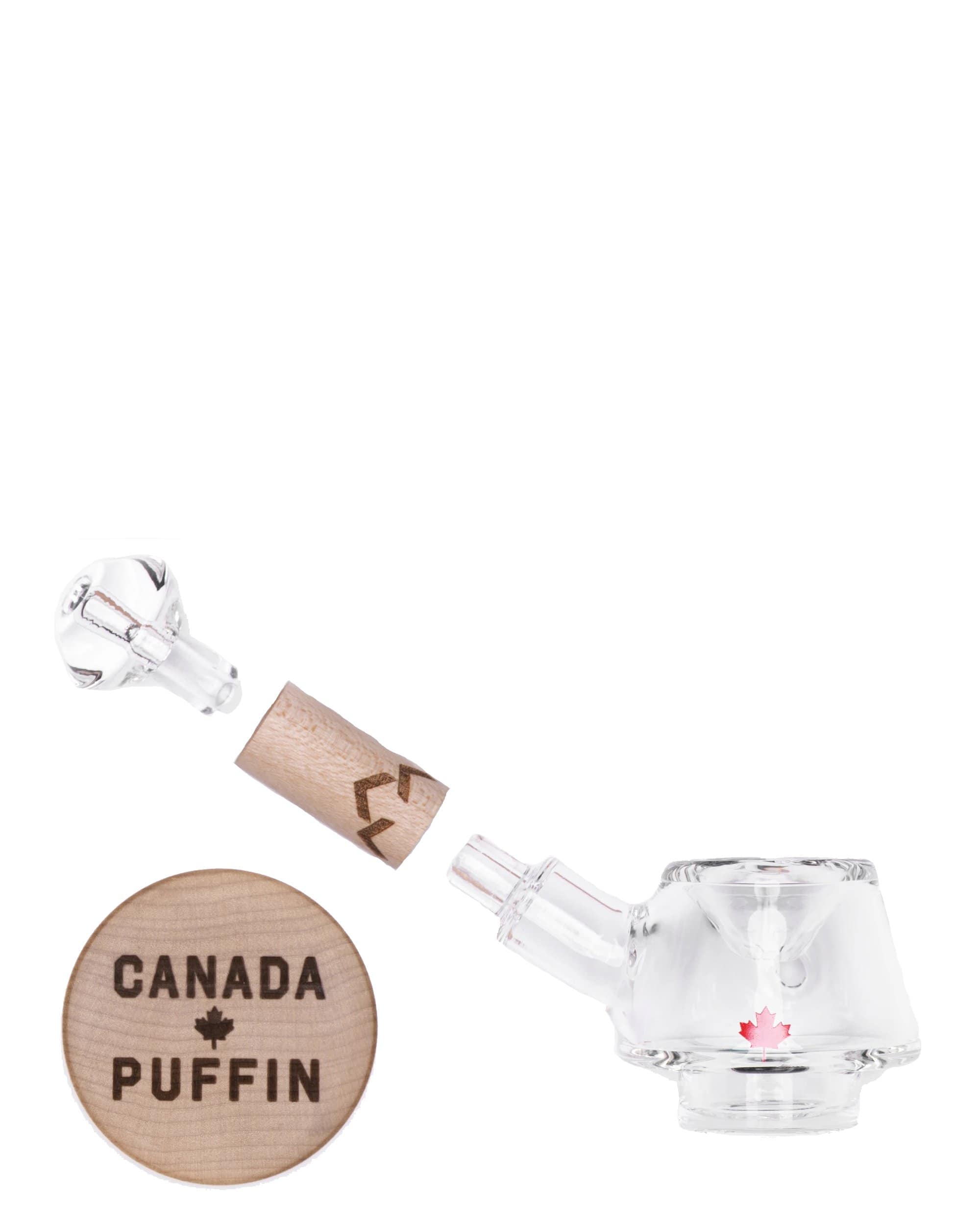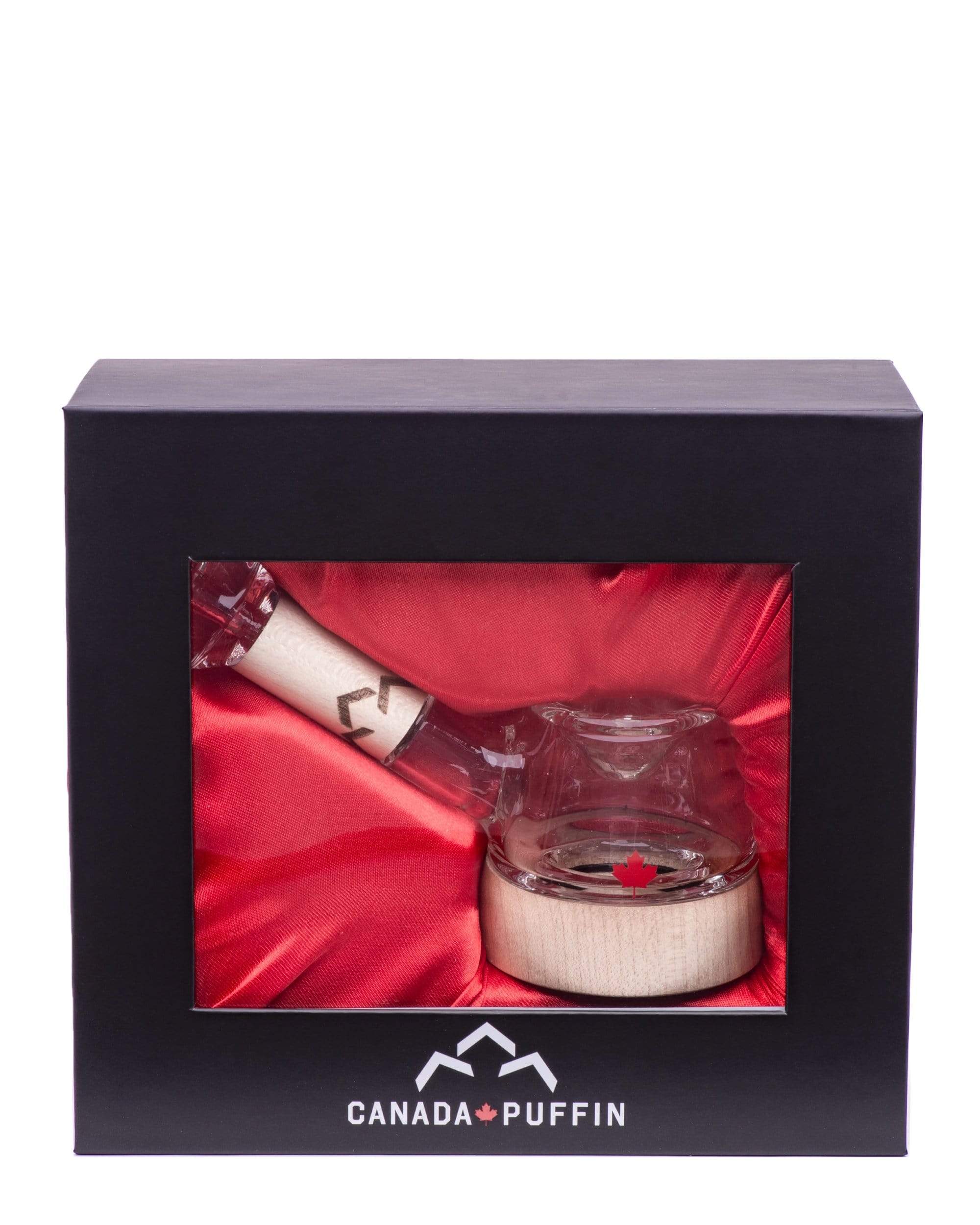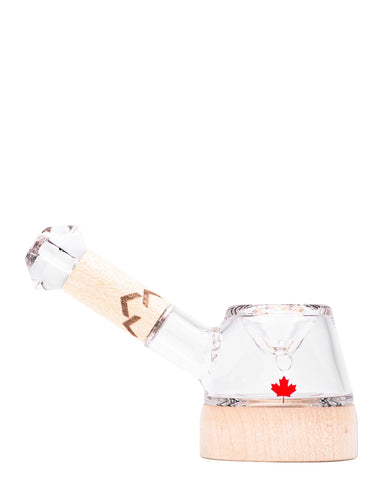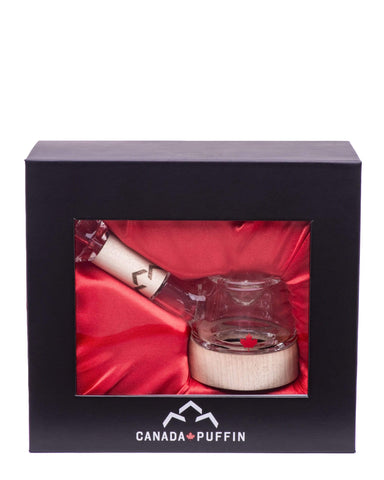 Free Shipping
Free standard shipping on orders over $40
Untamed freedom and naturality versus human creativity & Ingenuity. A difficult balance to find, but when looking to the great white north of Canada you see that this is not an impossible blend. The same inventiveness and courage it takes to create this balance of dualities can be found in the products hand crafted by Canada Puffin. Taking natural elements of their homeland and combining them with classic smoking designs, Canada Puffin breathes new life into the old, like fresh air blowing across an untouched frozen landscape.
"For a smoking experience that is as solid as a rock"
Inspired by the smooth glide and rigid form of a granite curling stone, t
he Canada Puffin Stone Spoon Pipe offers consistently smooth draws for an exceptional smoking experience. Handblown by expert glass makers using high grade, heat-resistant, 4mm borosilicate glass and authentic Canadian grown Maple wood, this piece is substantially constructed for display, yet compact for travel. All maple wood and glass mouthpieces are easily removable for effortless cleaning and transport.
Canada Puffin pieces are hand crafted from natural wood and because of this each one created will vary in size, weight, and design from from the last.  Using these natural materials and classic creation methods means that your Canada Puffin piece will be one-of-a-kind with no equal.