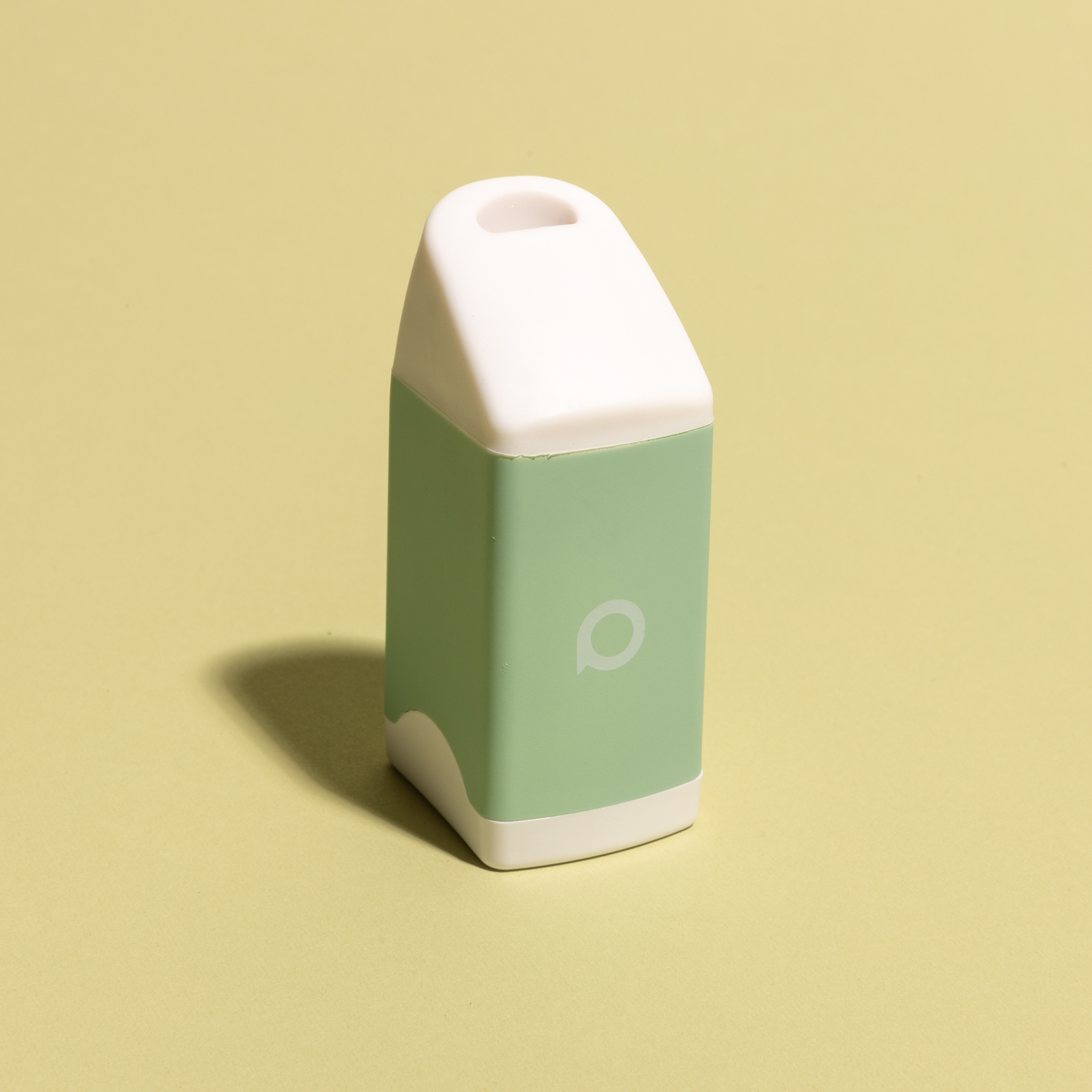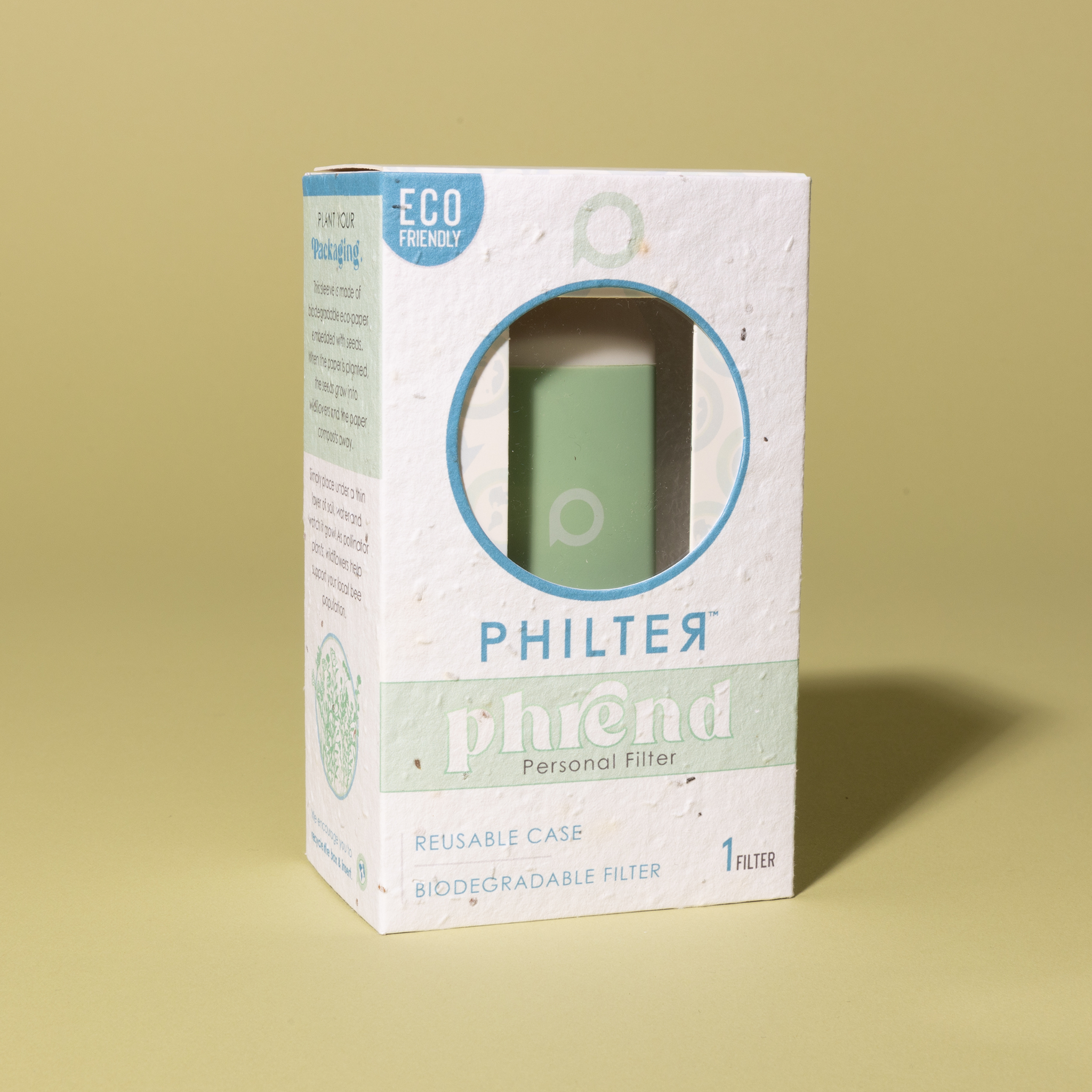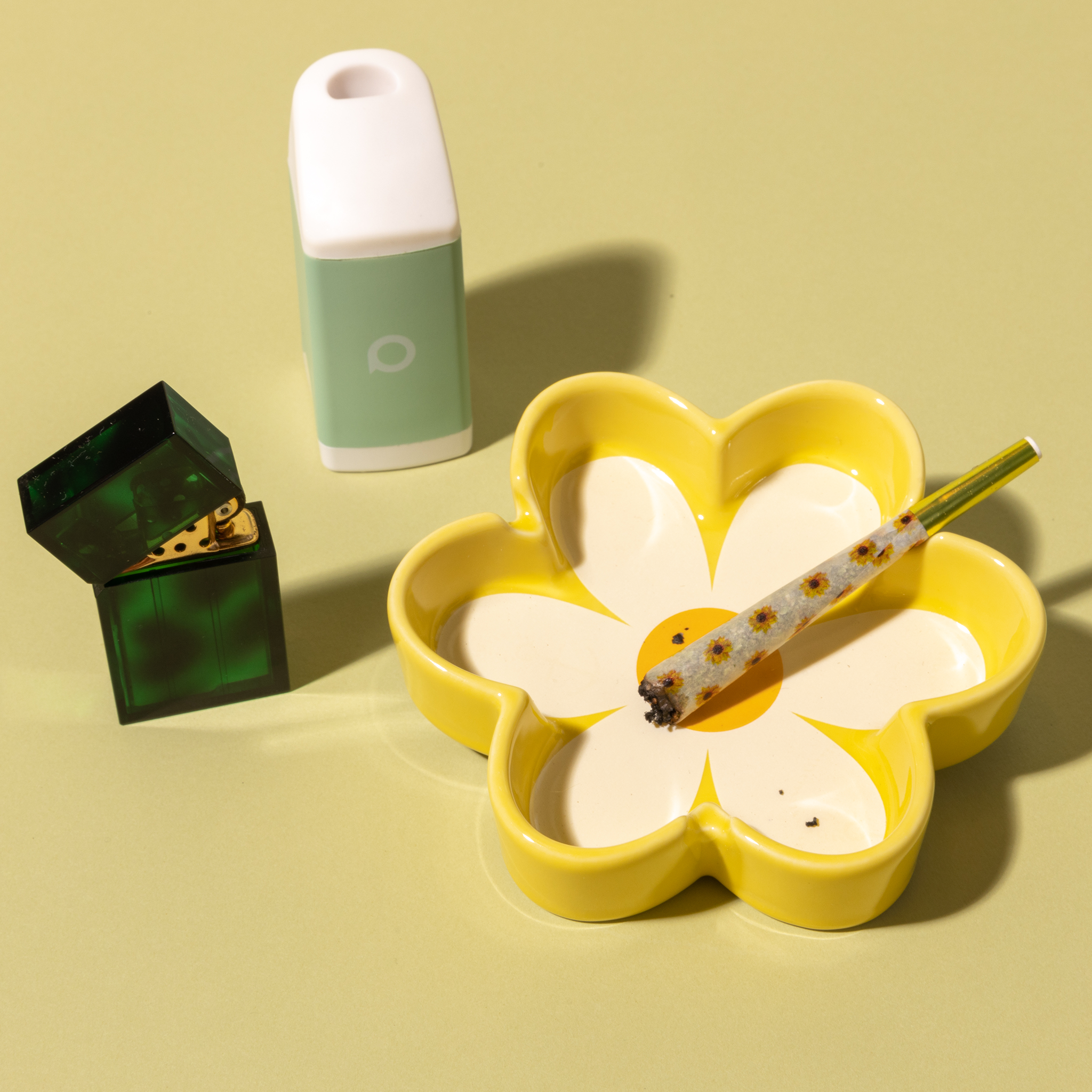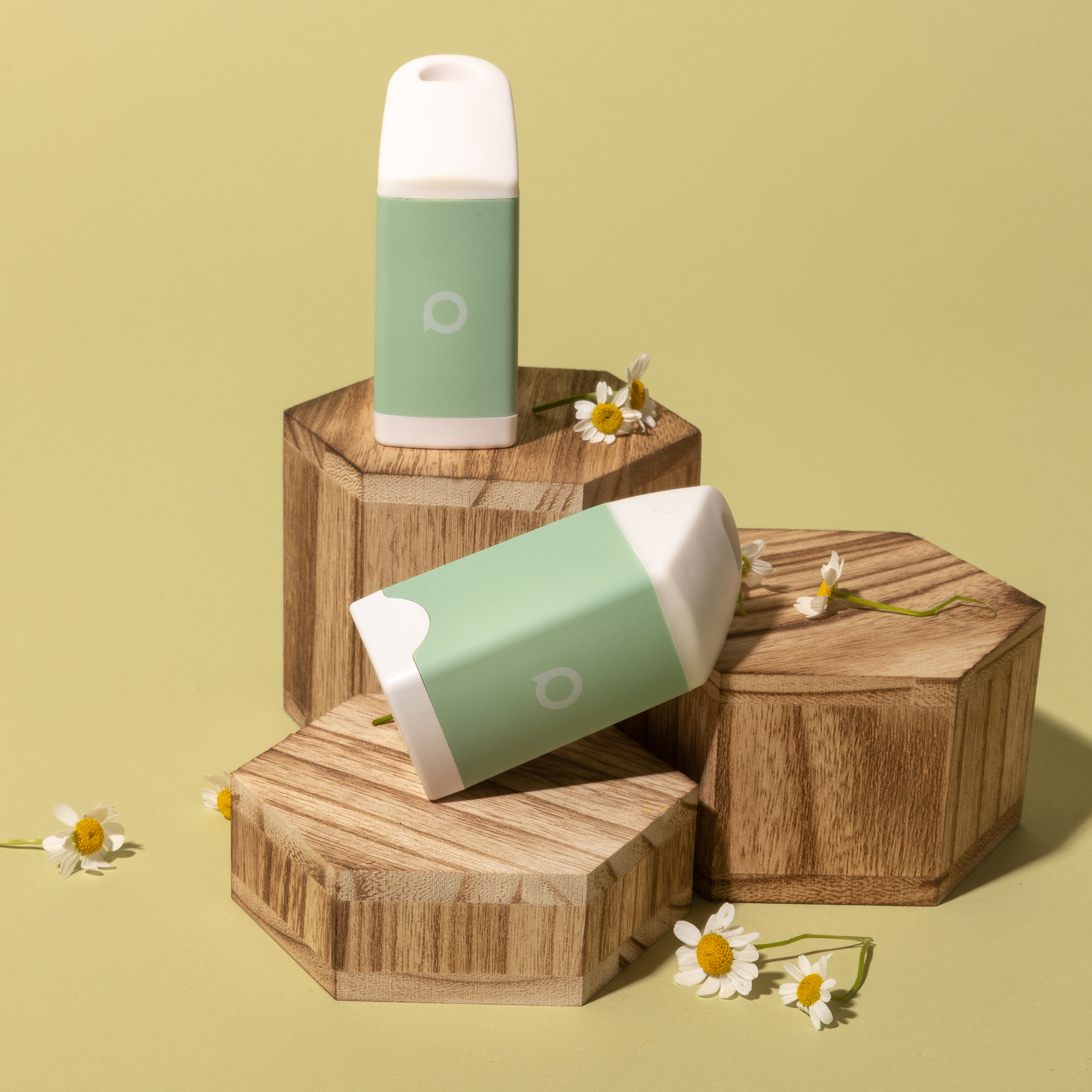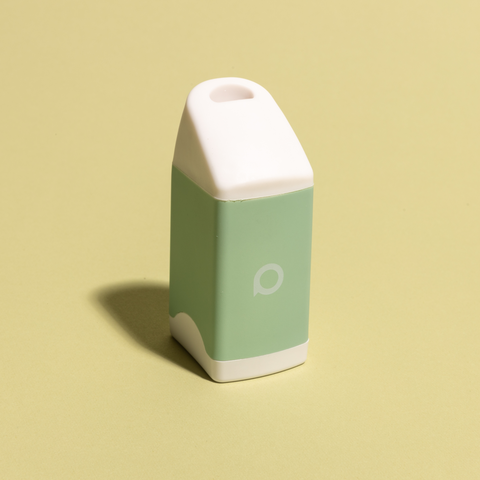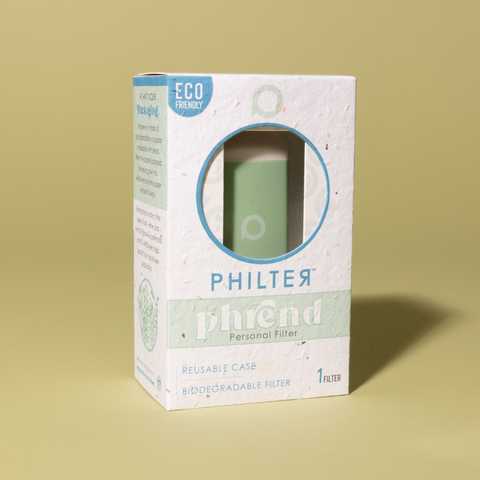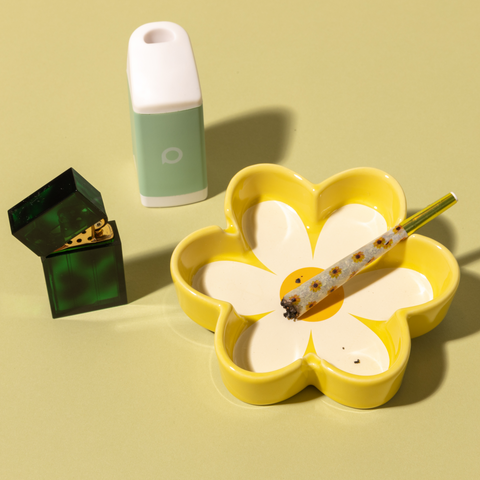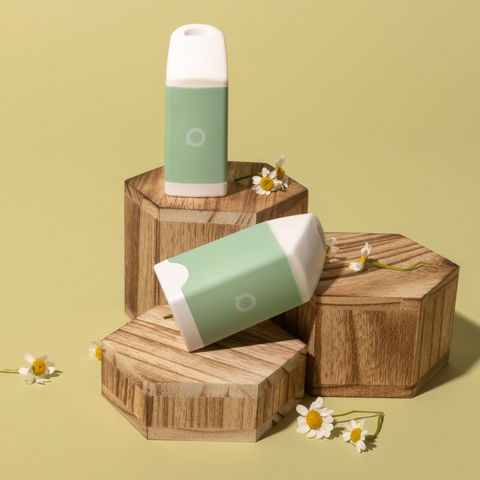 Free Shipping
Free standard shipping on orders over $40
Discretion With Every Exhale
Introducing the PHREND! The newest addition to the PHILTER Phamily and our 1st product featuring a biodegradable filter.
Made of plant-based polymer, this filter will decompose in less than 3 years compared to nearly a thousand for regular plastic!
The PHREND is made for the professional smoker! The massive hit-takers! A newly designed mouthpiece allows for a quicker, more efficient exhale and the increased capacity means you can get up to 500 exhales per filter – that's 3x the capacity of the POCKET.
It was also made to protect Mother Earth and give back to nature. Each PHREND product includes a packaging sleeve made of biodegradable, eco-friendly seed paper. When the paper is planted, the seeds grow into wildflowers and the paper composts away.
Works with your favorite smoking accessories
Medical grade silicone mouthpiece and reusable aluminum case
Filter cartridge made of biodegradable material
100% of PHREND and PHREND packaging are either biodegradable, recyclable, compostable or reusable. 
Phrend-ly to you, those around you and Mother Earth!
SEED PAPER SLEEVE
About the Company – Botanical Paperworks
 Botanical PaperWorks is a world-leading supplier and manufacturer of eco-friendly seed paper products that grow into wildflowers, herbs or vegetables. Our mission is to help spread beauty and reduce waste by sharing biodegradable seed paper made from post-consumer material. Each year we ship enough seeds to provide a blooming natural habitat for bees, butterflies, and birds that could stretch from sea to sea and cover ALL of North America!
Botanical PaperWorks is certified as a Women Business Enterprise by the Women Business Enterprises Canada Council (WBE Canada), Canada's largest third-party certifier of the businesses owned and operated by women.
How seed paper supports the bee population
The seed paper sleeve is made of a blend of Catchfly, Sweet Alyssum, Snapdragon, Bird's Eye, Black Eyed Susan, and Clarkia wildflowers. As pollinator plants, wildflowers help to support declining bee populations.
The paper itself is made from post-consumer waste collected from businesses and schools in our local area and use this waste as the basis for our product, plantable seed eco-friendly paper. Through this collection, they save the local landfill 10 tons of paper per year.
The tray insert that the PHREND ships in is 100% recyclable and the clear film keeping your PHREND clean and safe is 100% biodegradable.
How to dispose of your PHREND filter:
The PHREND filter cartridge was designed to decompose in a traditional landfill. Once your filter has reached its max capacity, you can throw it away with your regular trash. Once the filter hits the landfill, it will biodegrade in less than three years -- a significant improvement considering that the average plastic water bottle can take up to 450 years to decompose!
How to Recycle your Box and Tray Insert:  
Depending on your local waste management setup, you can either place in an appropriately labeled REYCLE BIN or you can take it to a community recycling collection center and dispose of it there.
Compare Color
Click On Color / Pattern To Compare, Click And Drag Images To Reorder