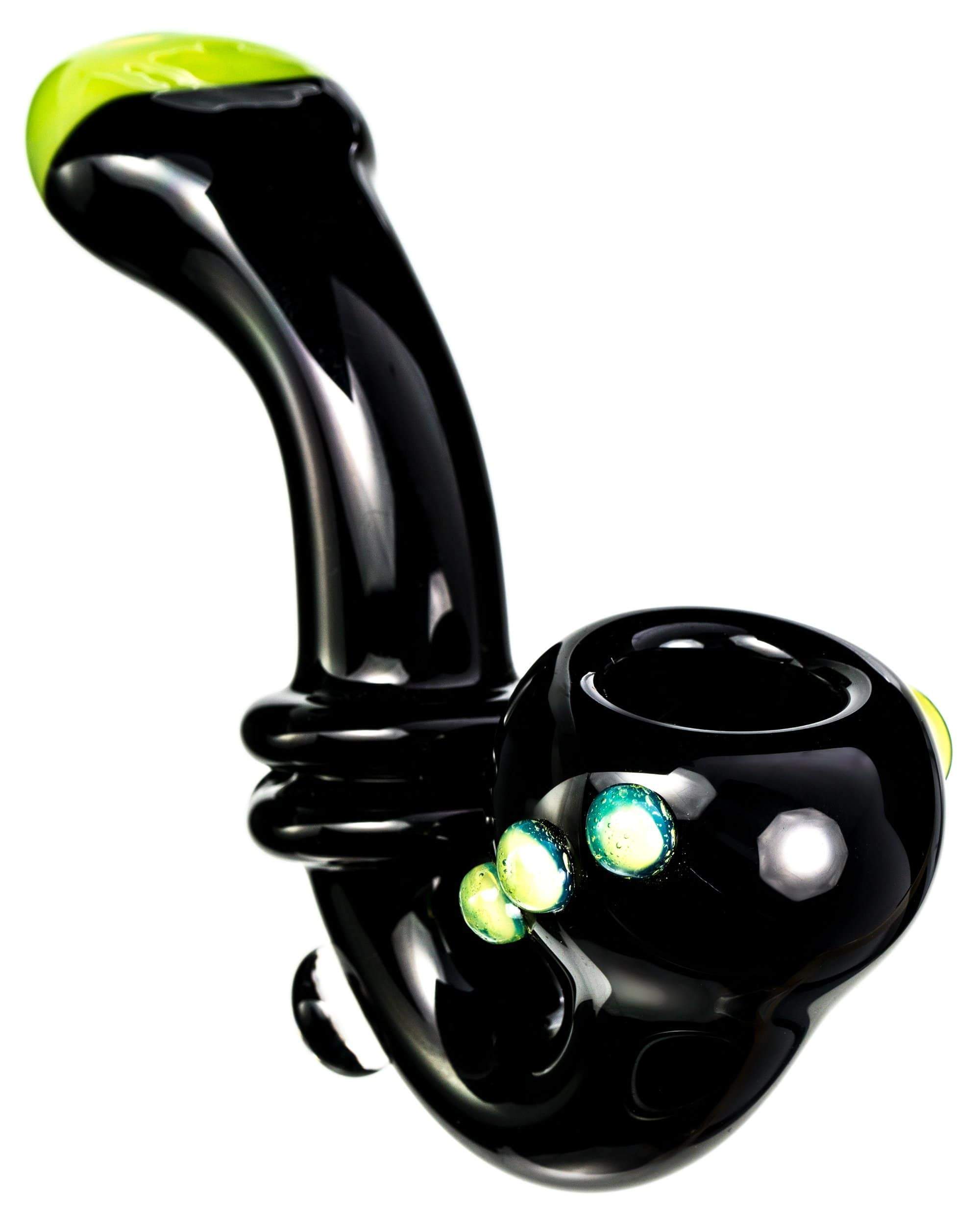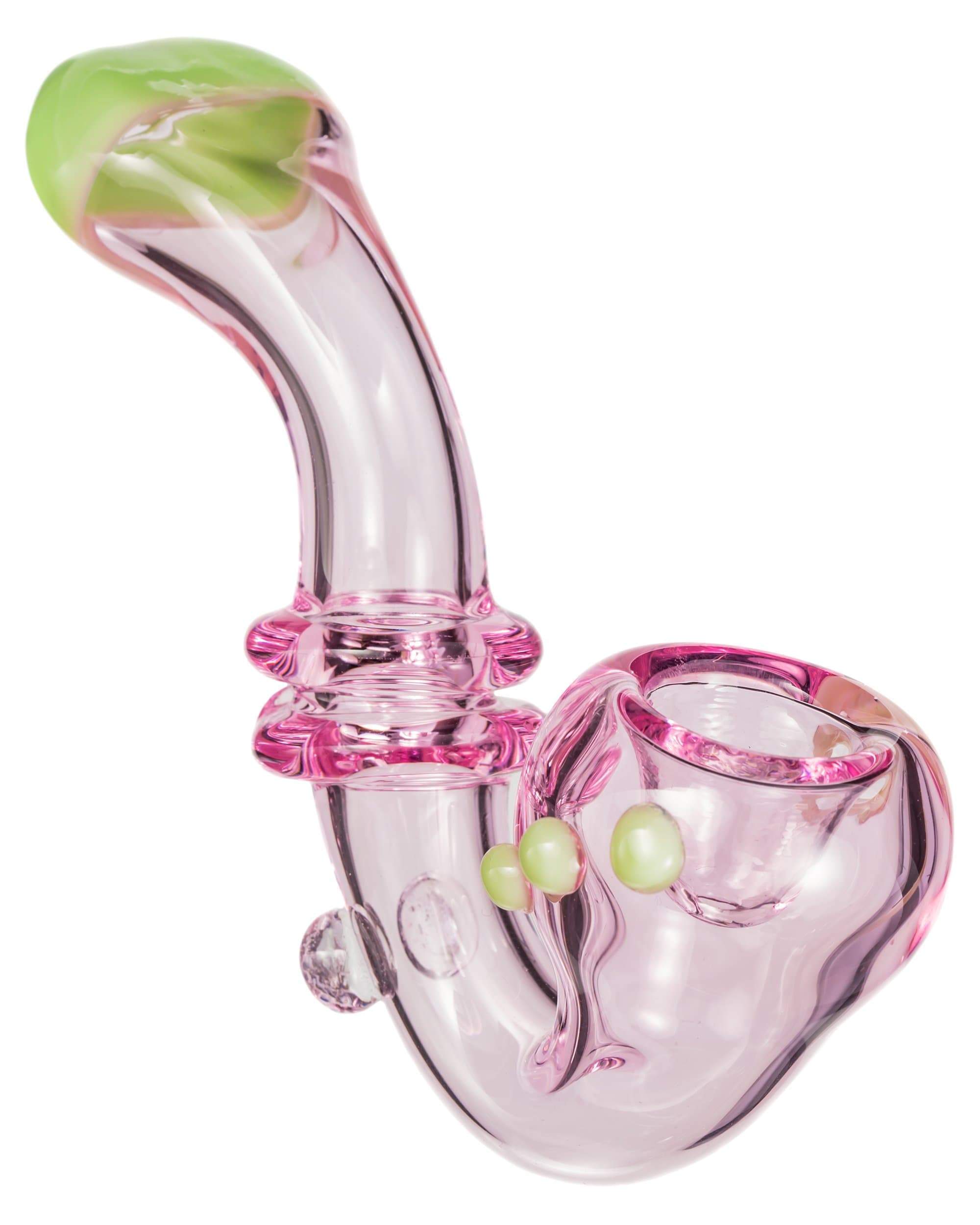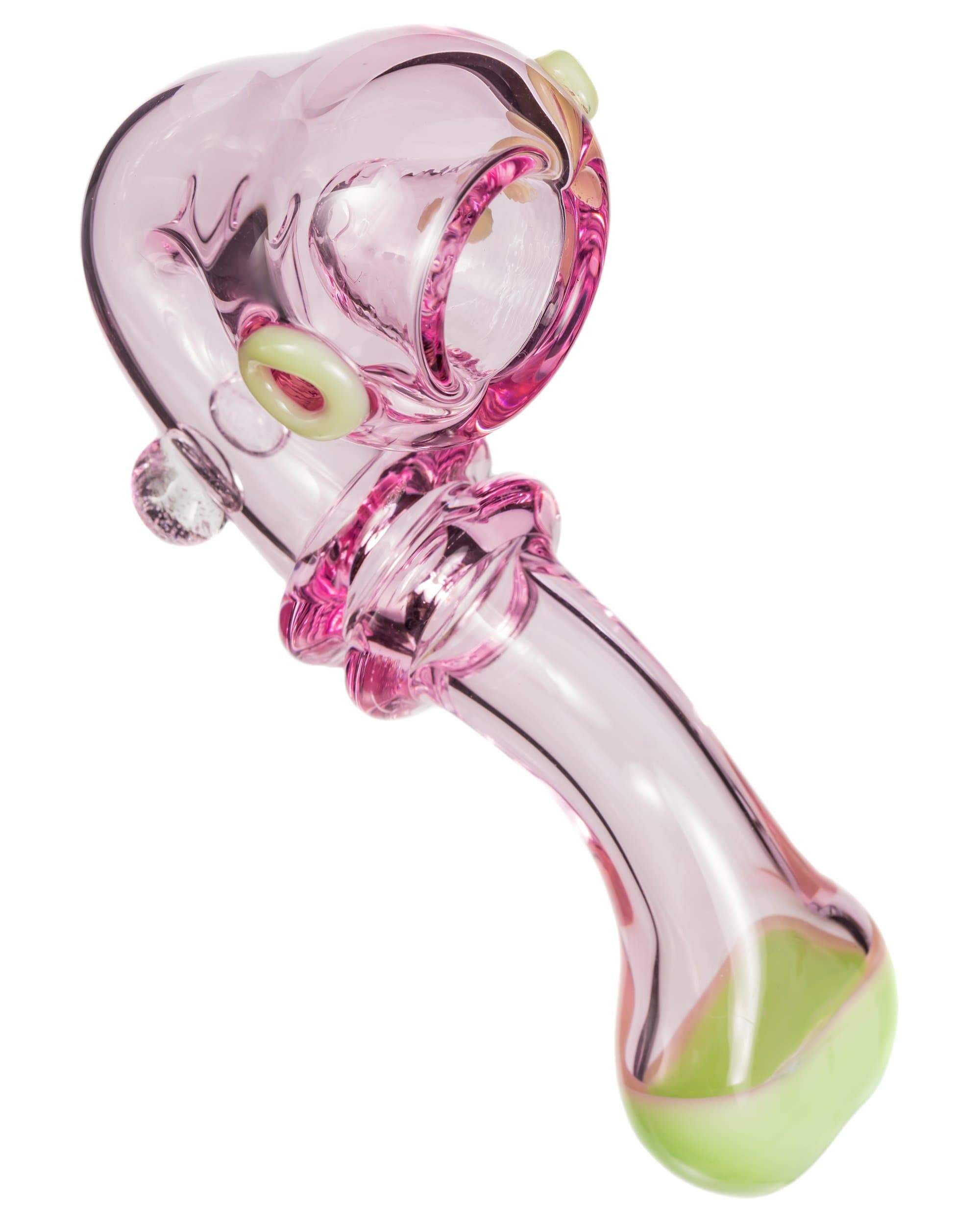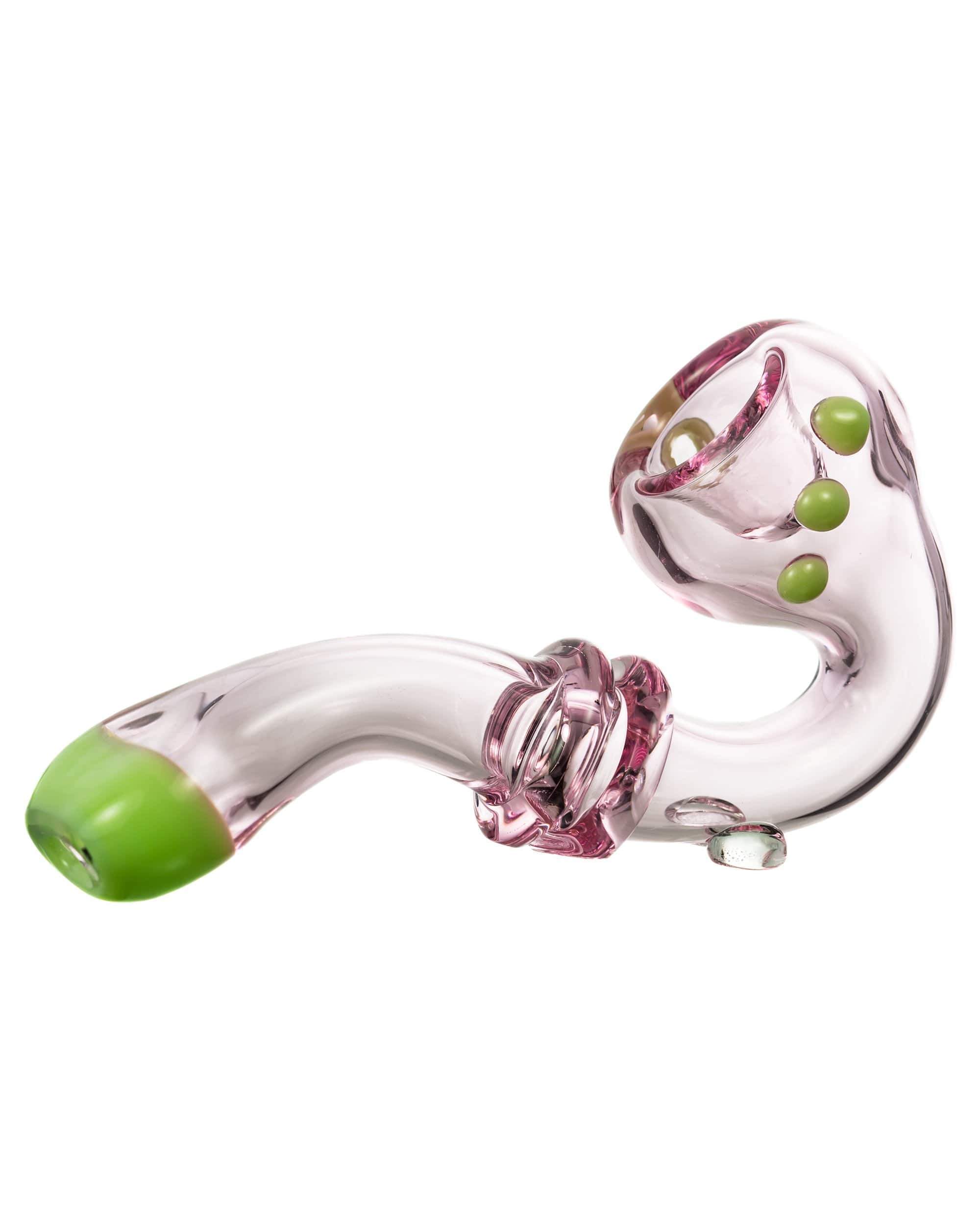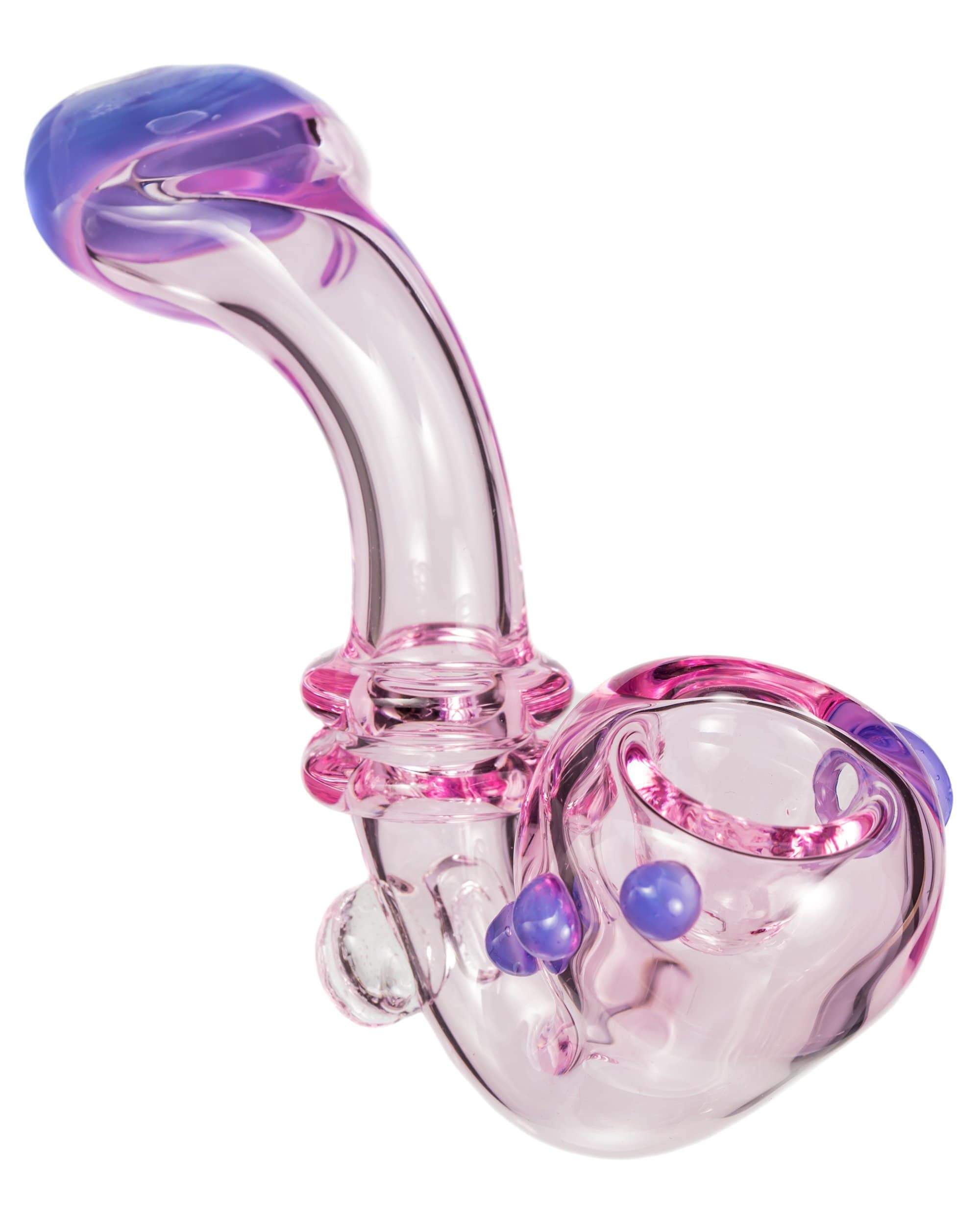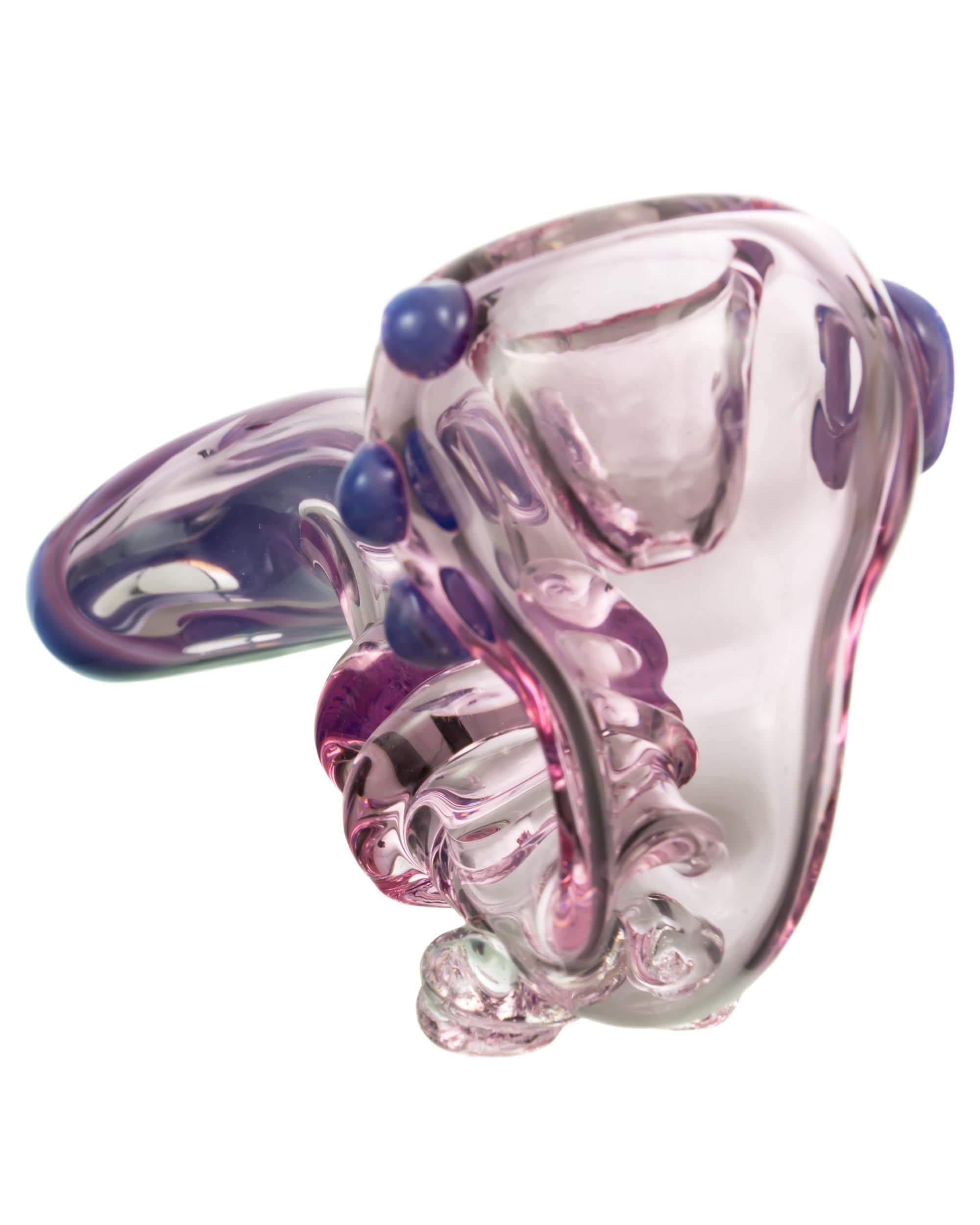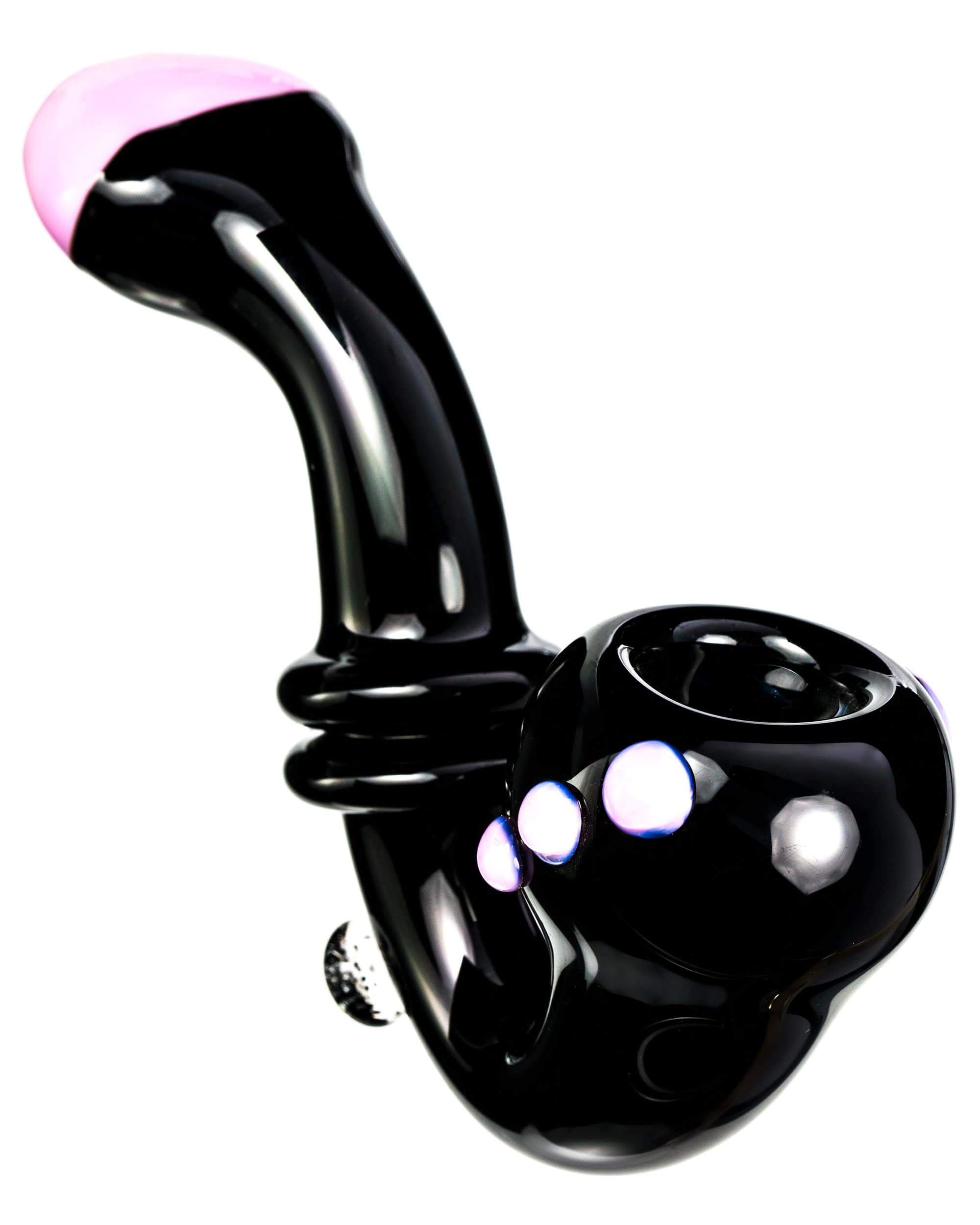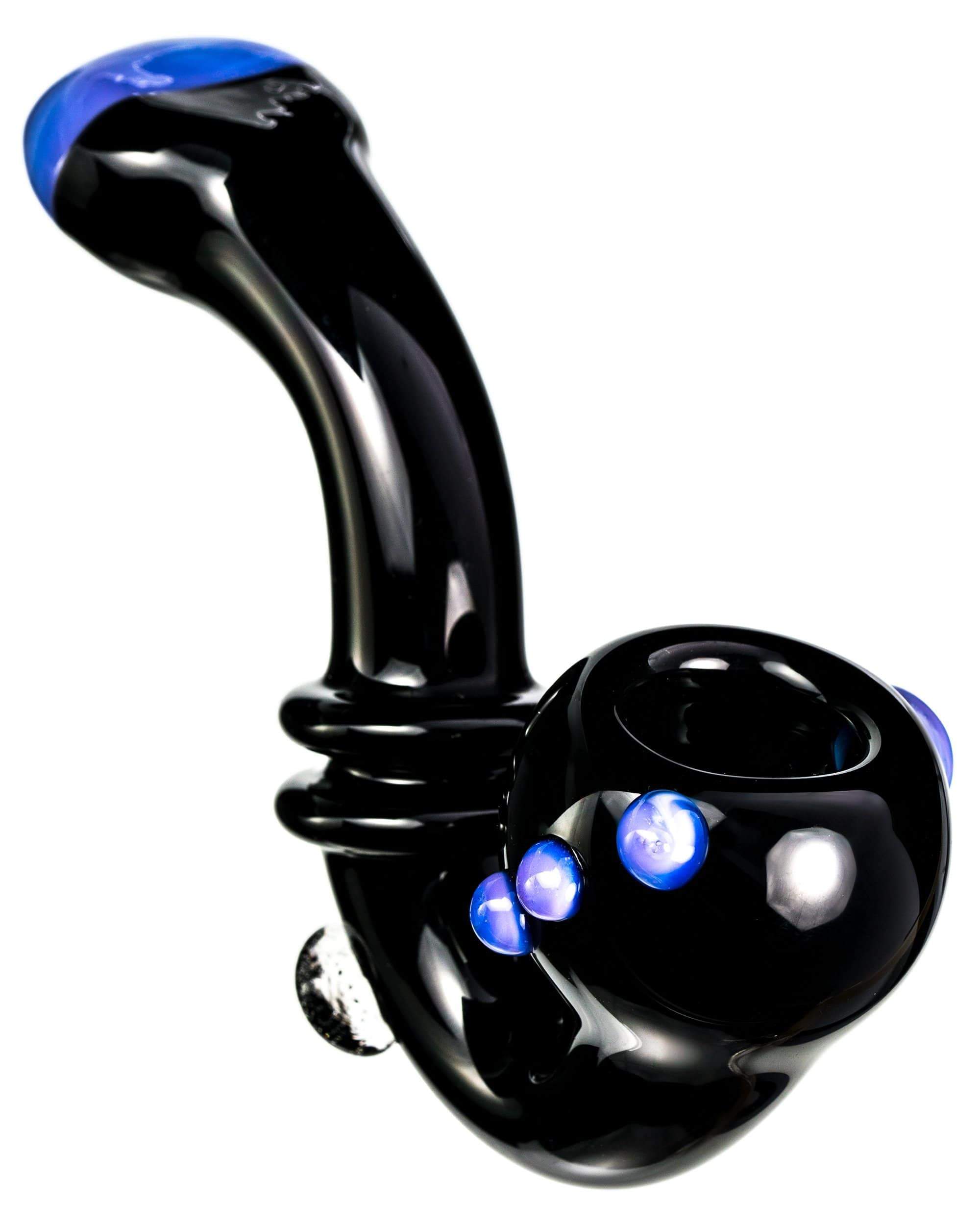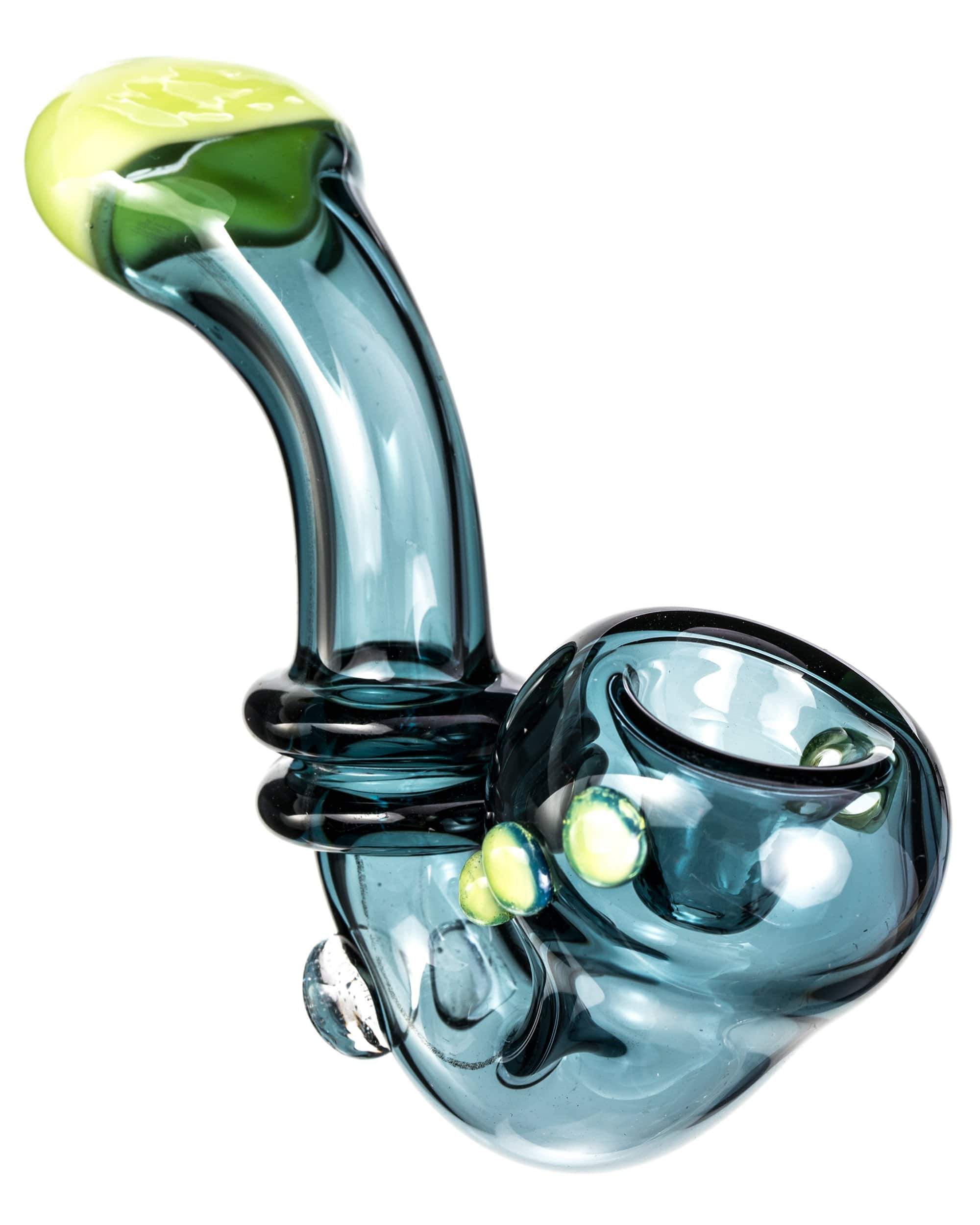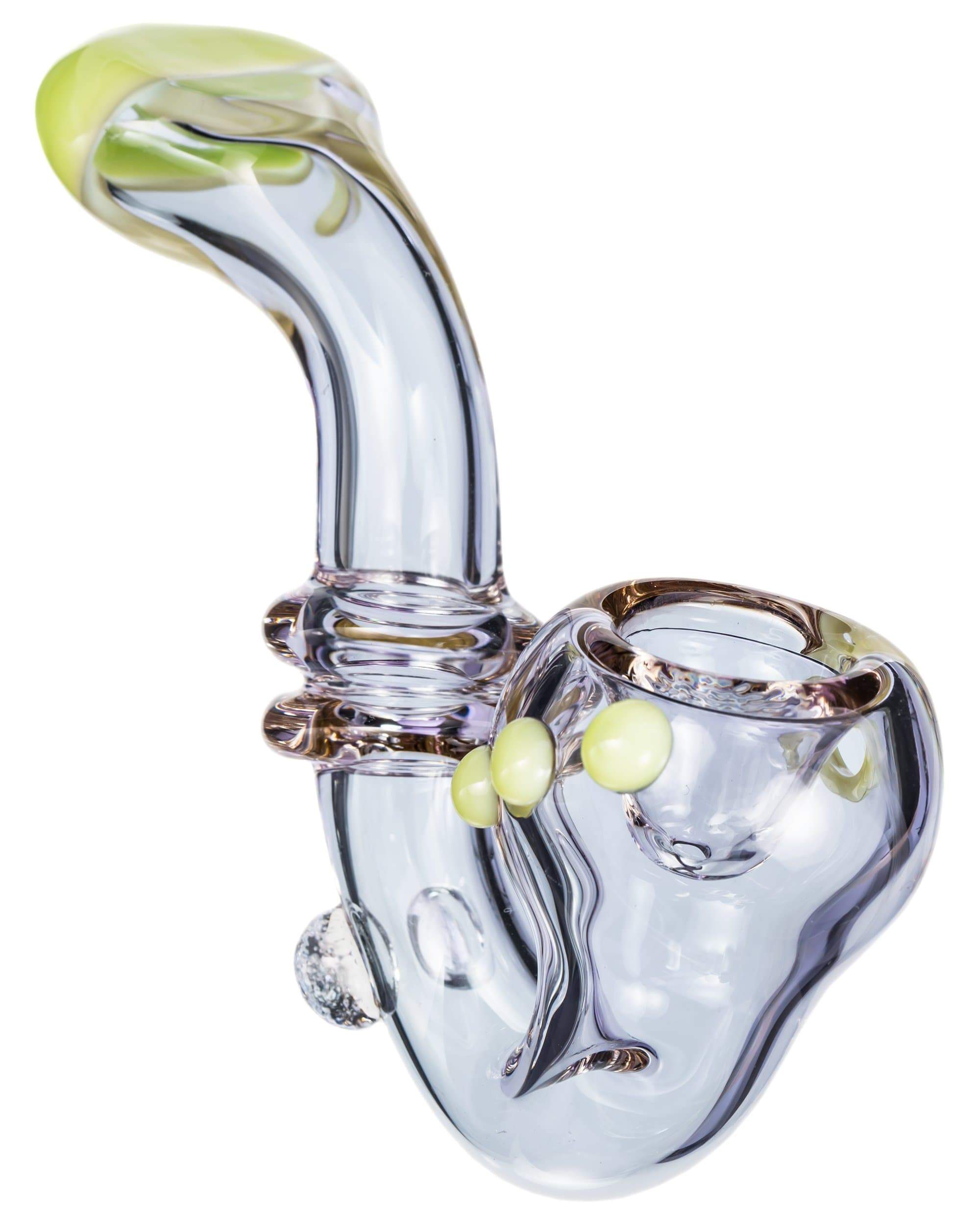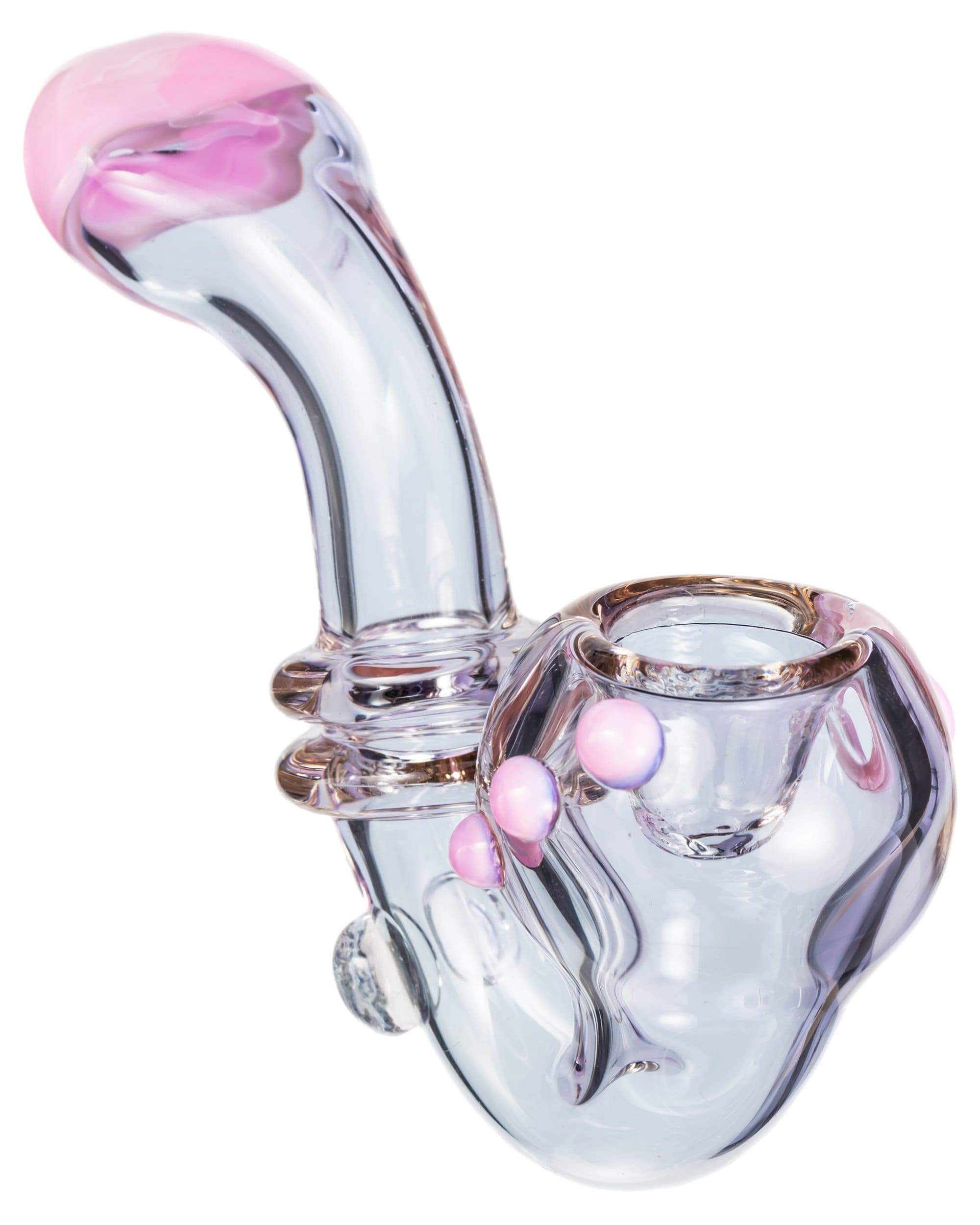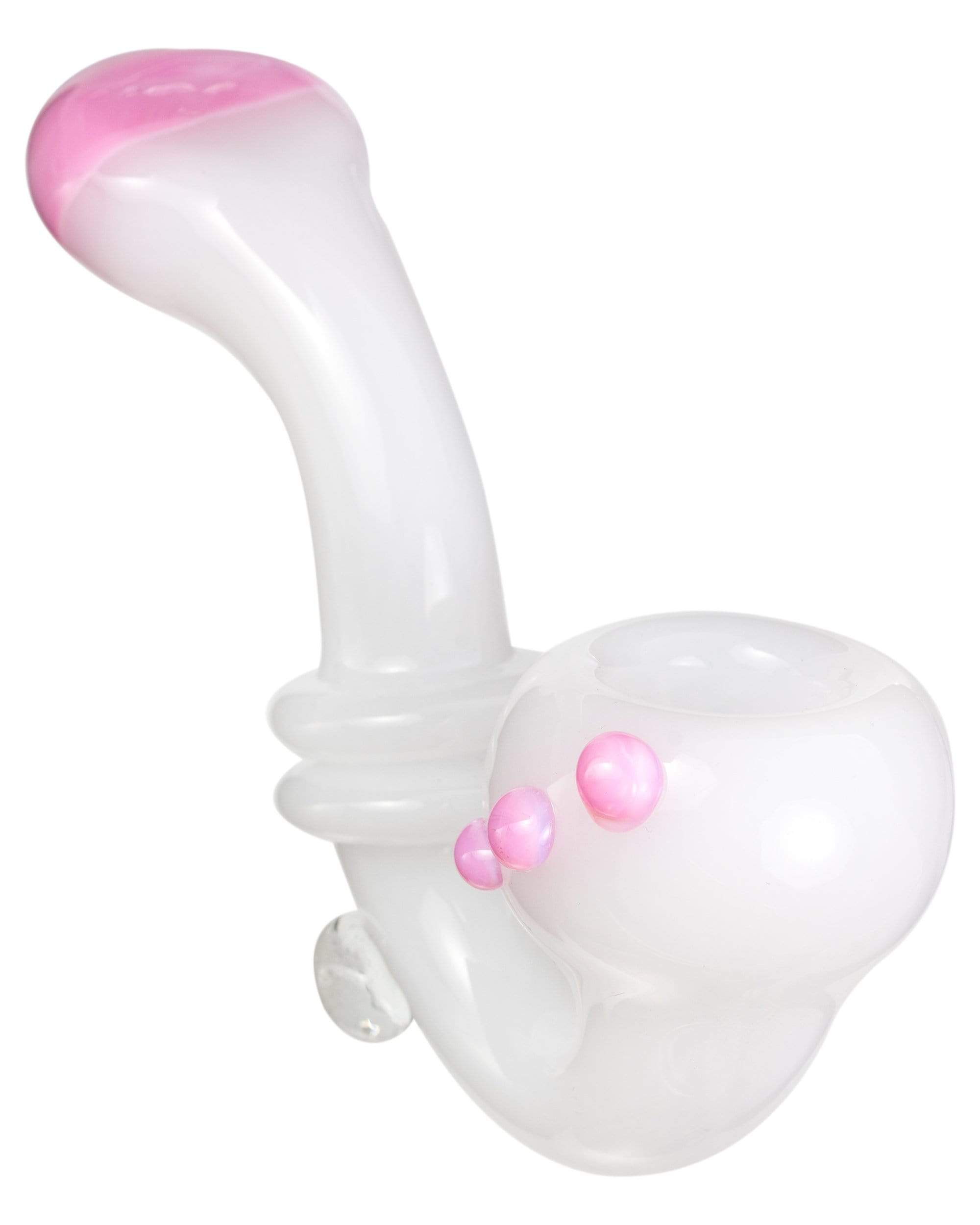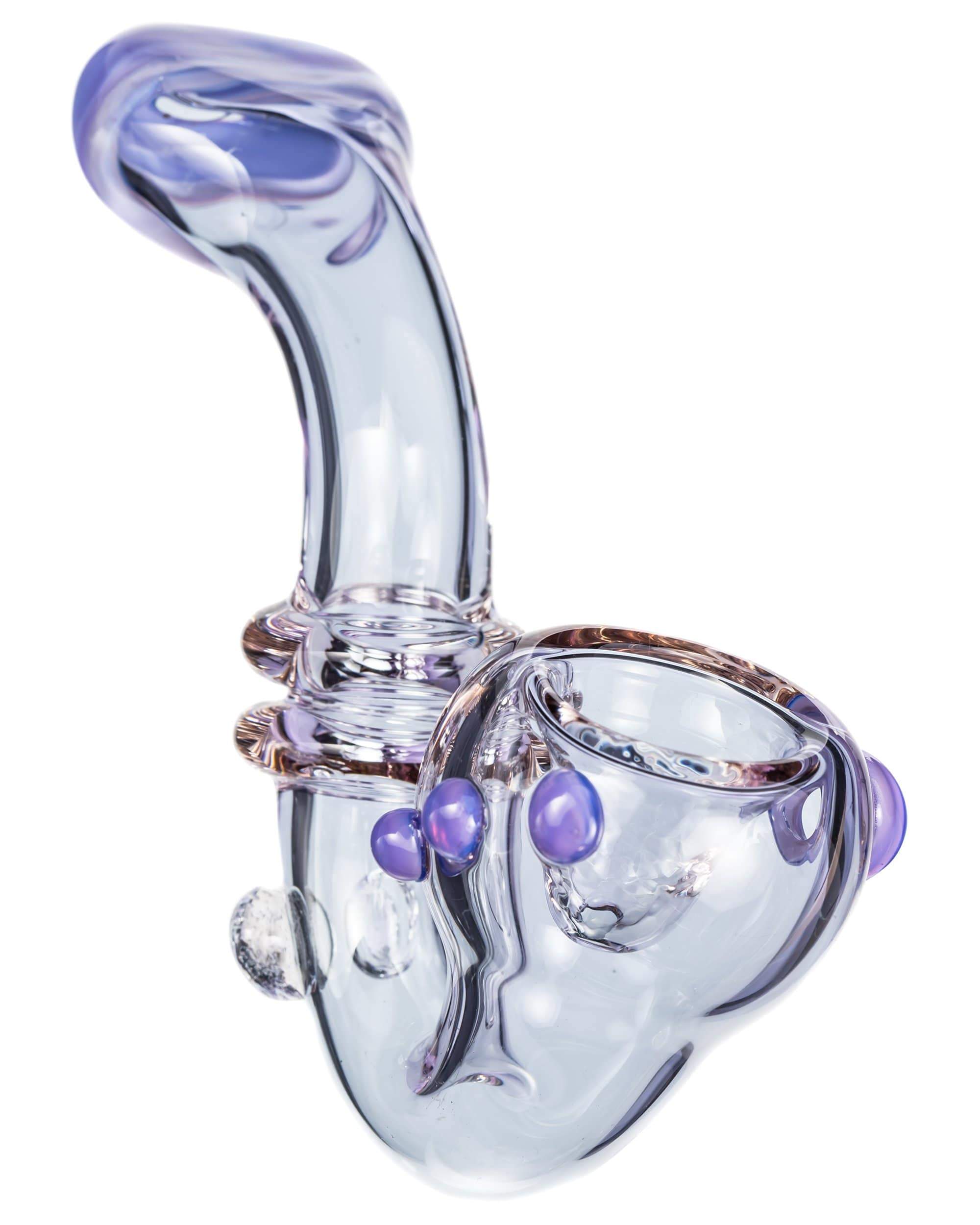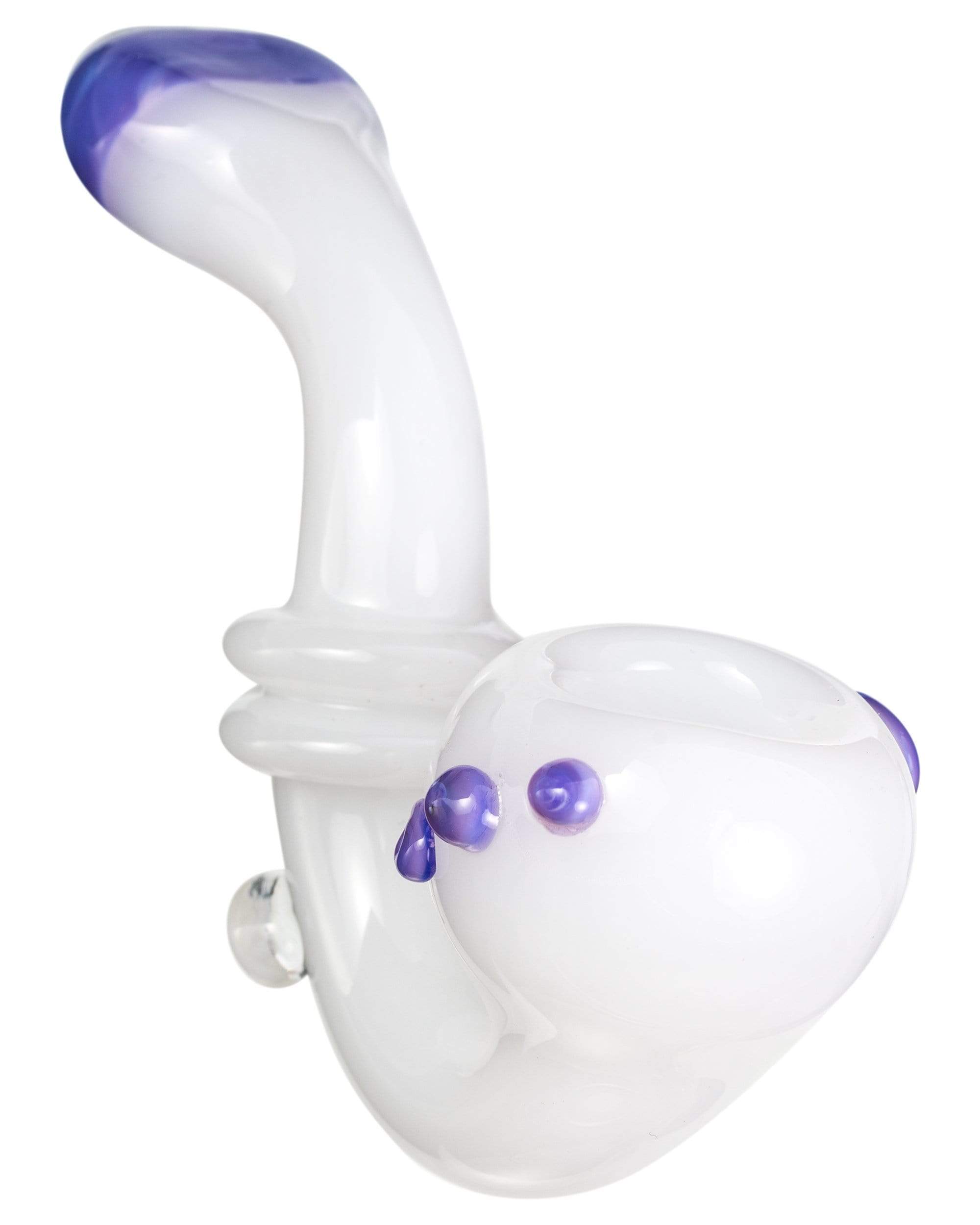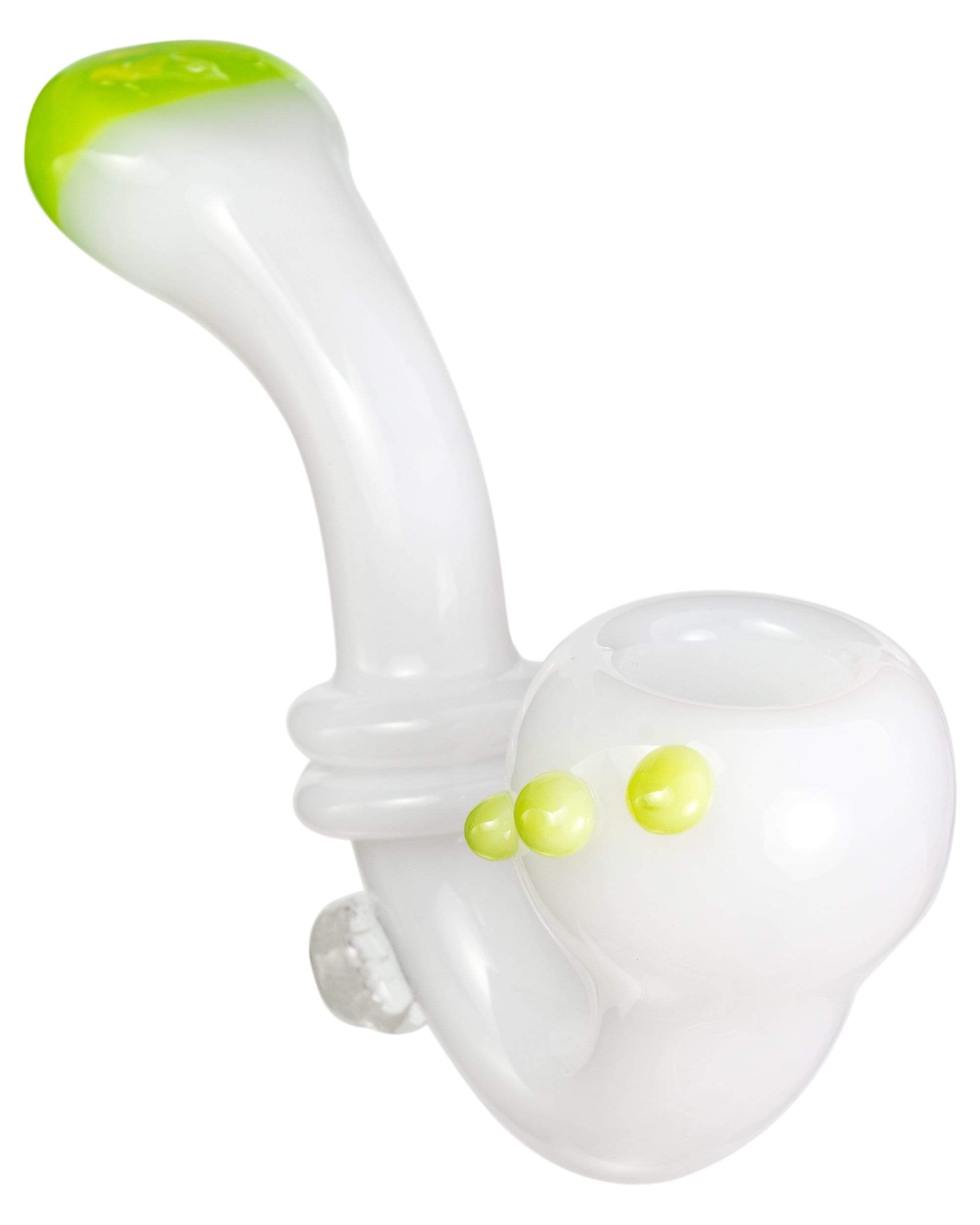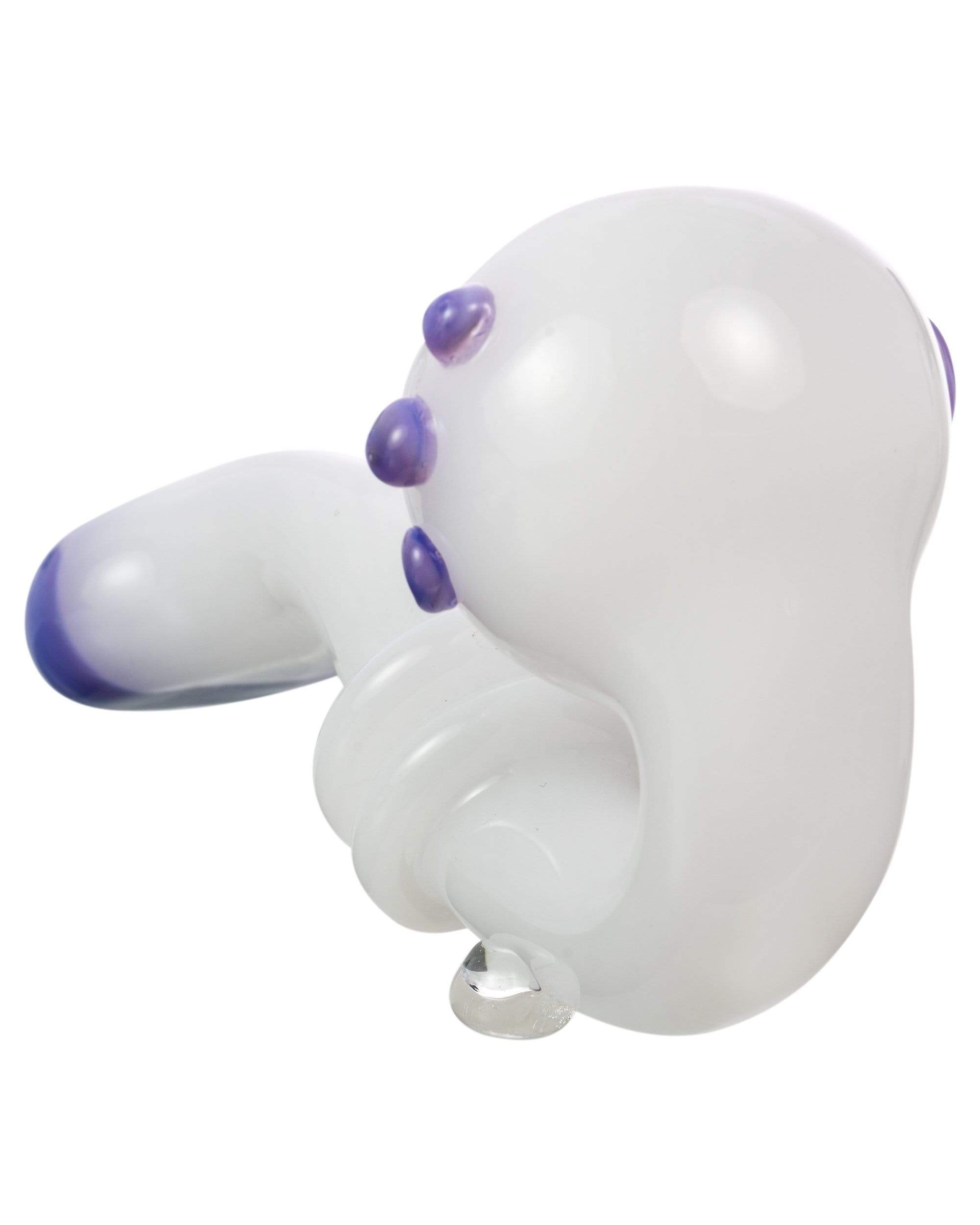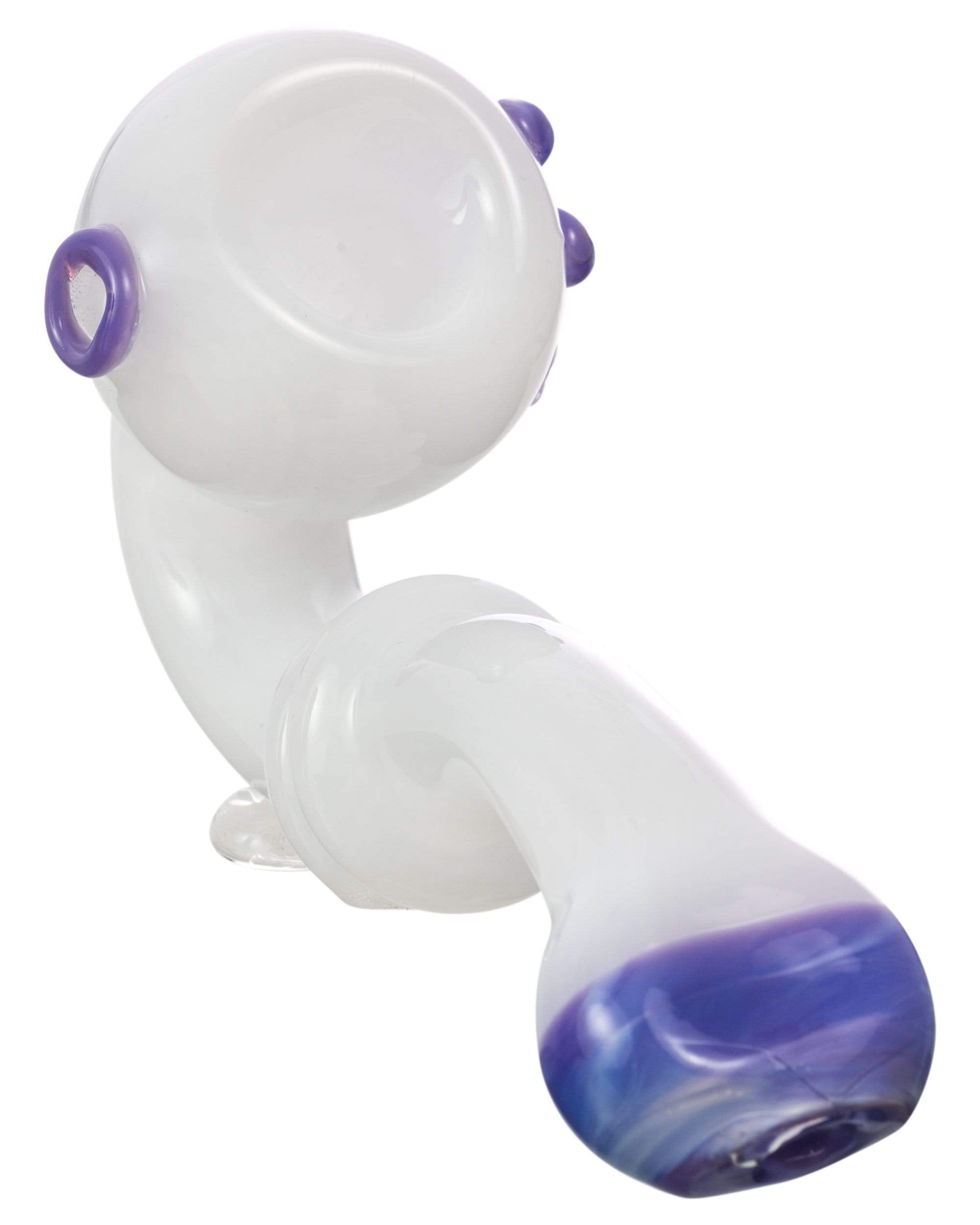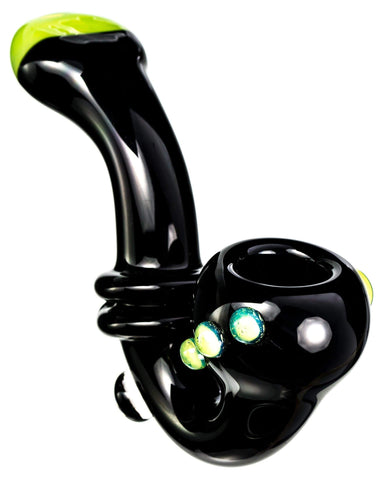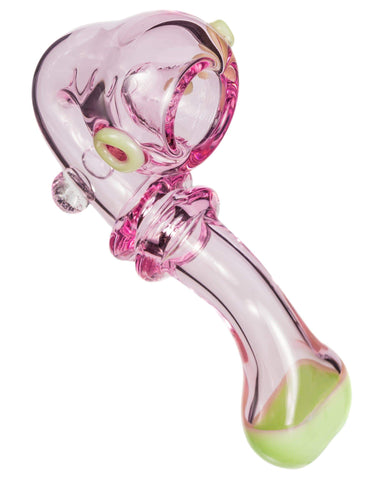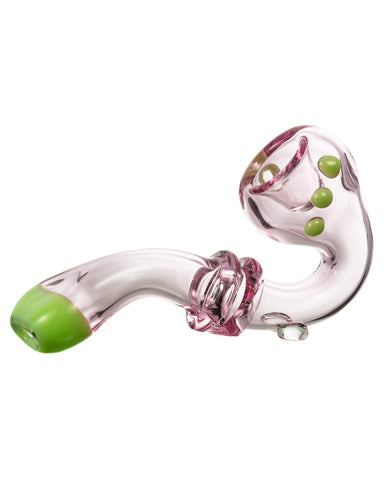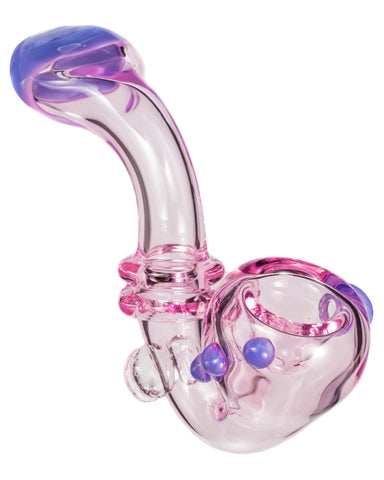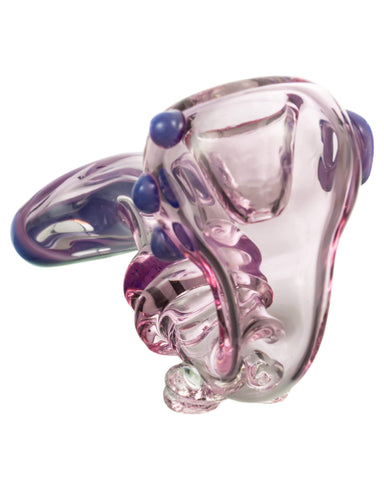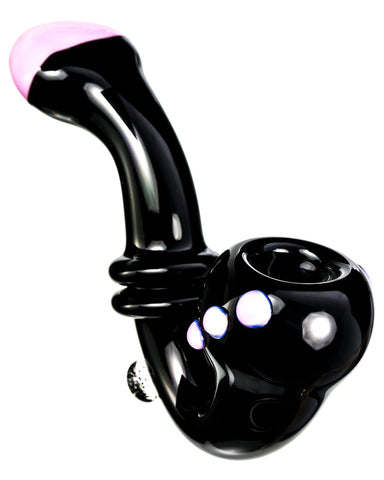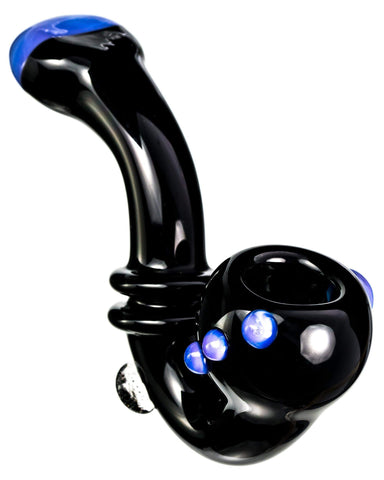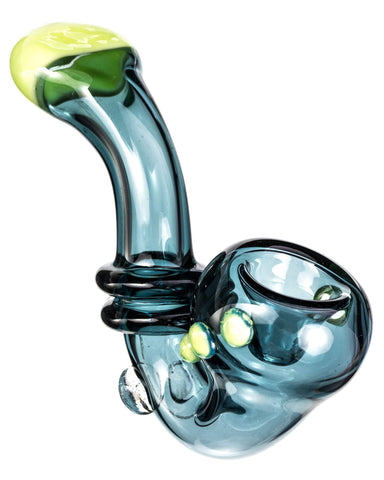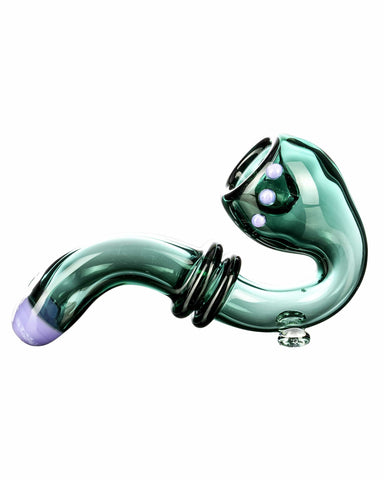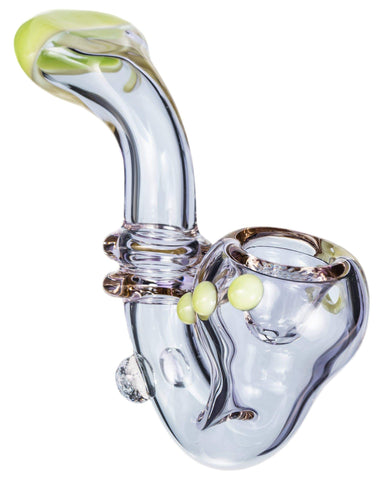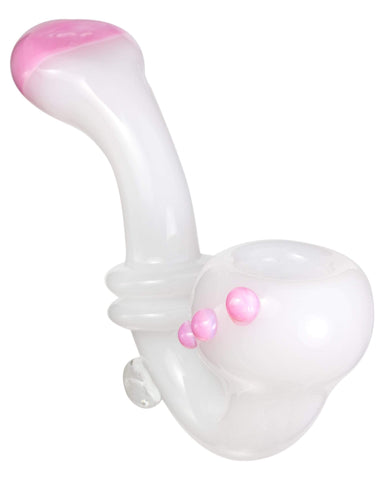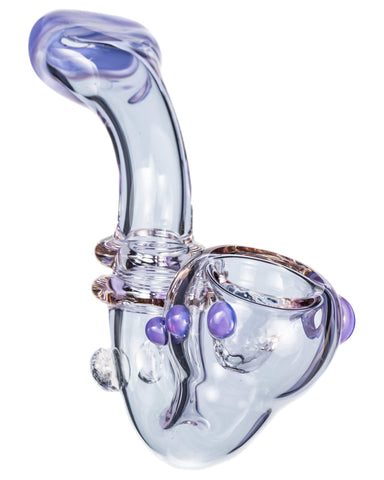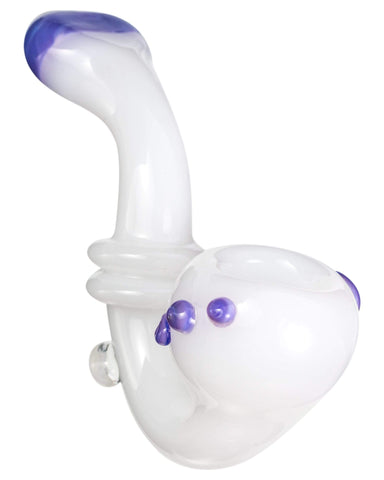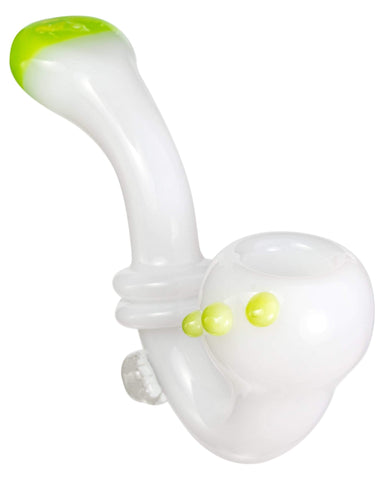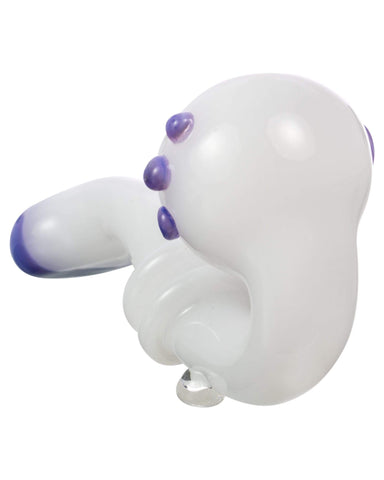 Free Shipping
Free standard shipping on orders over $40
Conveniently sized while maintaining the design and allure of this type of pipe, the Maria Ring Sherlock Pipe is a great daily driver. There are not many pipes out there with the amount of customization that the Maria Ring Sherlock Pipe has. Not only do you get to choose the color of the tubing for this pipe, you also select what color the accents are.
There are three areas where the accent color you choose will be on display. The first is at one end of the hand pipe, the flat mouthpiece. Half of the mouthpiece is the accent color and the rest matches the base color. Following the bent neck you will see three raised glass marbles. These colorful bumps help with gripping the sherlock pipe when smoking out of it. On the opposite side of the marbles is a carb hole. This side carb hole allows you to control the airflow while inhaling. At the bottom of the bent neck there are two little glass feet. These feet allow you to rest your pipe on a flat surface without spilling your herbs.
You will have plenty of herbs packed as well with the deep bowl built into the Maria Ring Sherlock Pipe. Smoking is a lot easier when you don't have to constantly refill your bowl. Last but not least, the sherlock pipe has two maria rings located above the glass feet. Perfectly symmetrical, the maria rings are the cherries on top of a fantastic, affordable, fully functional sherlock pipe.