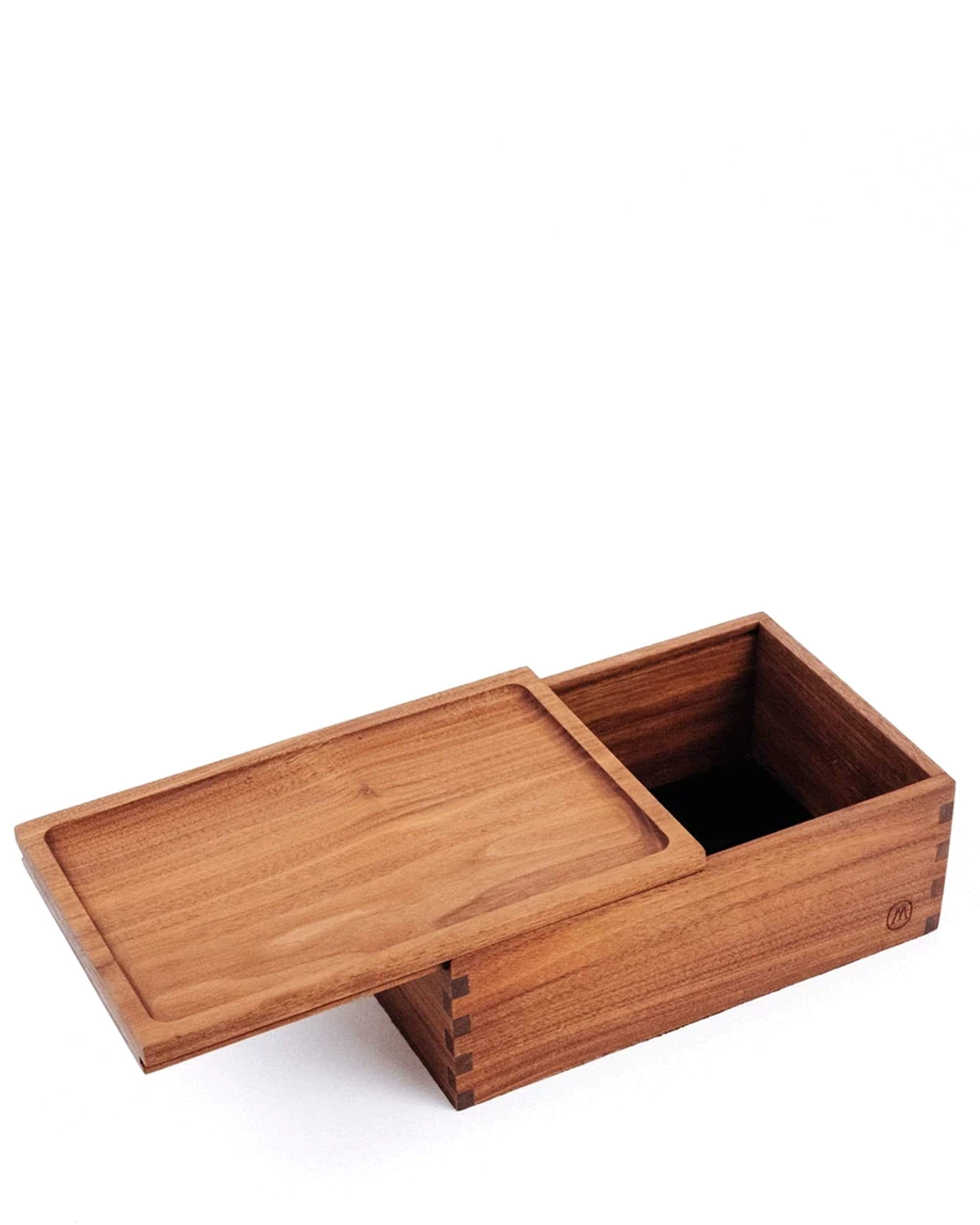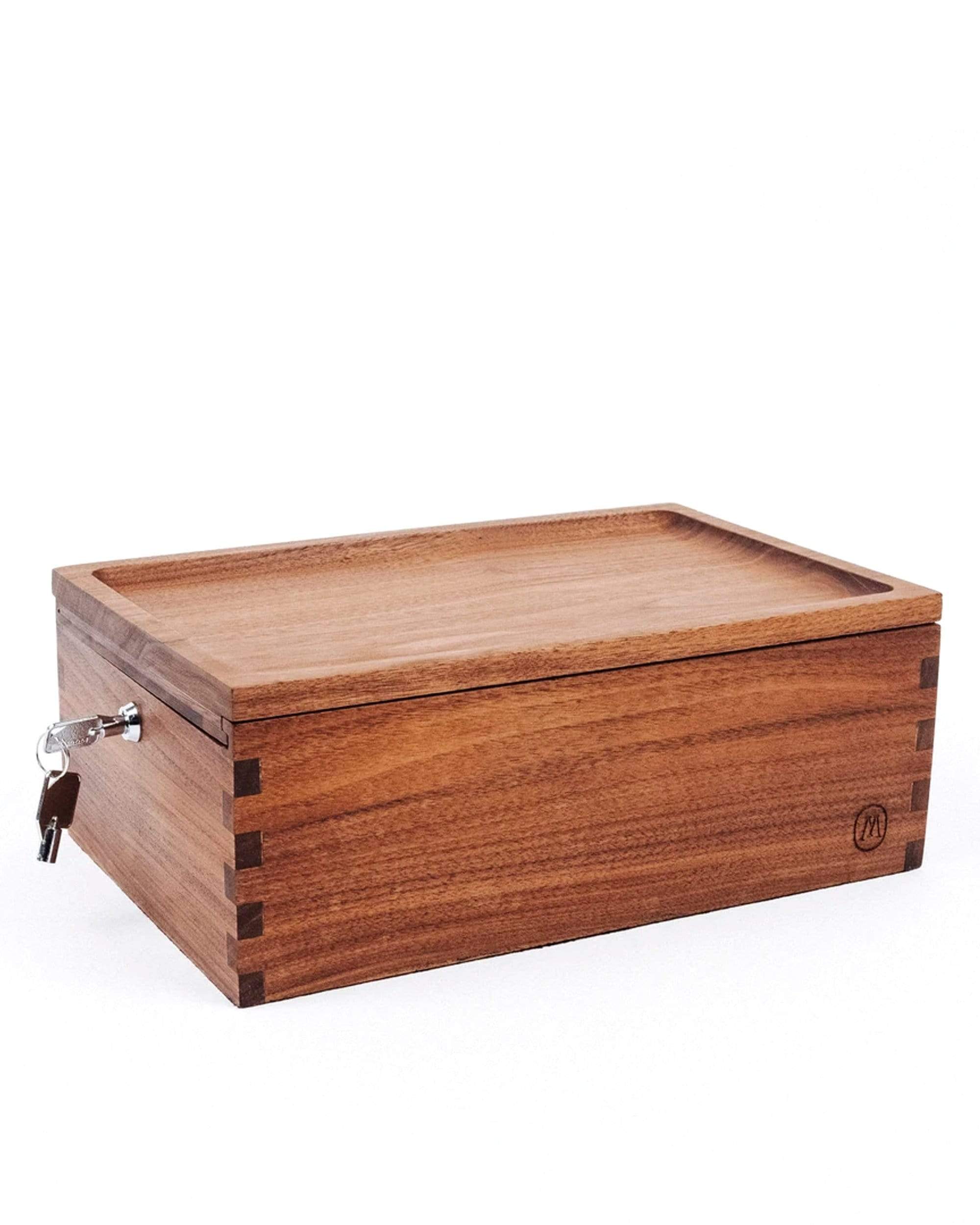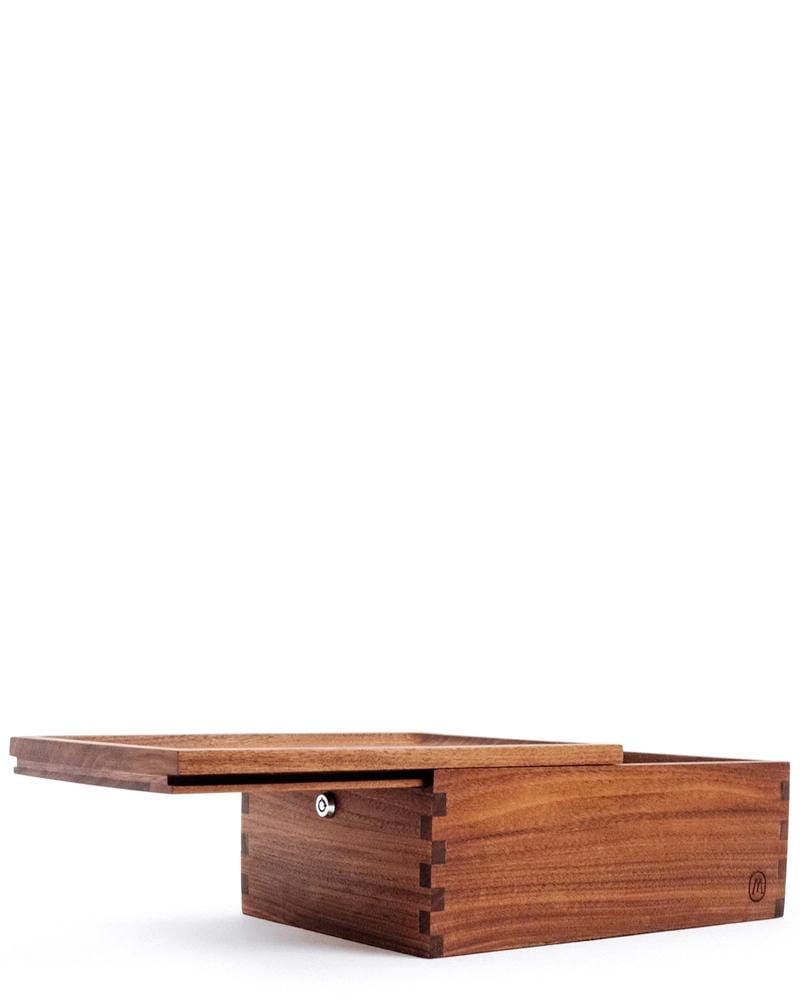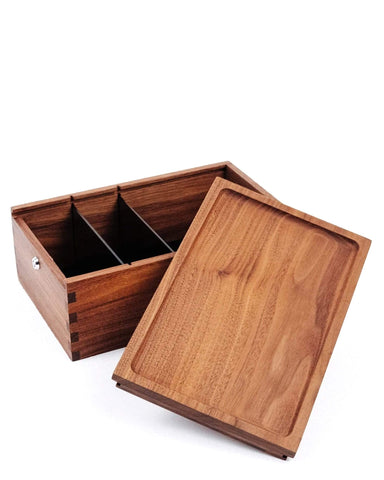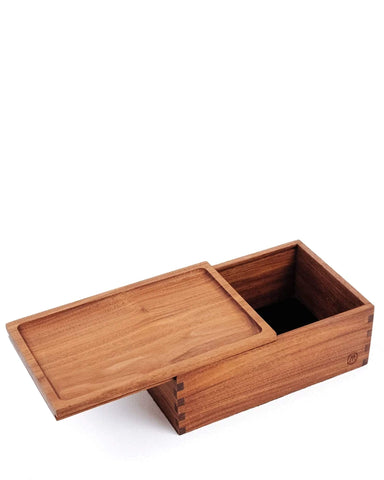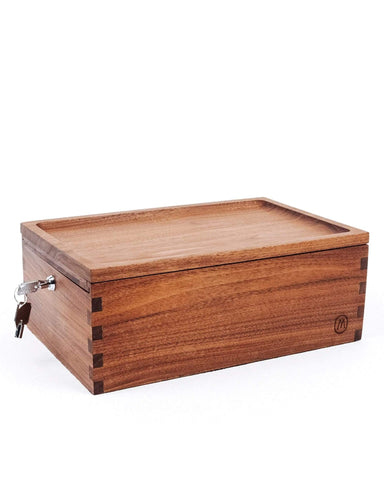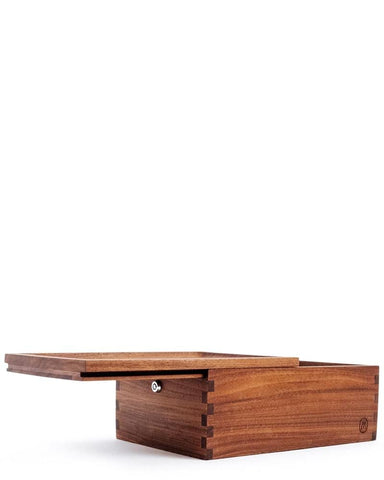 Free Shipping
Free standard shipping on orders over $40
Marley Natural products are hand crafted from the finest wood and other materials, delivering a high quality product made with love, every purchase. 
Thoughtful ingenuity and masterful craftsmanship makes The Marley Natural Storage Lock Box a stash container like no other.  Crafted from the highest quality black walnut wood the uniquely designed slide-top doubles as a "rolling" tray, creating a perfect all in one workplace, while the interior has removable acrylic dividers for convenient storage capable of meeting a variety of spacial needs.  The smaller compartments can hold multiple jars, papers, grinders, while the larger compartment is ideal for storing your smoking pipes and larger accessories.
Cleaning your Lock Box is simple; wash in warm soapy water with a soft sponge and dry thoroughly.
The Marley natural Lockbox is a wonderful addition to your Marley collection, and home collection in general, and a versatile part of your versatile lifestyle.