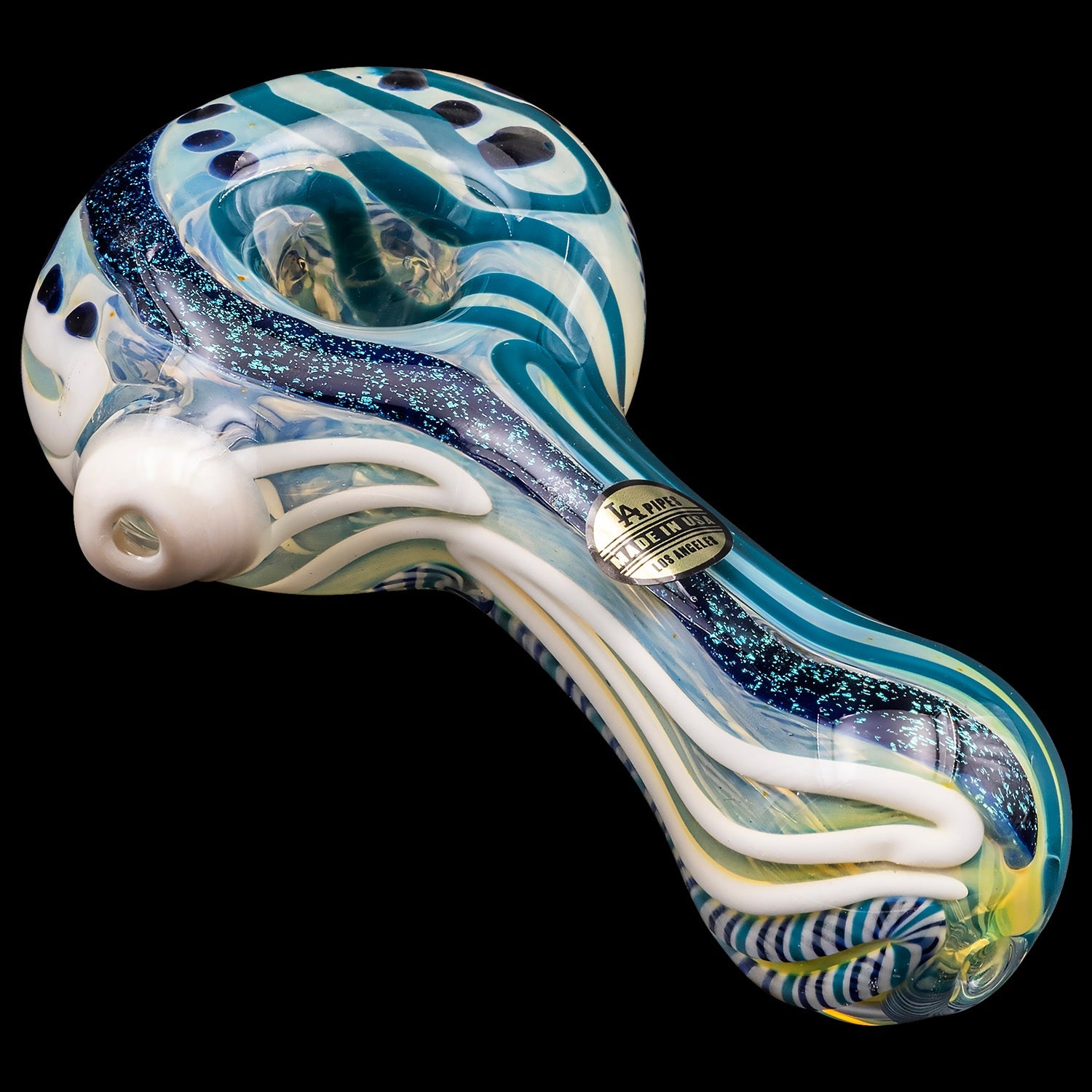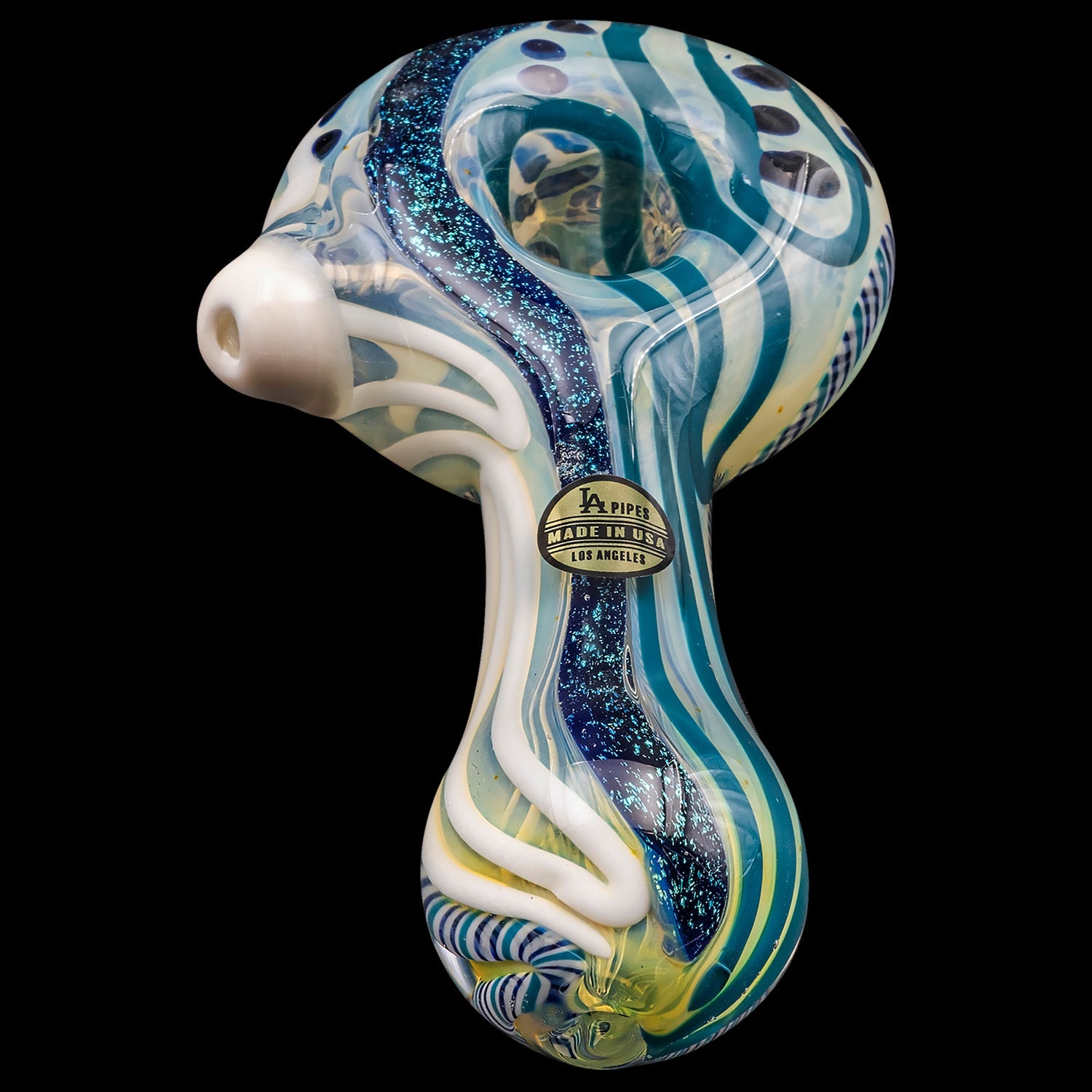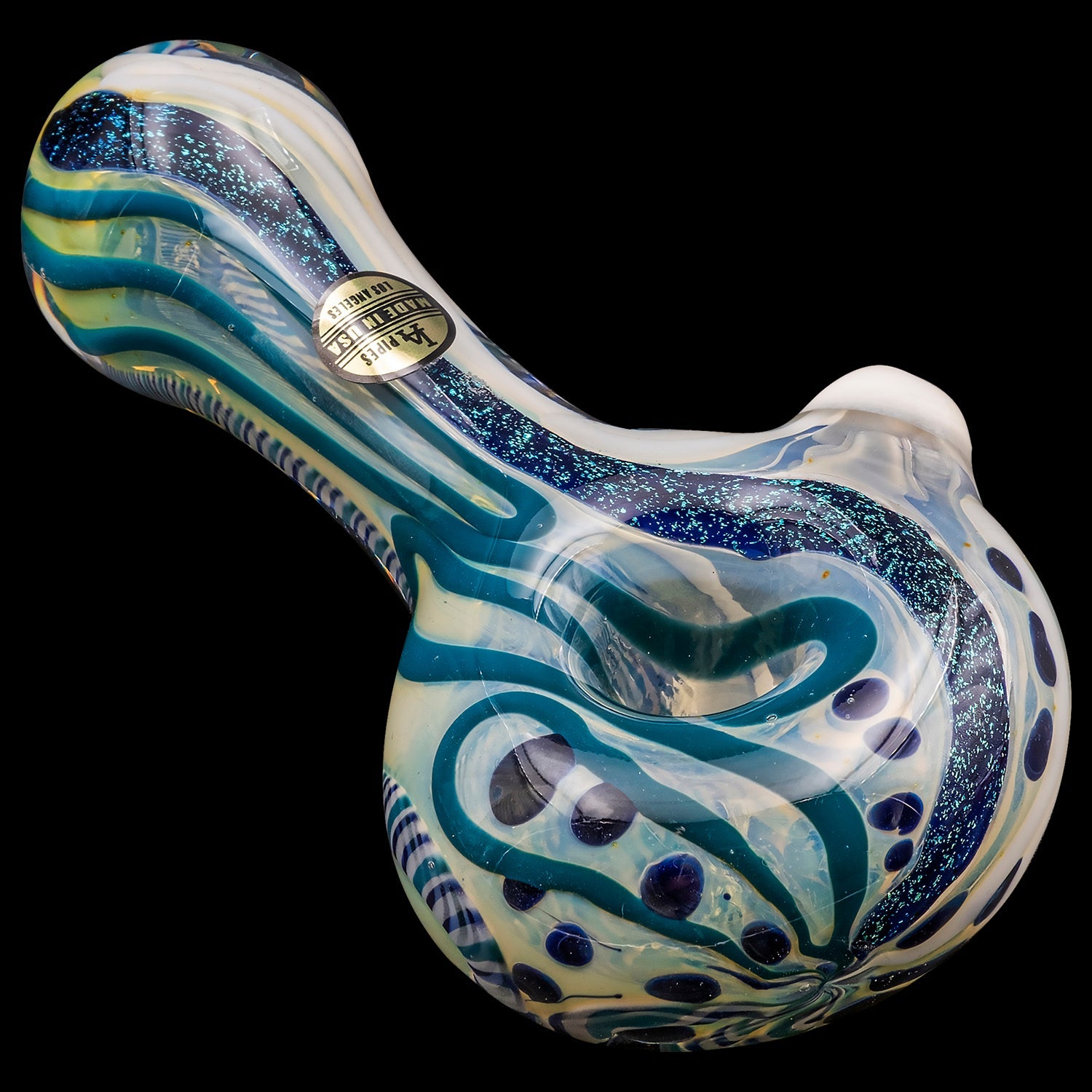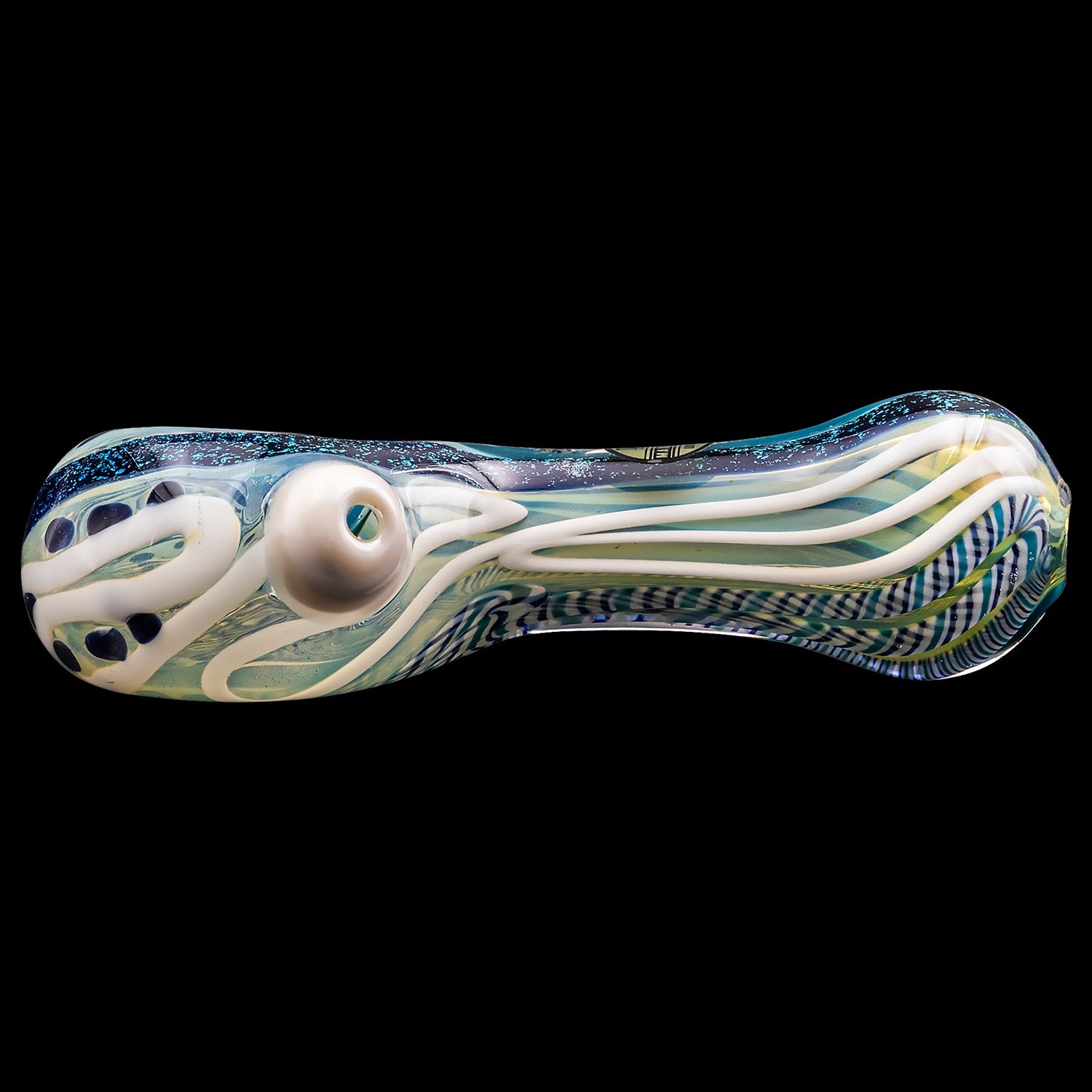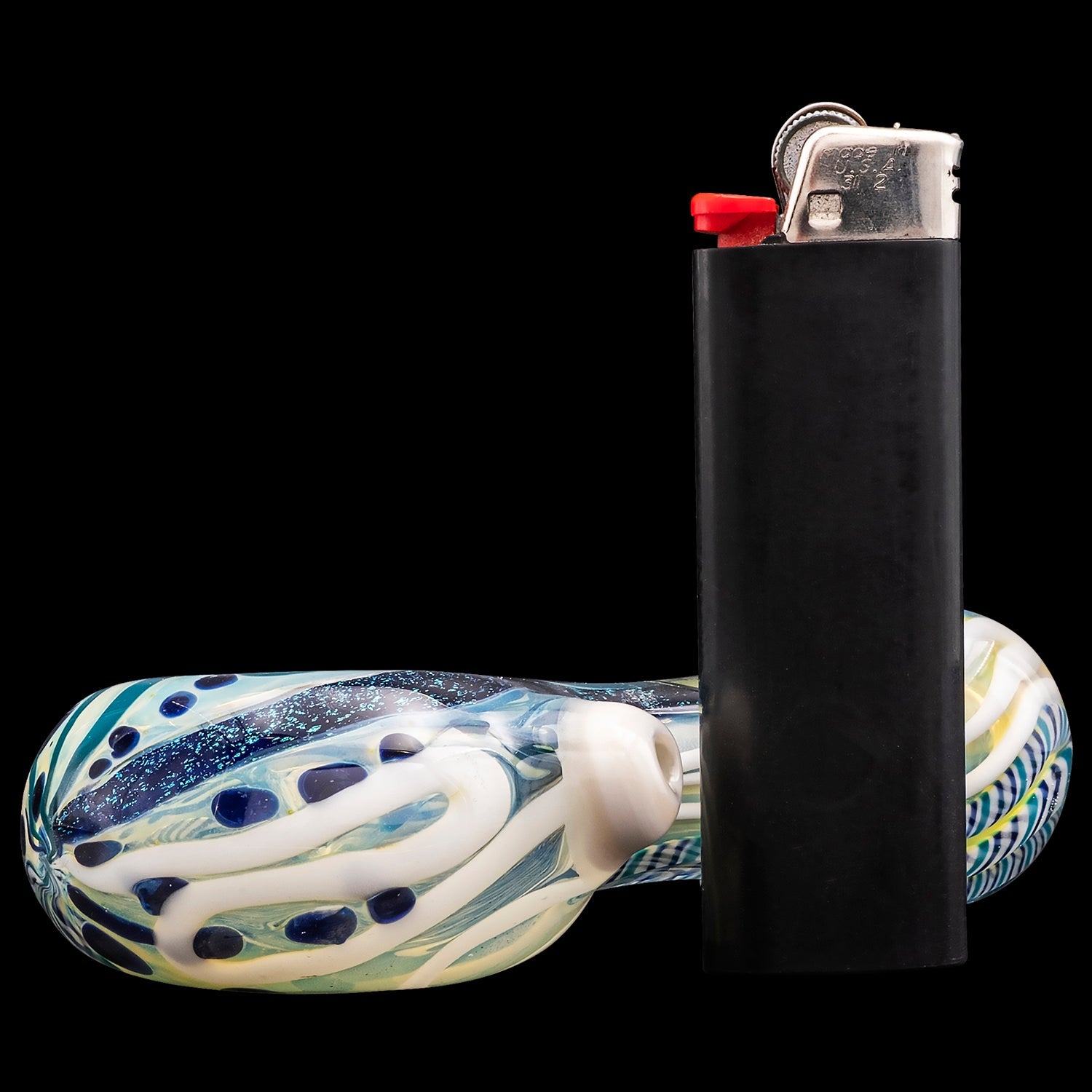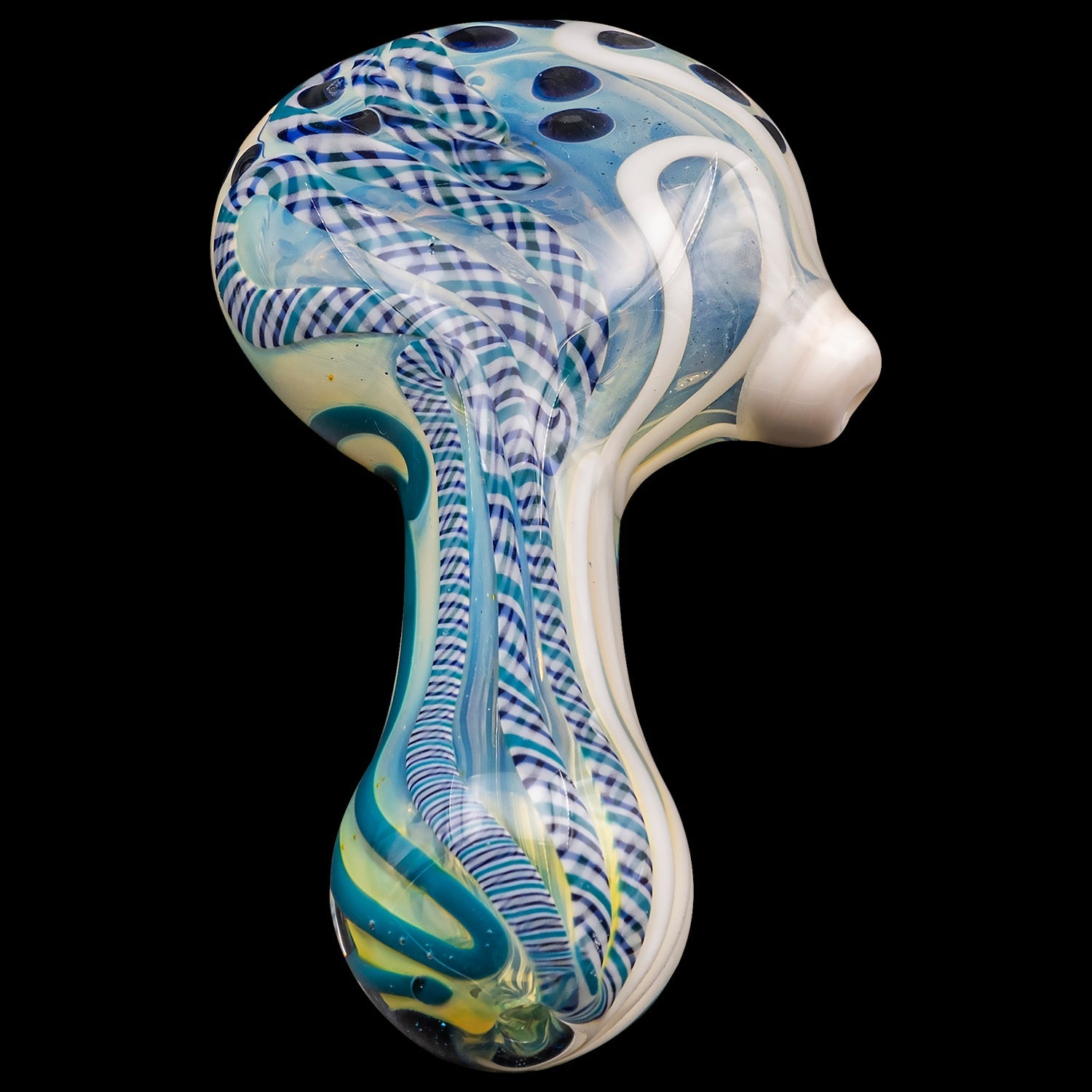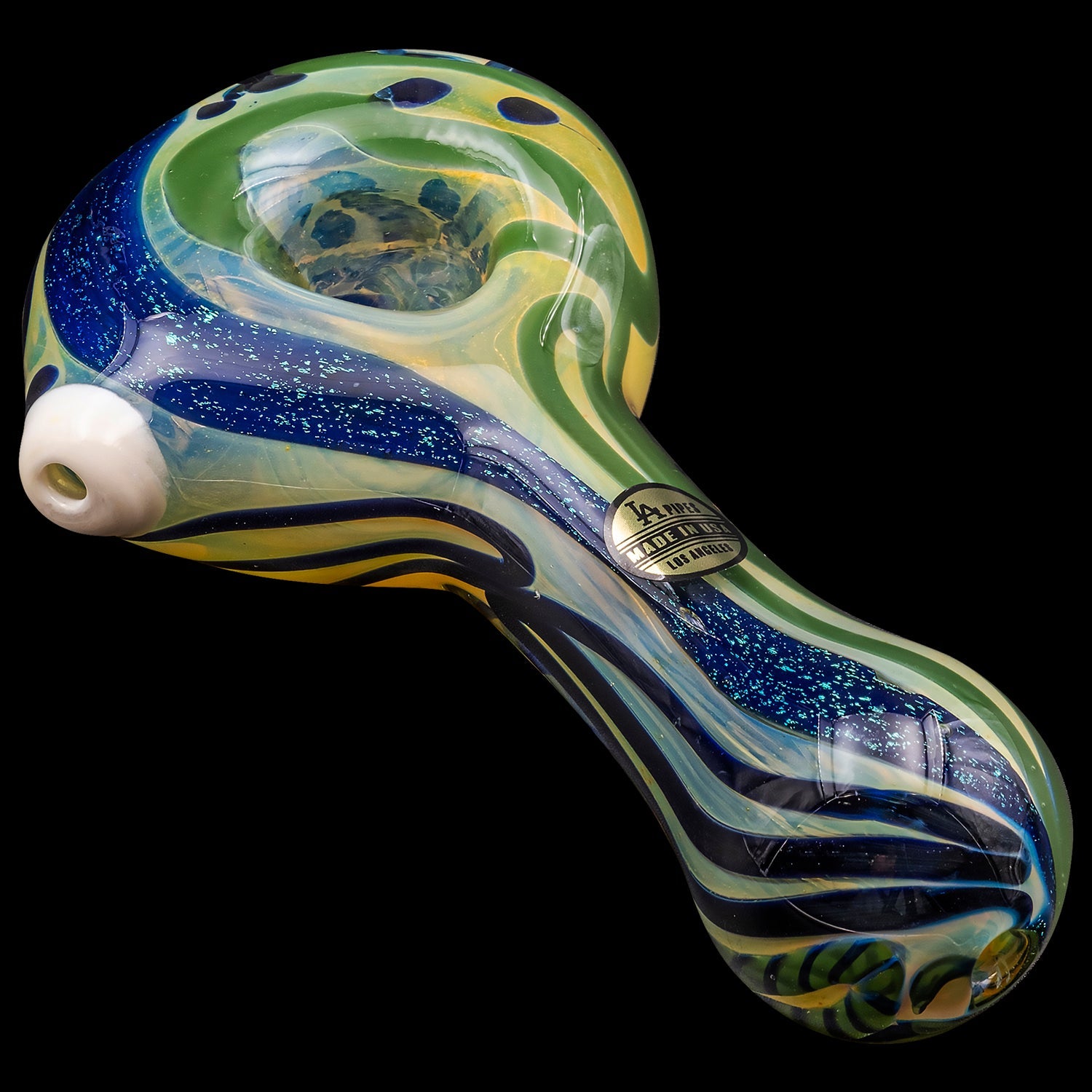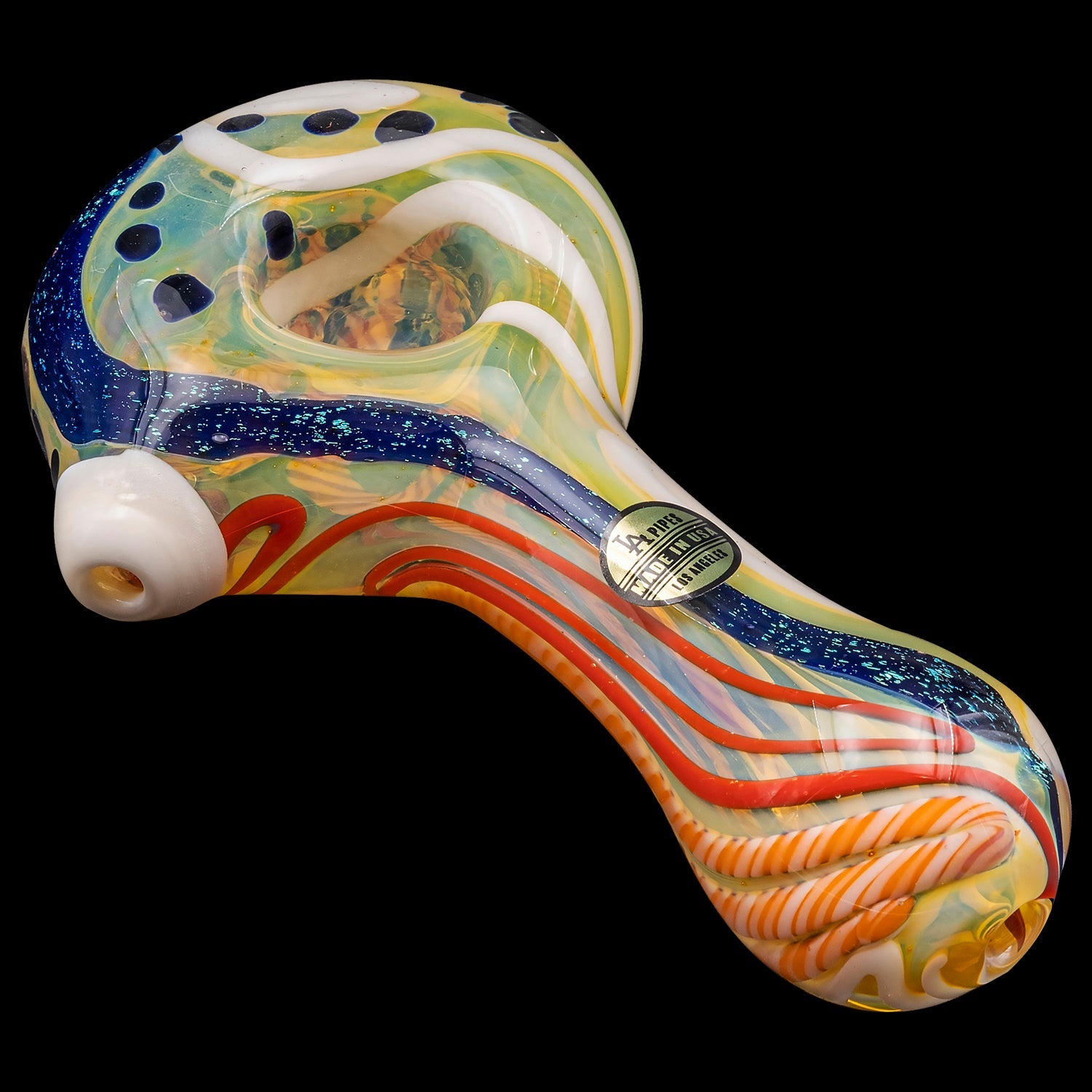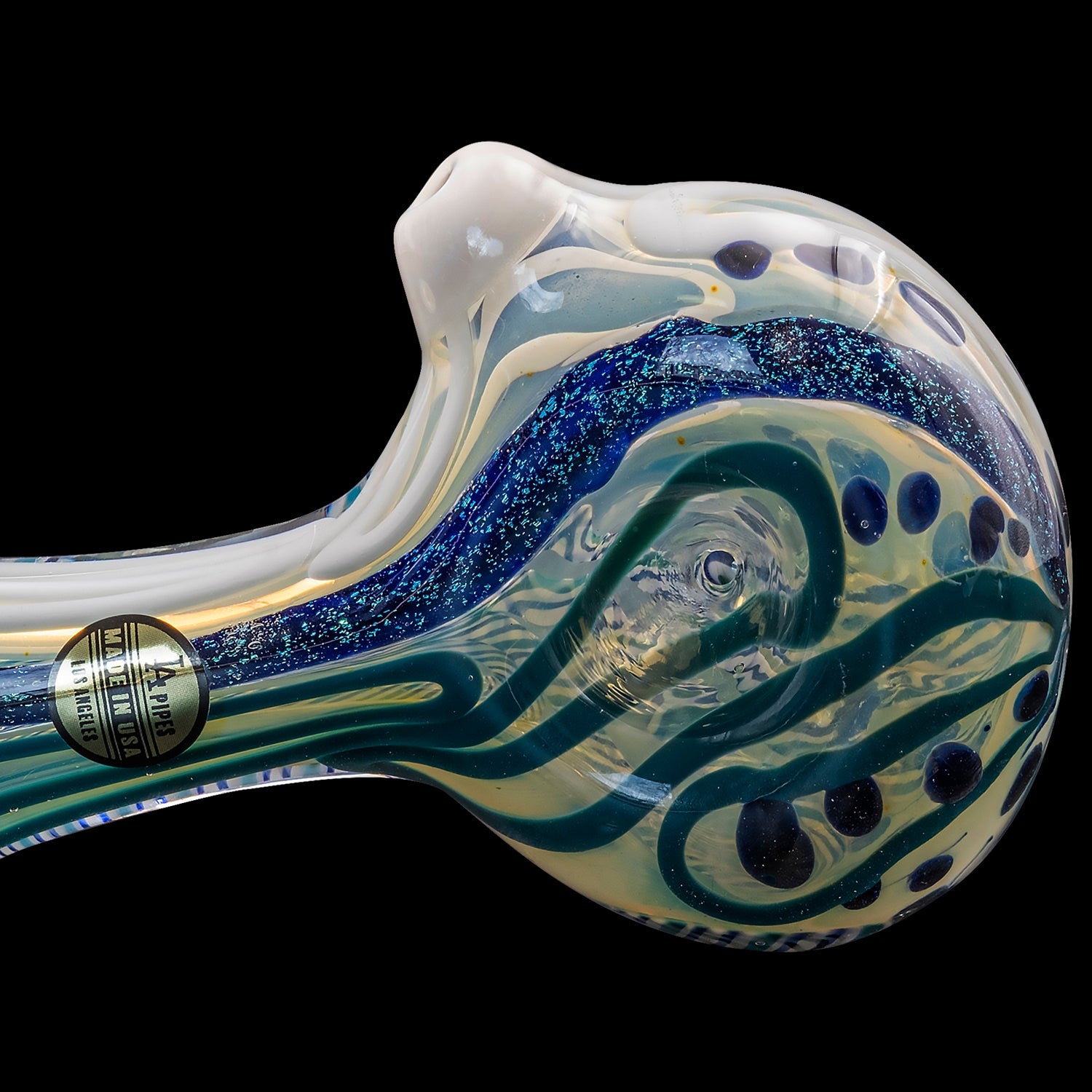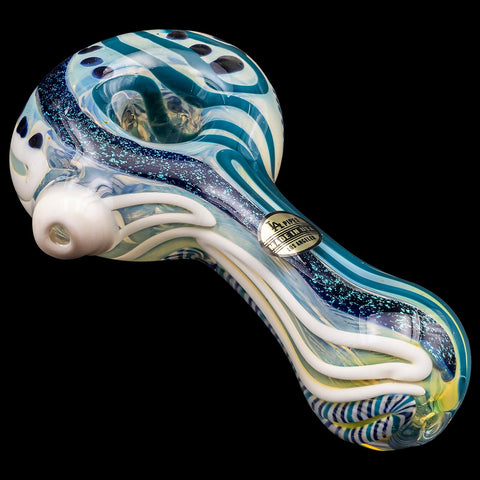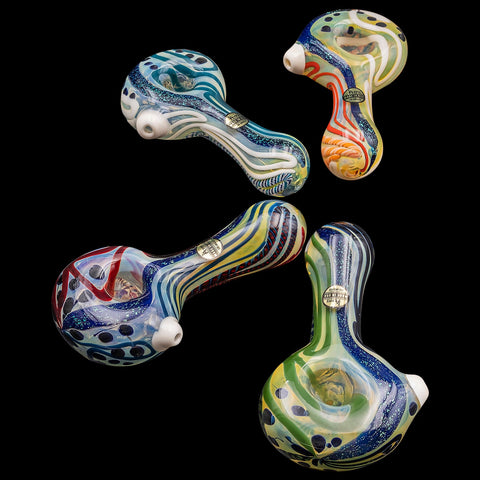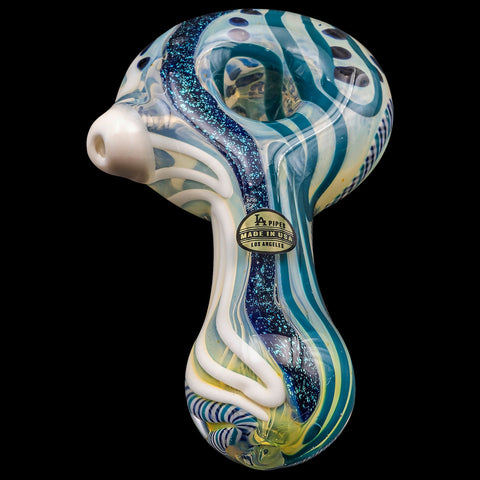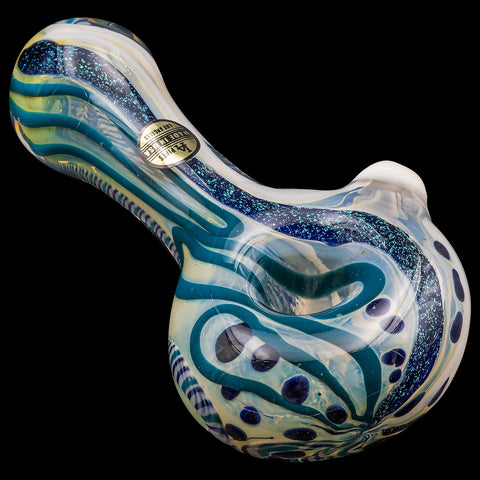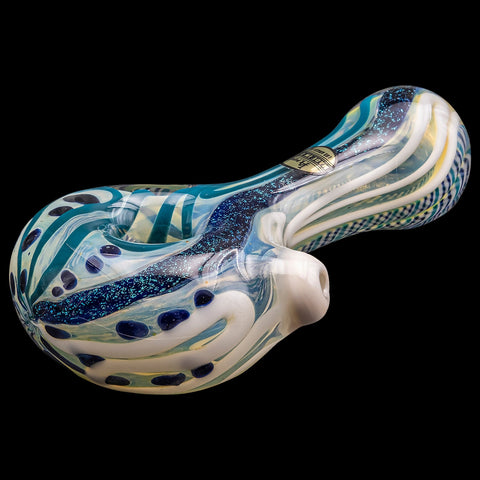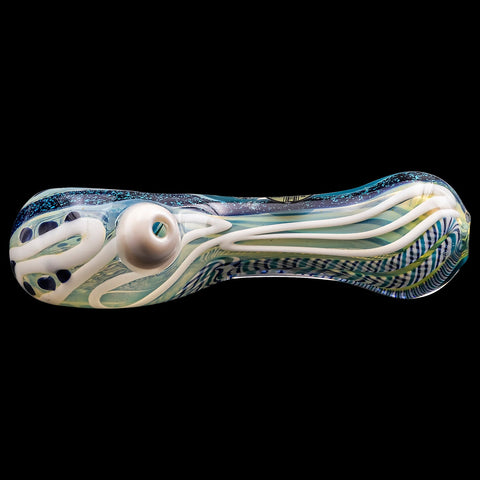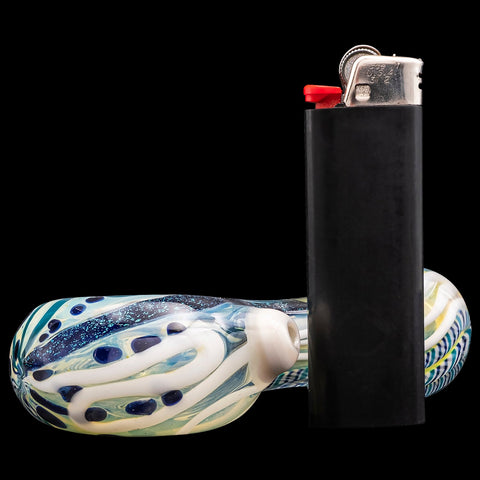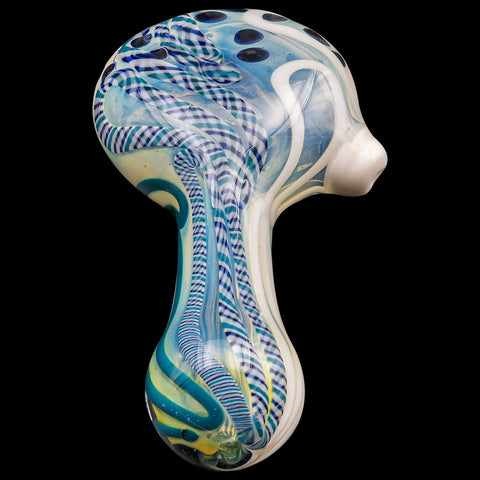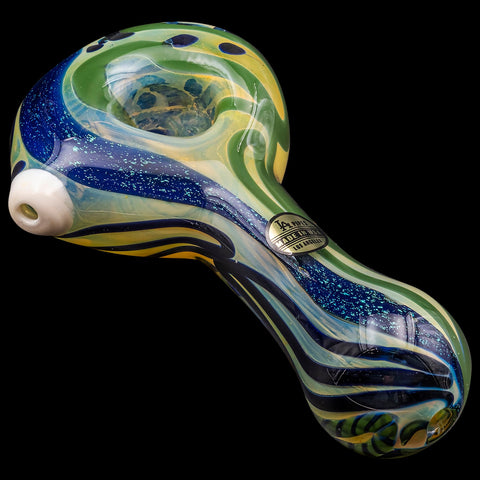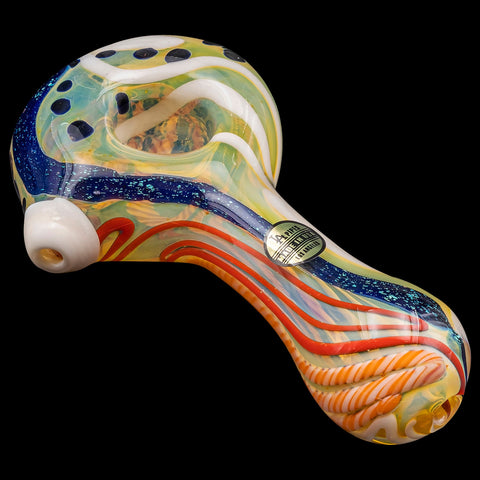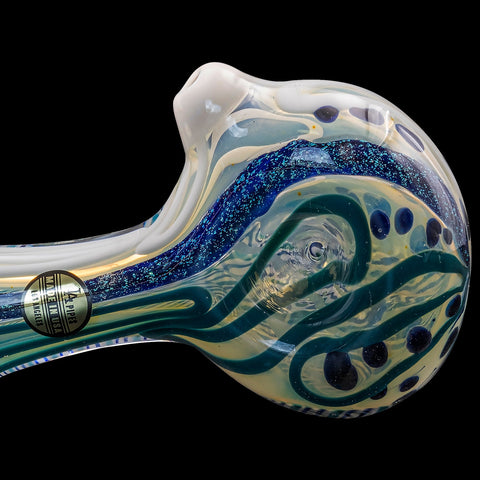 LA Pipes "Pancake" Dichroic Color-Changing Spoon Glass Pipe
Free Shipping
Free standard shipping on orders over $40
These LA Pipes "Dollar Pancake" boro pipes are one of our staff favorites. Made from solid borosilicate, fumed with pure silver for a color changing effect after use, inside glass-work with dichroic, and a color carb. This glass spoon is simply a stunner of a pipe. Hand made, high-quality, and beautifully crafter for your smoking pleasure. 
The pipes come in a variety of colors and each one boasts dichroic glass strips laid inside. 
Pipe is round 4.25 inches long and site about .5-.75 inches tall. The flat bottom makes the pipe sit securely on flat surfaces. 
This pipe is a no-brainer. Just freaking buy it already!