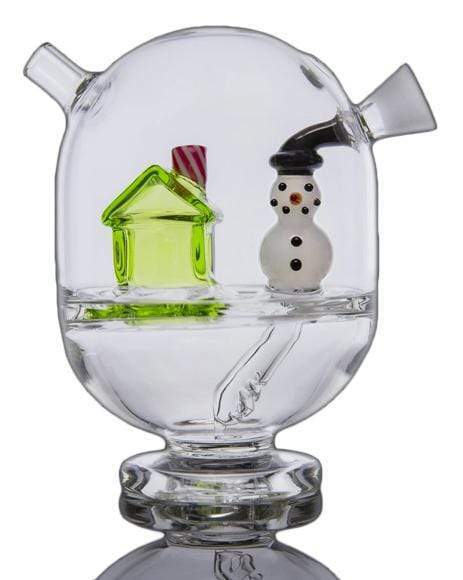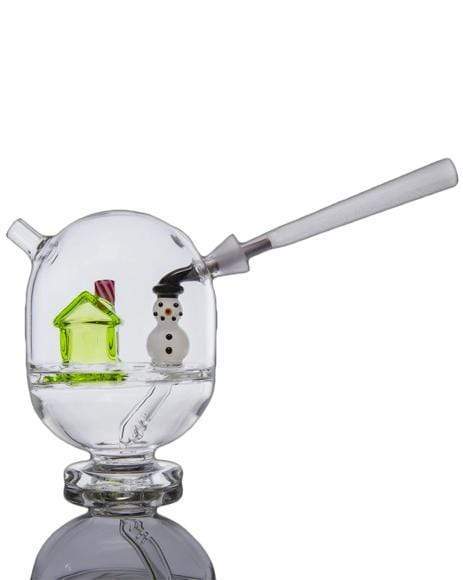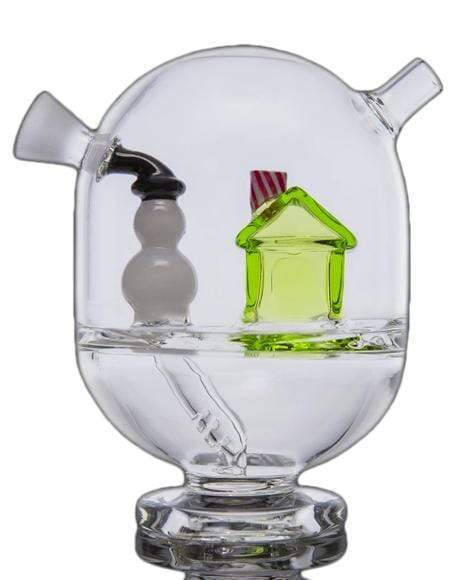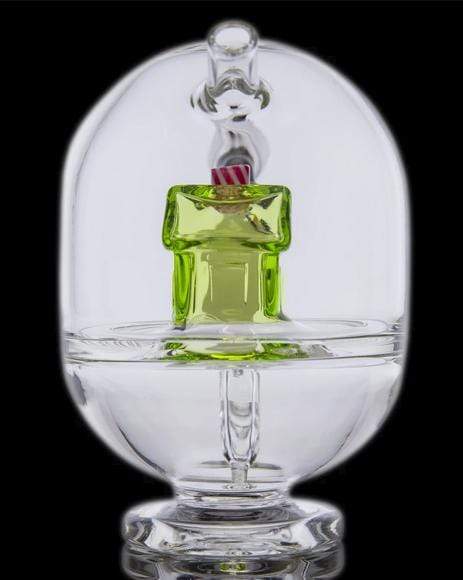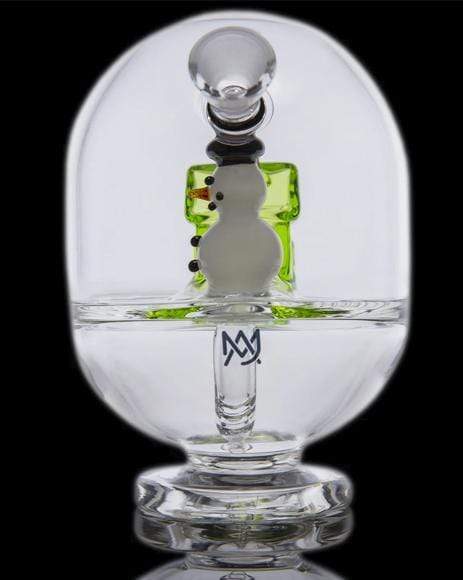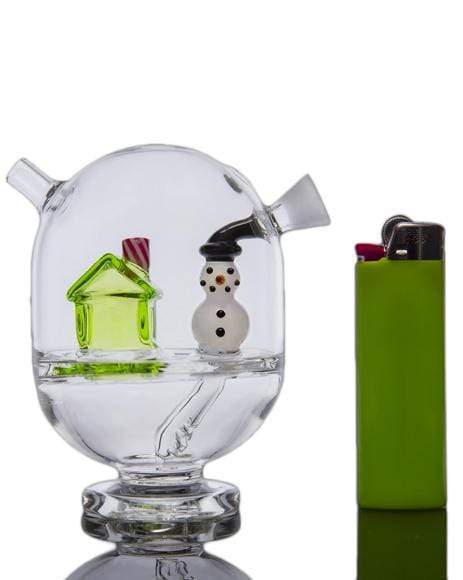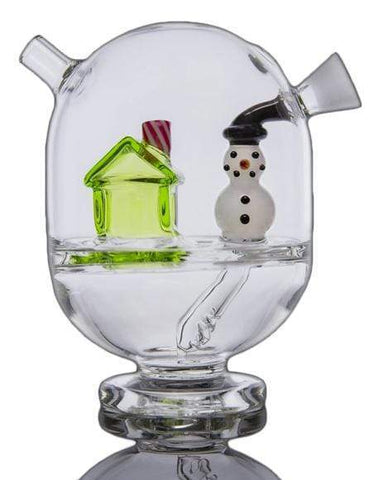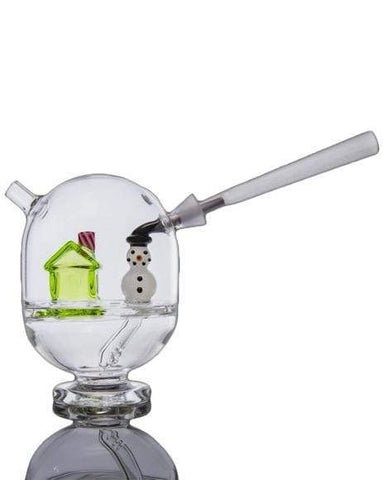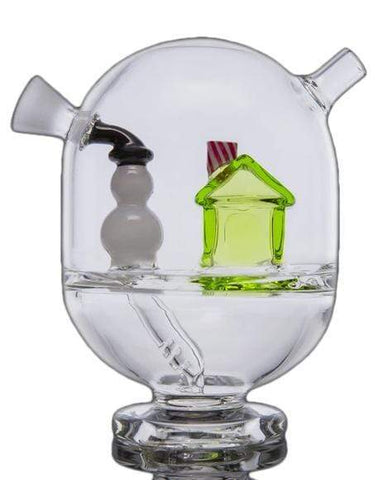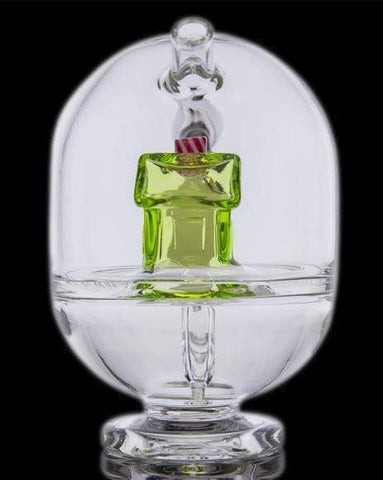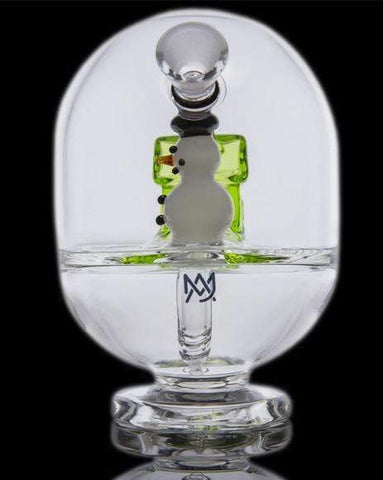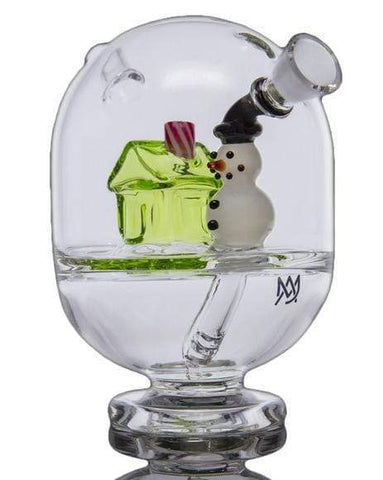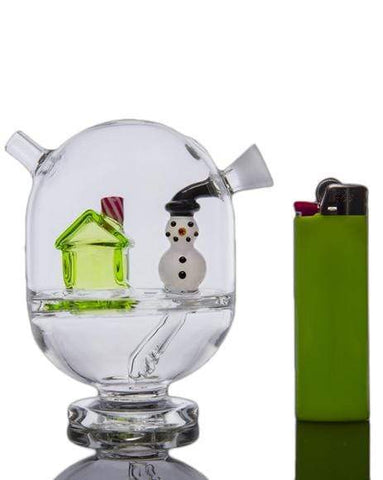 Hotbox Cabin Blunt Bubbler
Free Shipping
Free standard shipping on orders over $40
This festive Limited Edition "Hotbox Cabin" Mini bubbler from MJ Arsenal is part of our Holiday Cheer Collection of fun and festive smoking gear.
This adorable little blunt bubbler features a sculpted glass cabin, and is cleverly design so the smoke billows through the glass candy-cane chimney!
For even more holiday fun, your smoke will first pass through the Glass snowman before being diffused through the 3 hole perc in the bottom chamber. 
Put a little holiday cheer into your smoke sesh with this Hotbox Cabin Blunt Bubbler! 
Like all MJ Arsenal Blunt Bubblers™, this clever little bubbler is the perfect way to get a smooth, filtered smoke out of your rolled joints, blunts, or cigarettes. 
Measures about 4.5" high, with a 2.5" base.