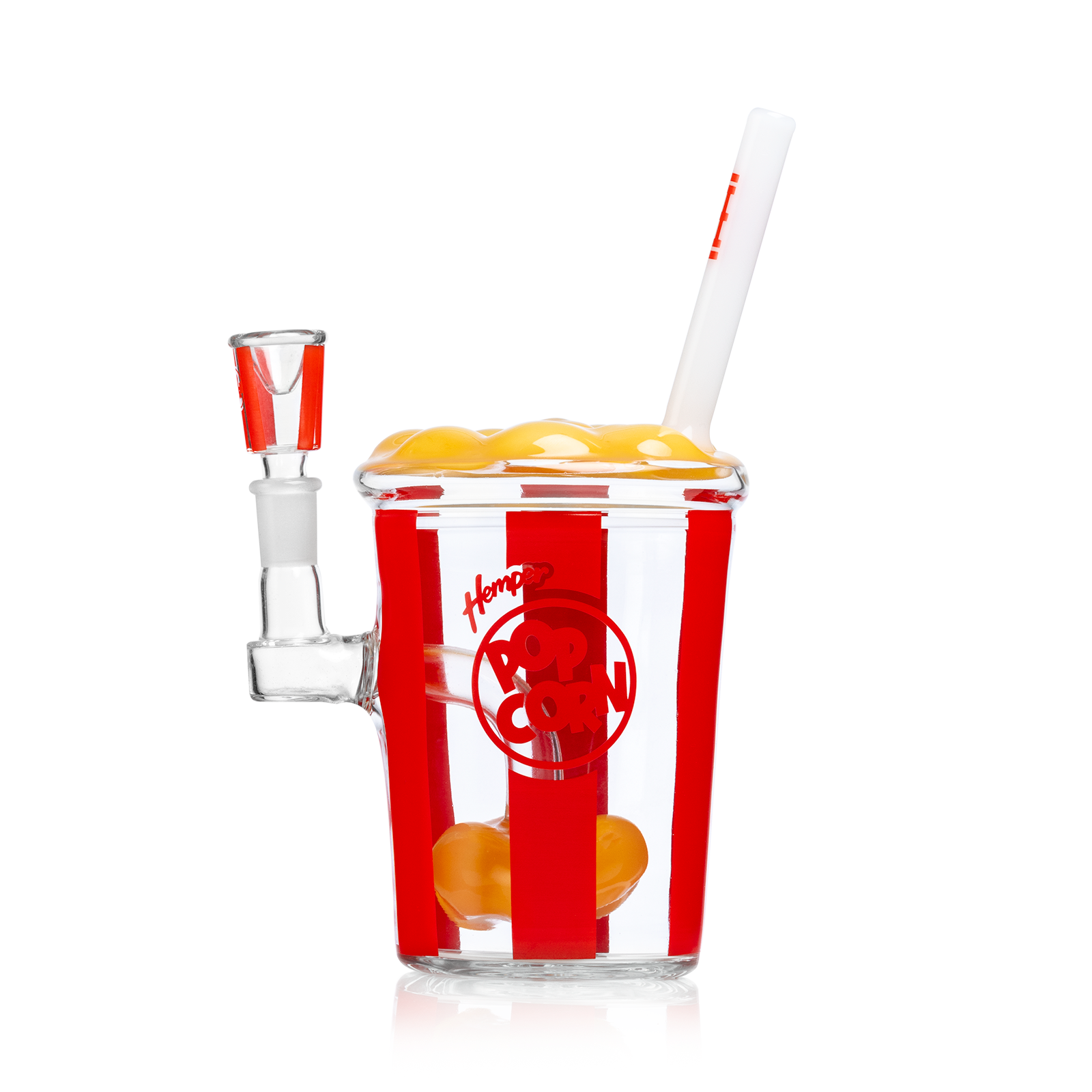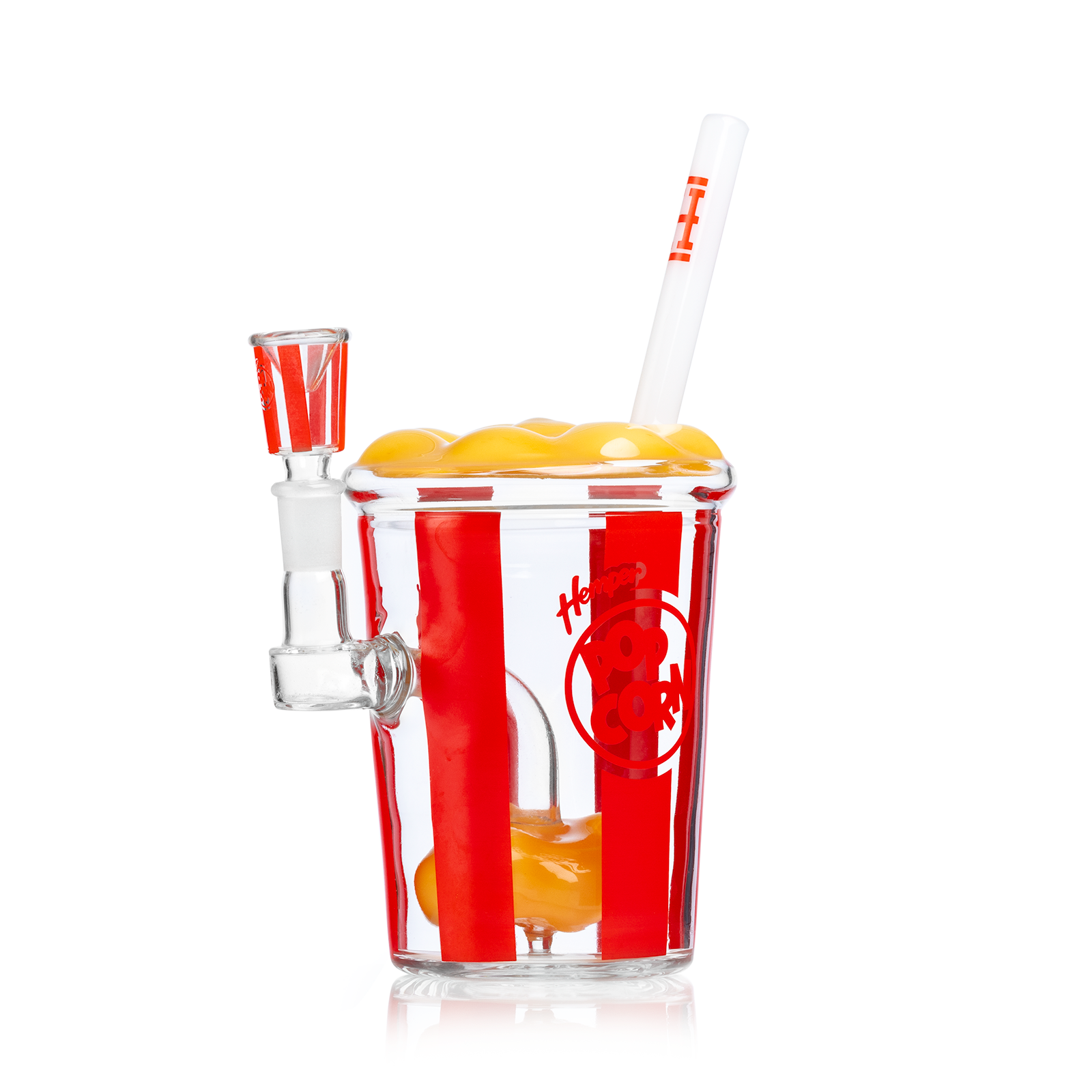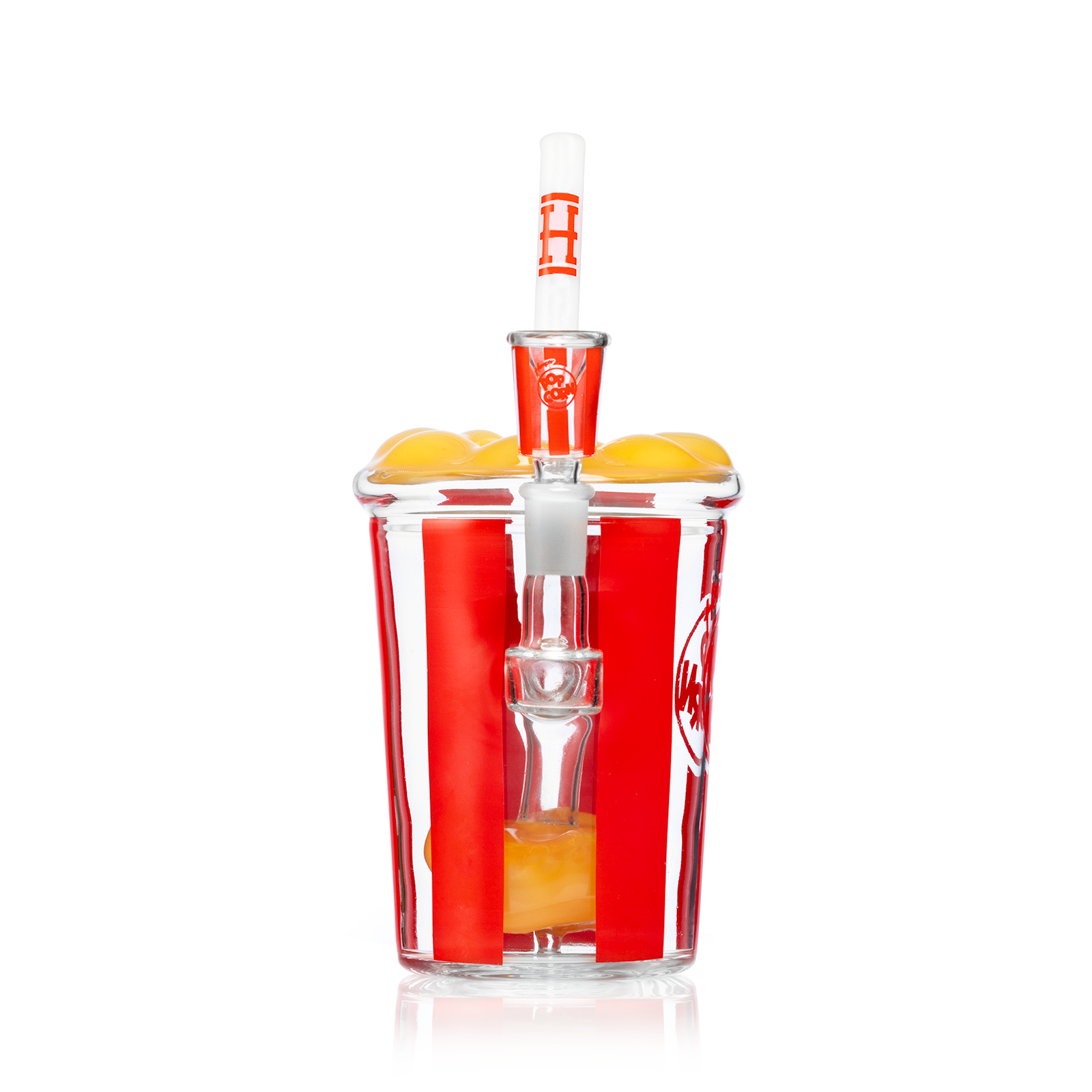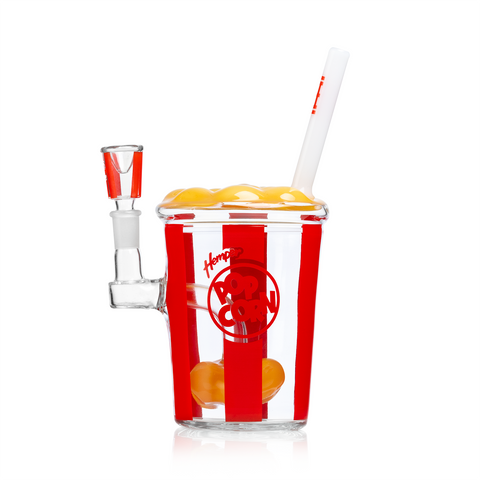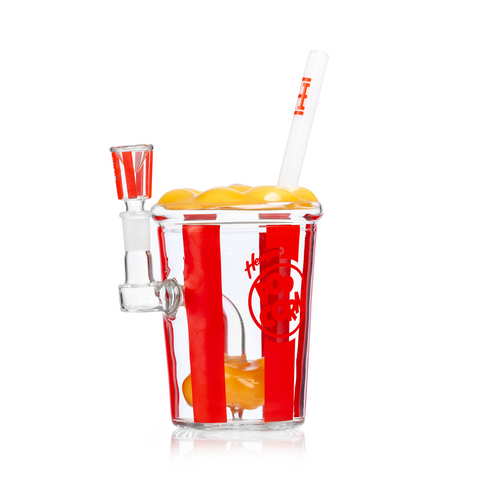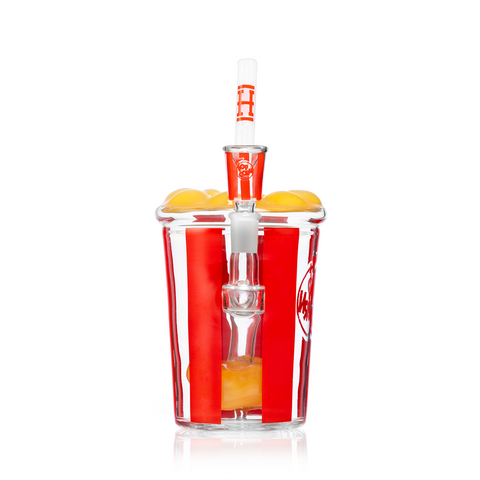 HEMPER - Popcorn XL Bong 9"
Free Shipping
Free standard shipping on orders over $40
Behold the amazing Extra Large Popcorn Bong! This supersized version of our popular Popcorn Bucket Bong features a whopping 9" height and 4.5" width, making it a showstopper in any collection. Crafted from 5mm thick glass, it's as durable as it is functional, delivering smooth, clean hits with every use. Just like its smaller counterpart, it's designed to look just like a classic popcorn container, complete with red stripes and a popcorn-themed downstem.
Whether you're enjoying a movie at home or just looking for a fun way to smoke, the Extra Large Popcorn Bucket Bong is a must-have. Plus, it makes a great gift for any fellow herb enthusiast or movie lover.
SPECS:
Height: 9"
Diameter: 4.5"
Percolator: Angle stem Popcorn XL perc
Thickness: 5 mm
What's Included: 
(1) 14mm Male Joint Flower Bowl