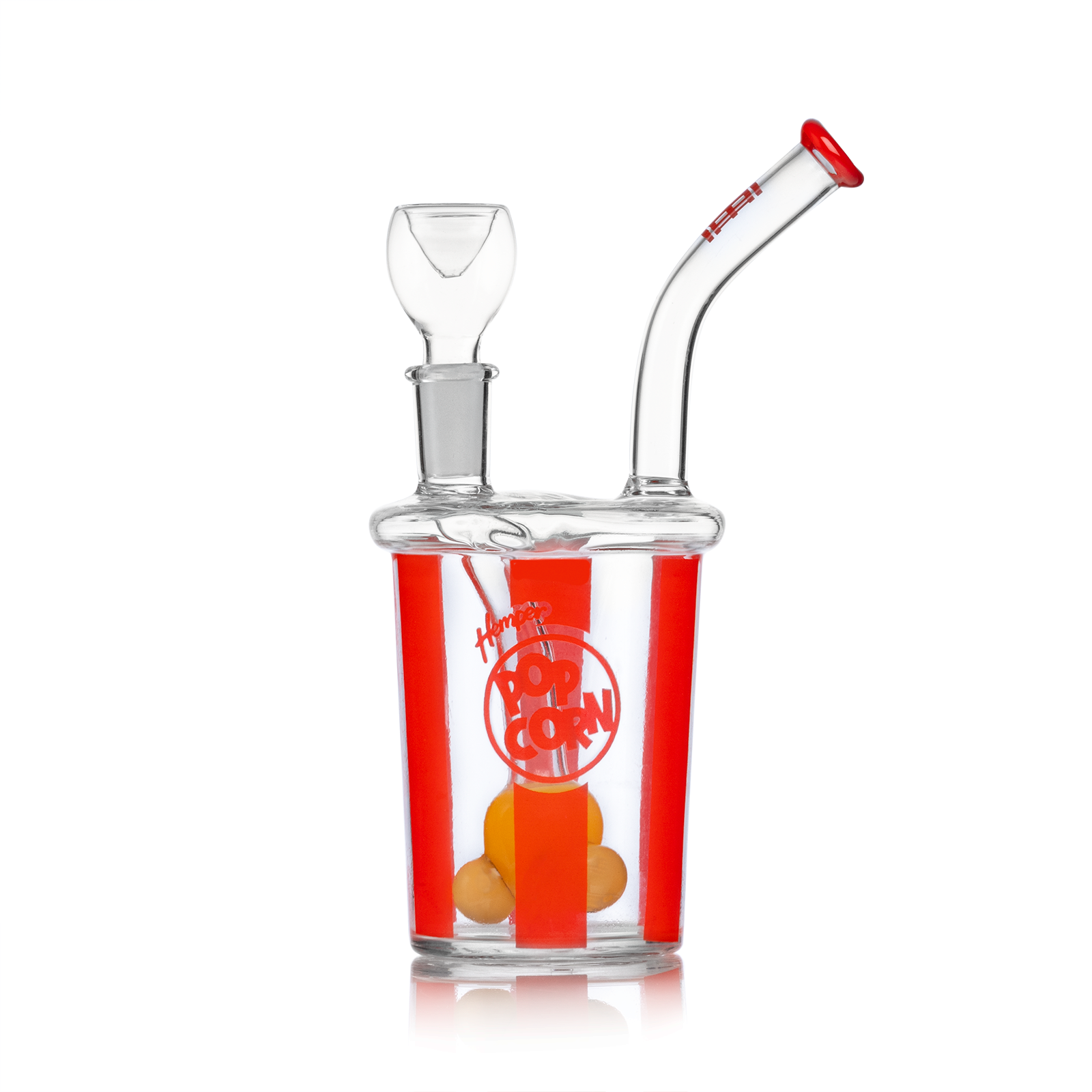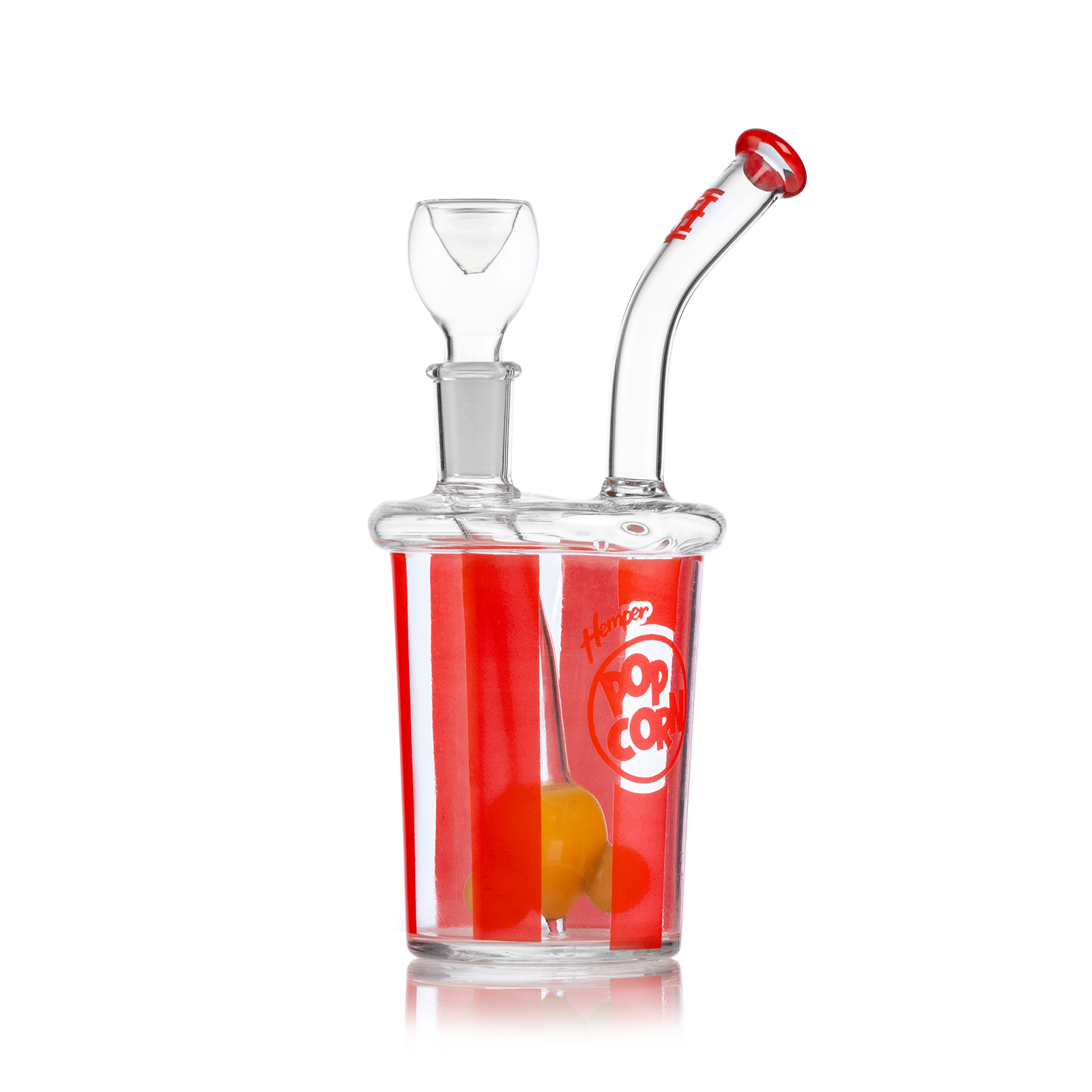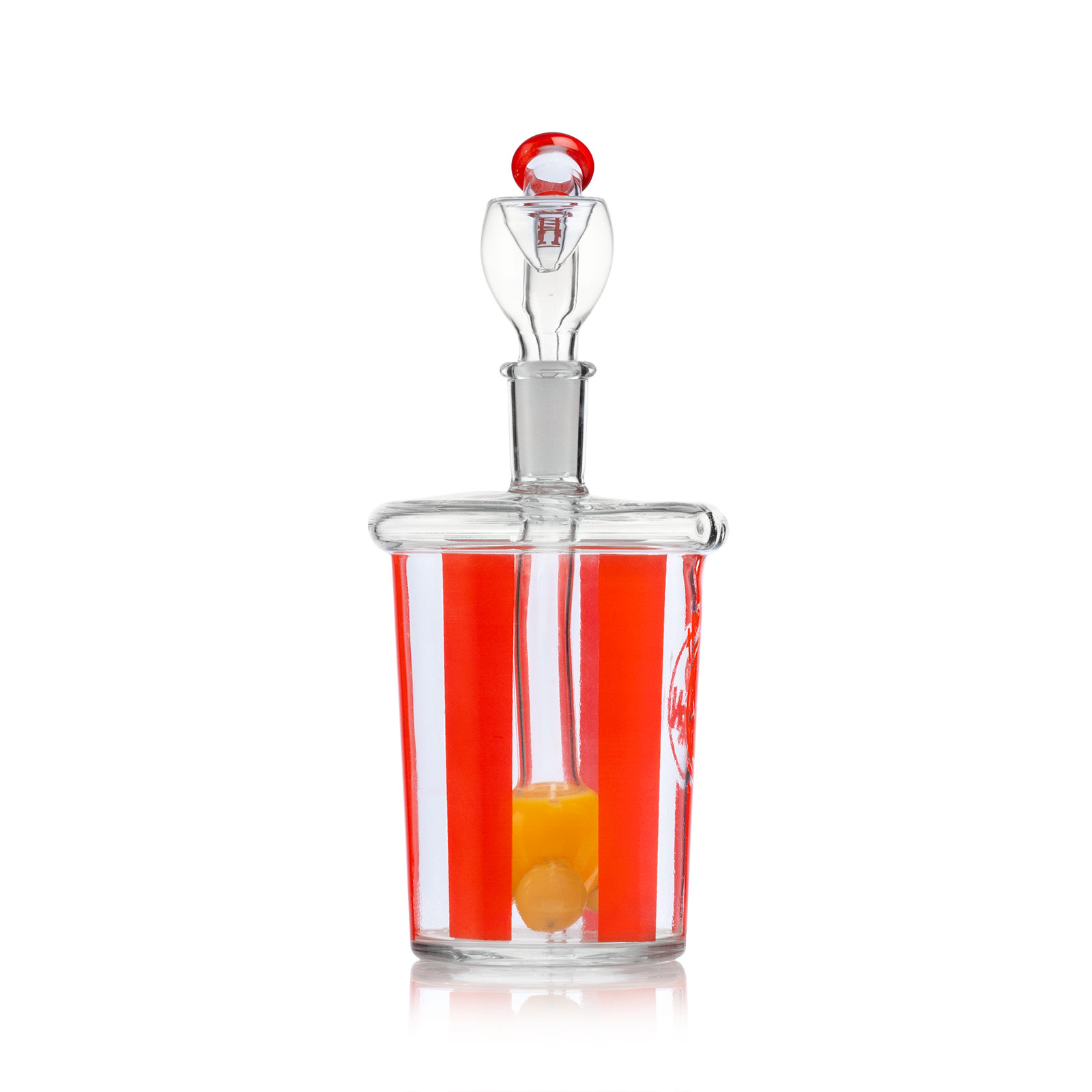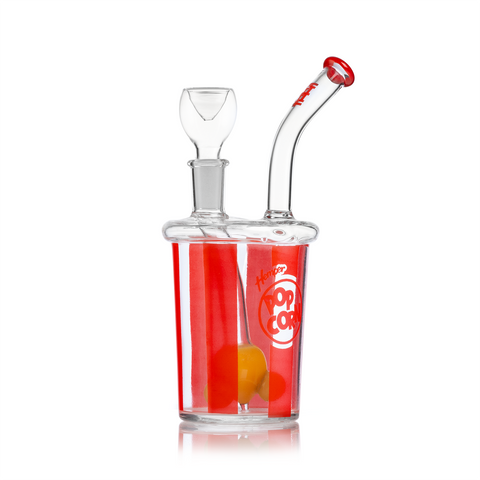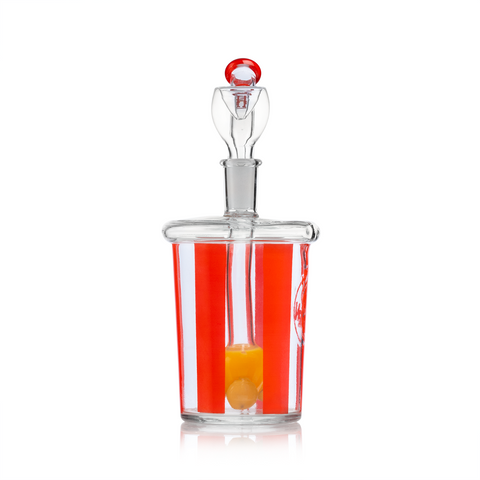 Free Shipping
Free standard shipping on orders over $40
Check out the Popcorn Bong! This water pipe looks like a bucket of popcorn, and it's the perfect way to enjoy your favorite herb alongside your favorite movies.
This unique bong is designed to look just like a classic popcorn container, complete with clear glass, red stripes, and a popcorn-shaped downstem. Not only is it super cute and fun to use, but it's also highly functional, delivering smooth, clean hits every time.
This awesome bong is sure to become a staple in your collection. Plus, it makes a great gift for any fellow herb enthusiast or movie lover. So why settle for a boring old bong when you can have the Popcorn Bucket Bong?!
SPECS:
Height: 6"
Diameter: 3"
Percolator: Angle stem Popcorn perc
Thickness: 3 mm

What's Included: 
(1) 14mm Male Joint Flower Bowl