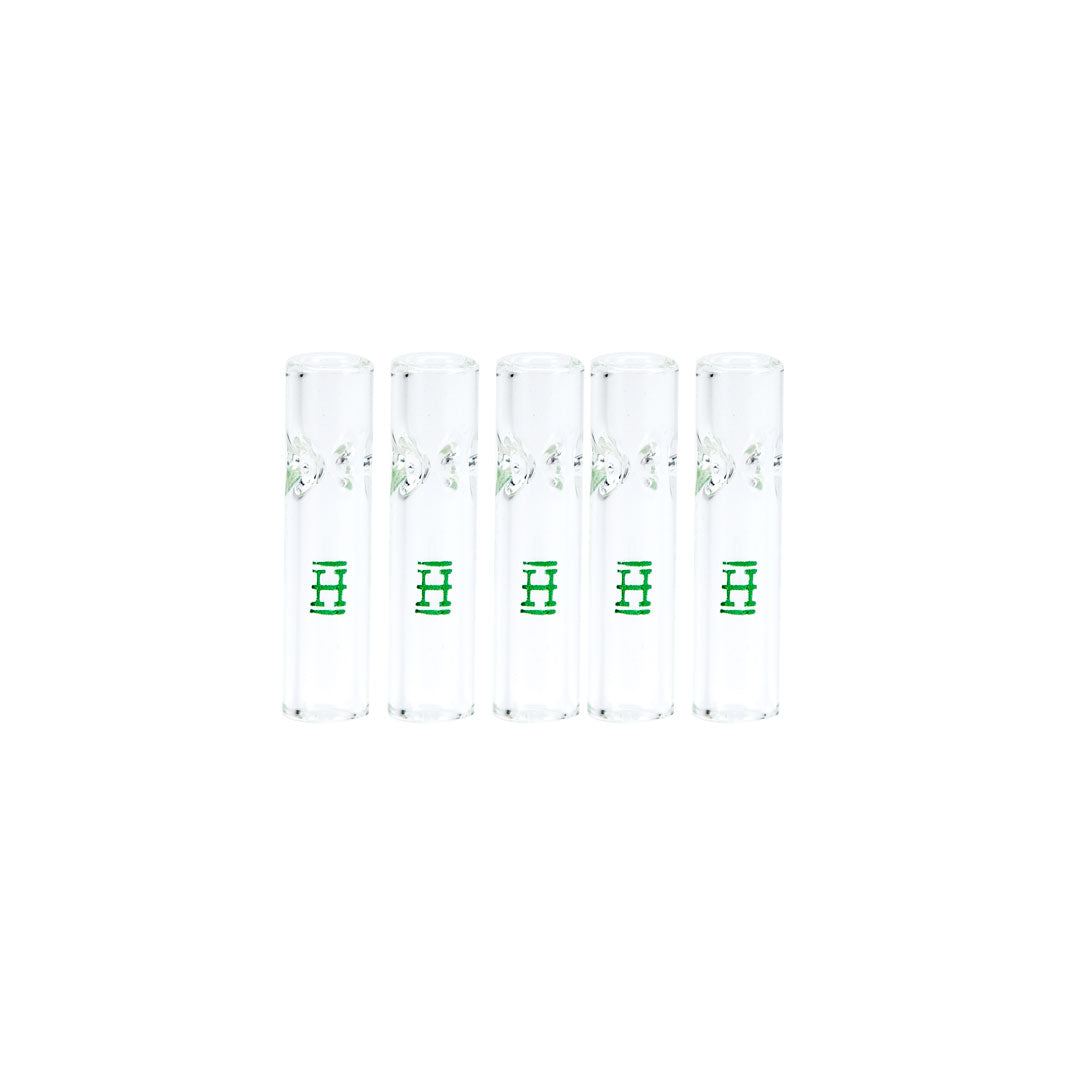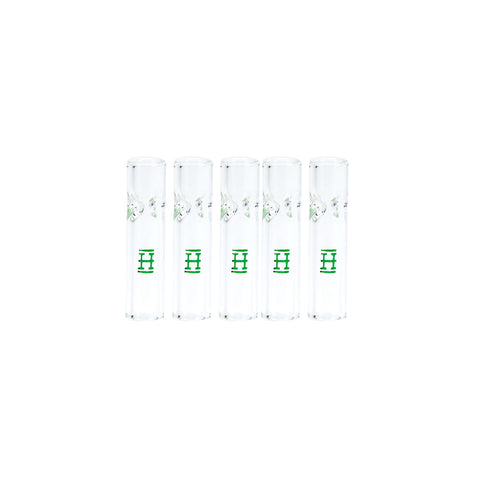 Hemper Glass Filter Tips 5-Pack
Free Shipping
Free standard shipping on orders over $40
This 5-pack of Glass Filter Tips provides THE perfect substitute for paper rolling tips!  Glass tips are reusable and provide a new take on a classic smoking experience. They also enhance flavor and let you smoke all the way down to the end without risk of burning your mouth or smoking a paper filter!
Rather than using a new paper tip each time you want to roll up, try using one of these sustainable Glass Tips instead!  And clean up is a snap - a quick soak in rubbing alcohol leaves these tips good as new.
5 HEMPER glass tips are included.