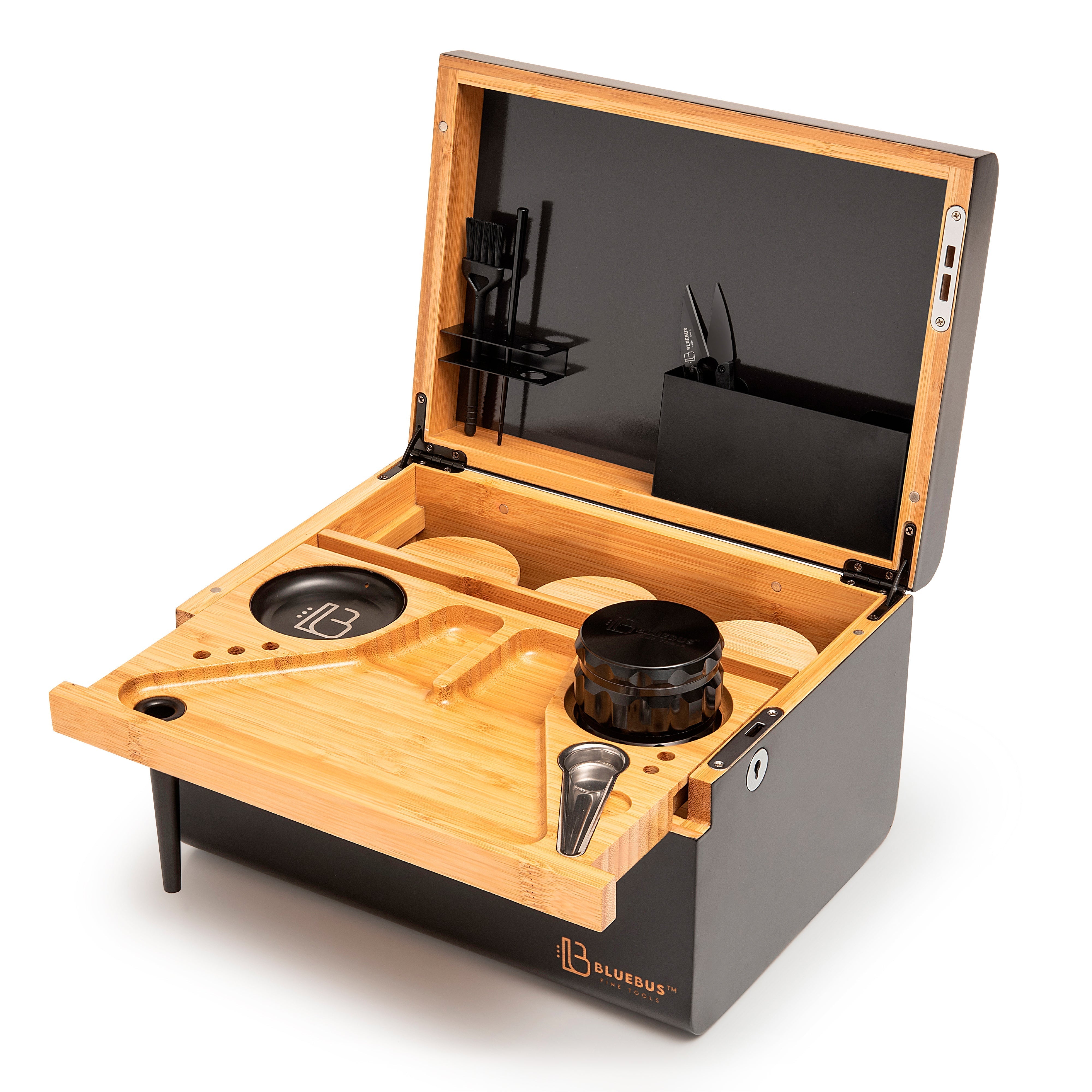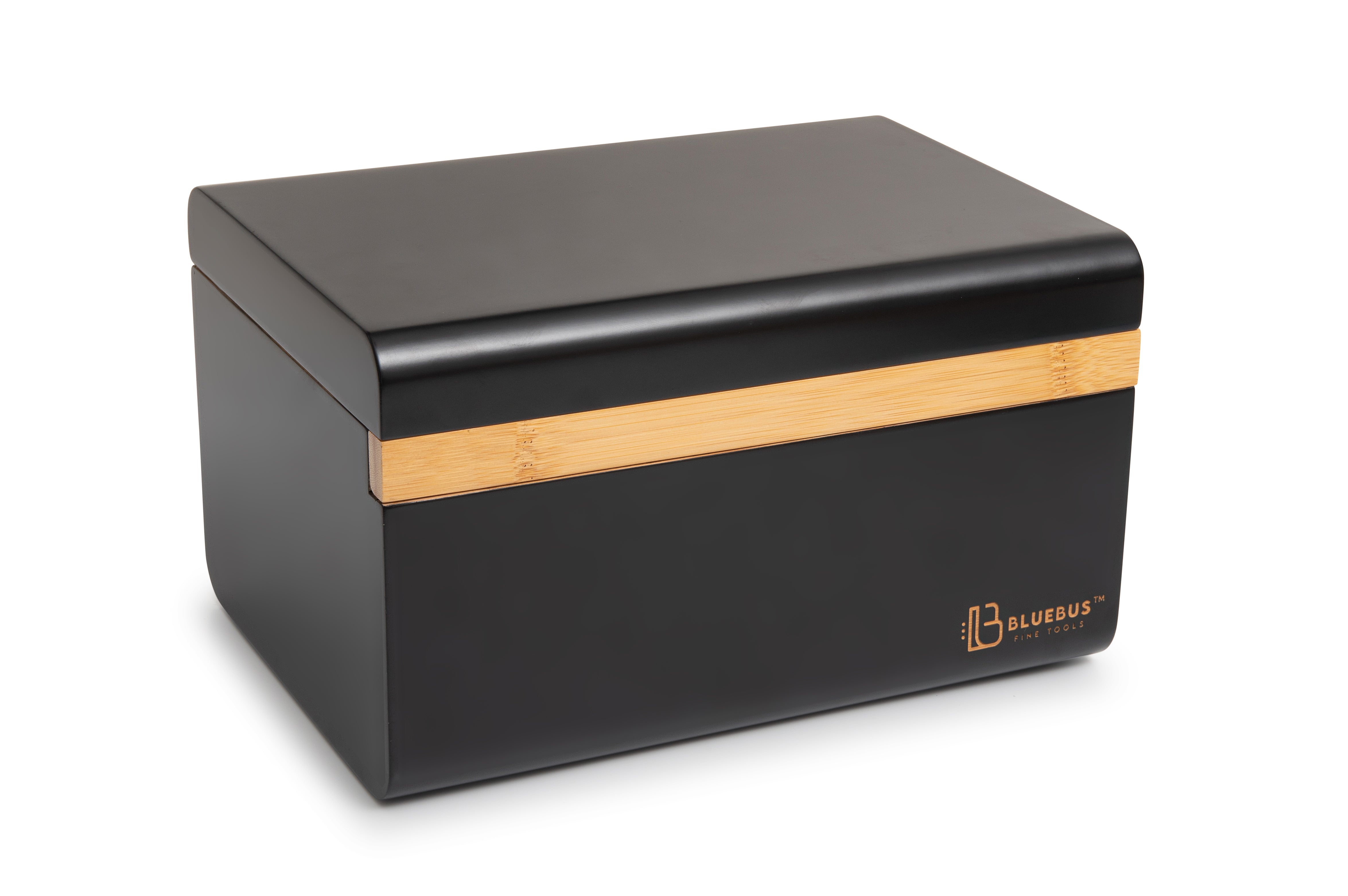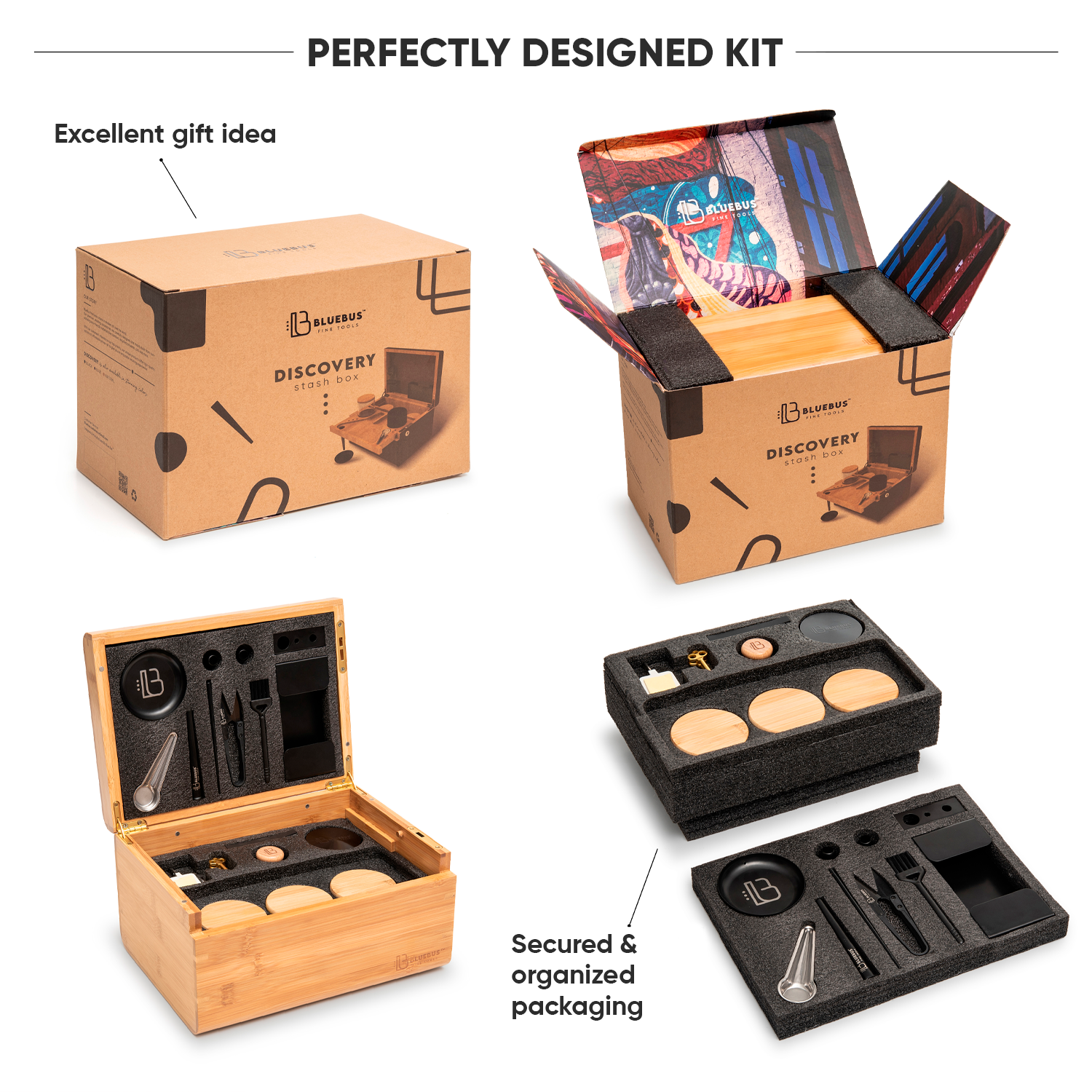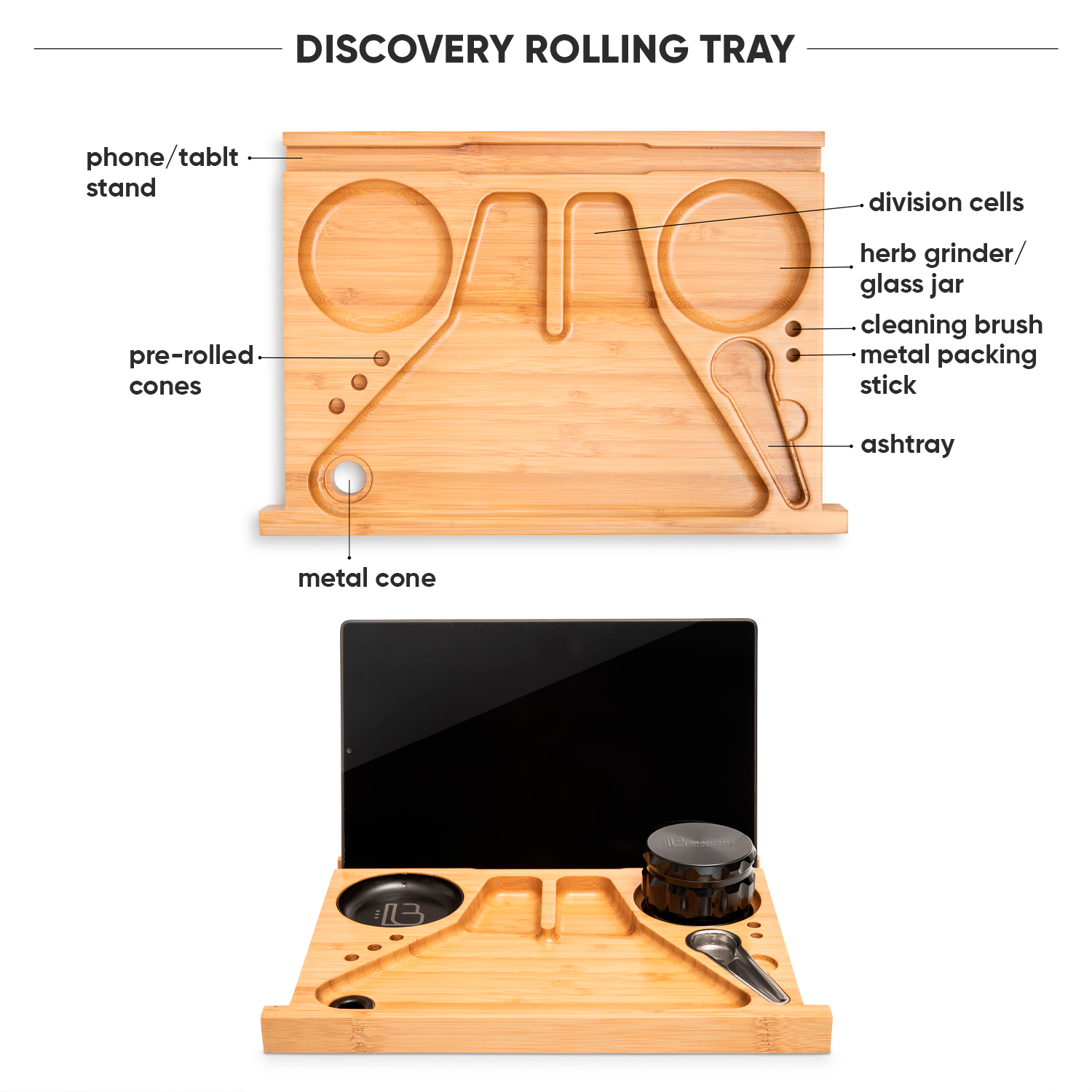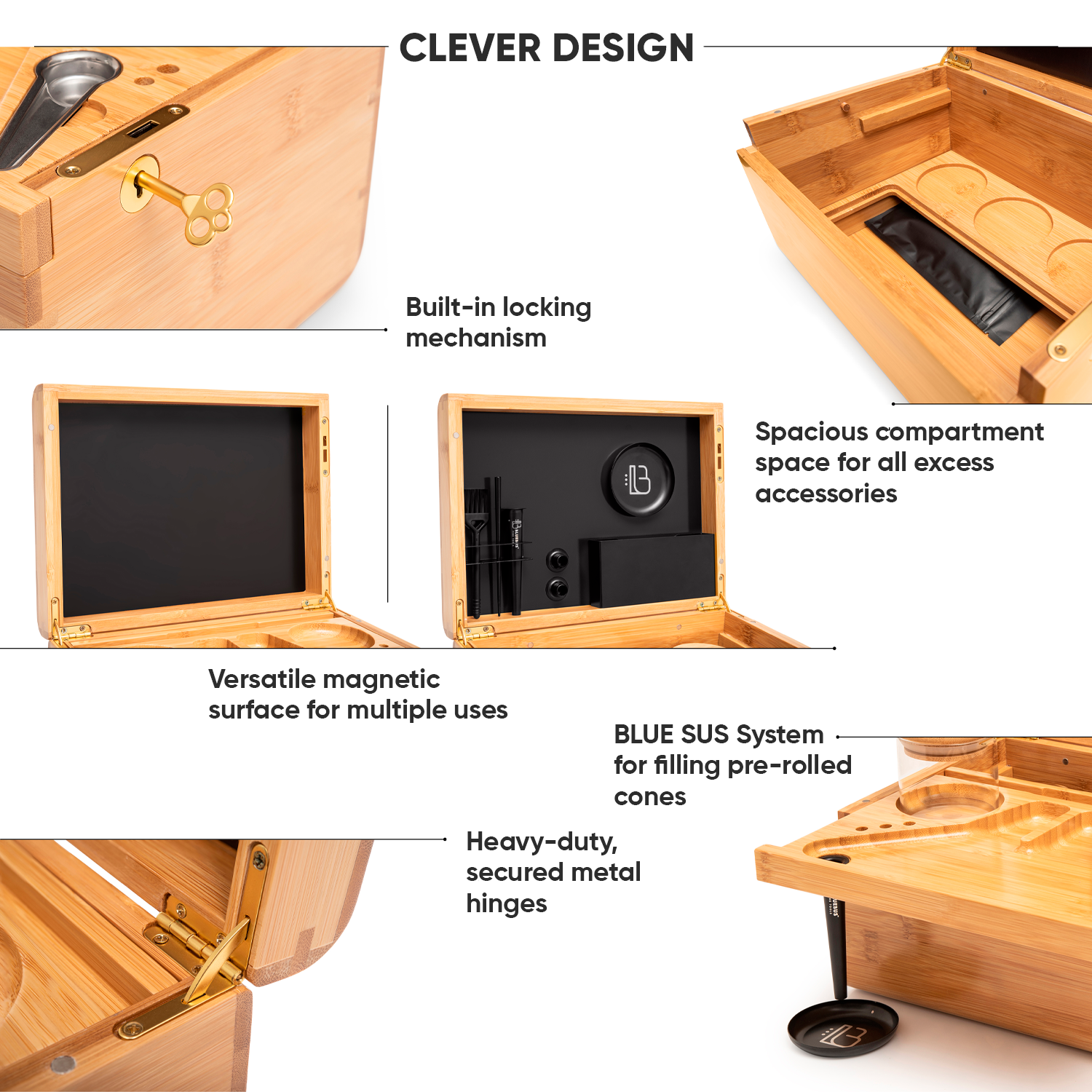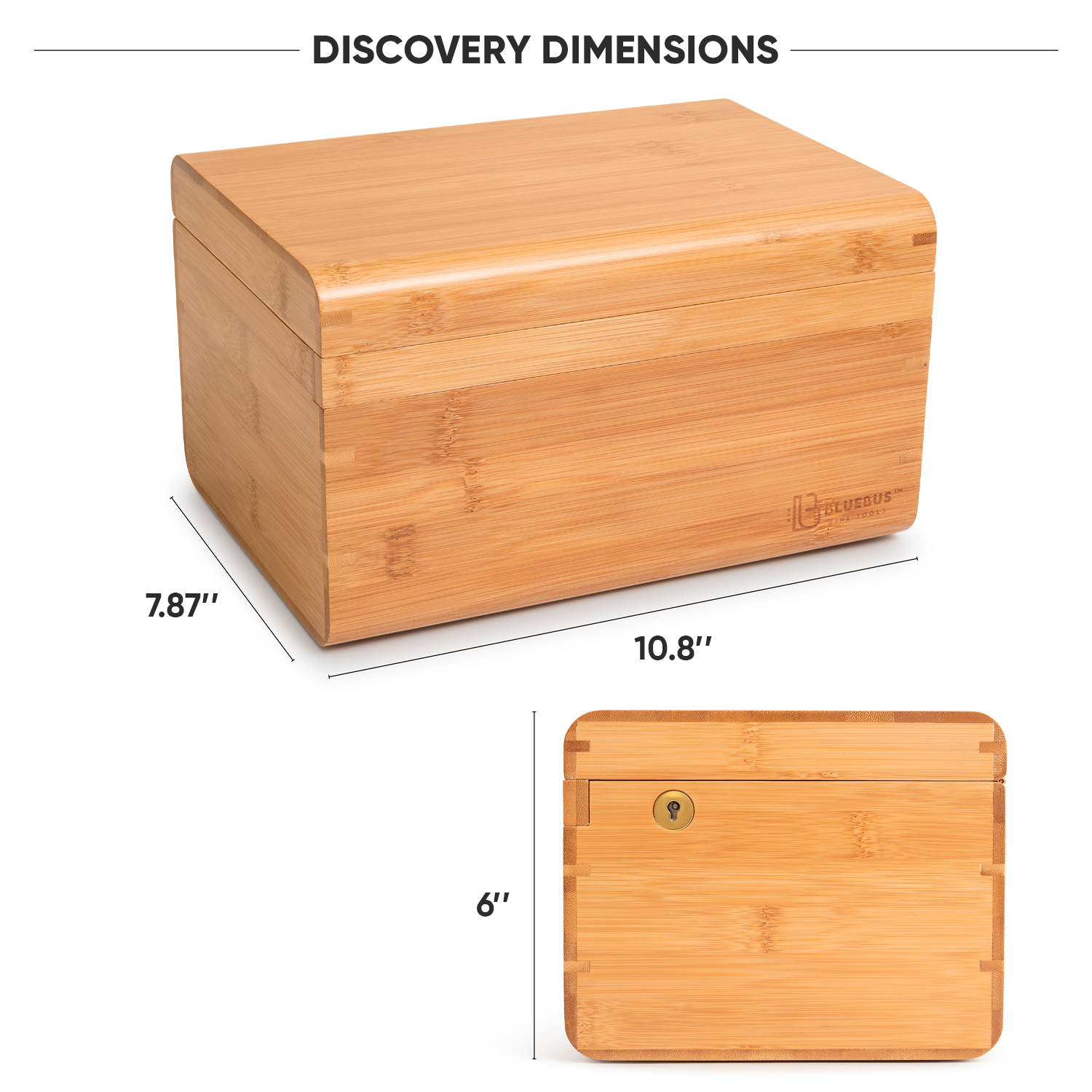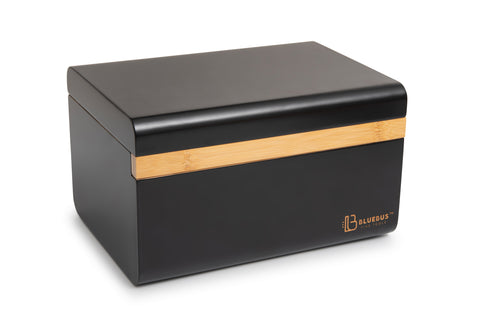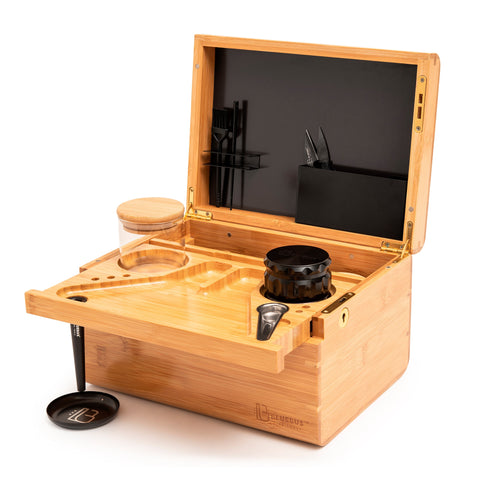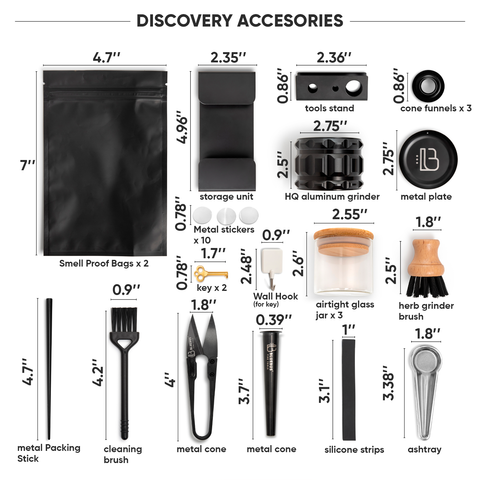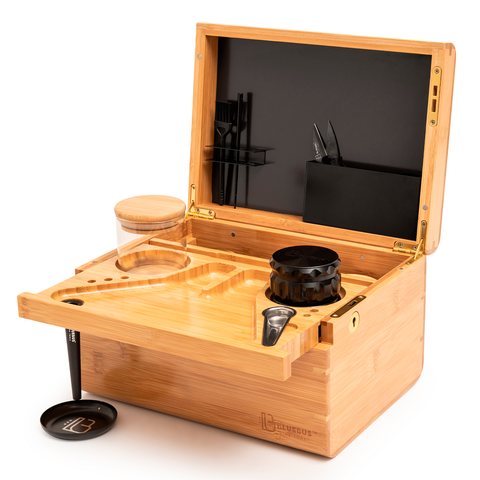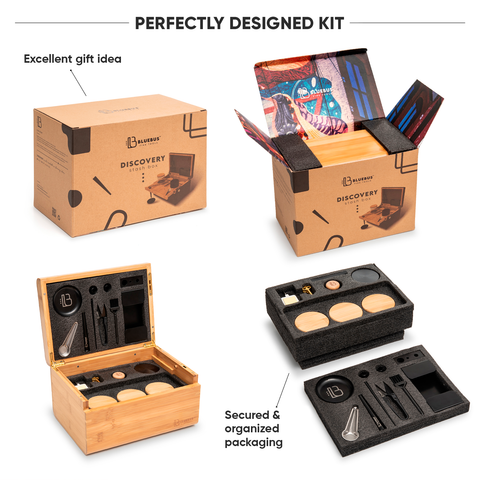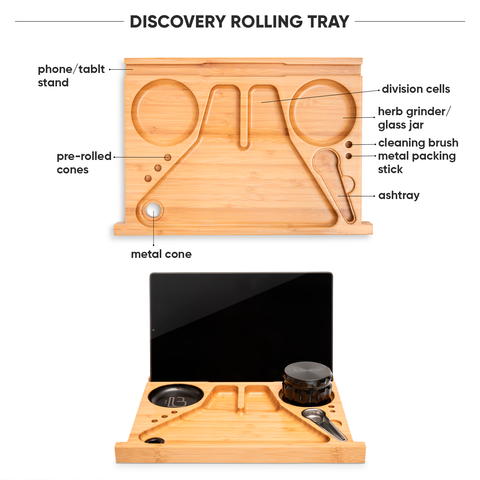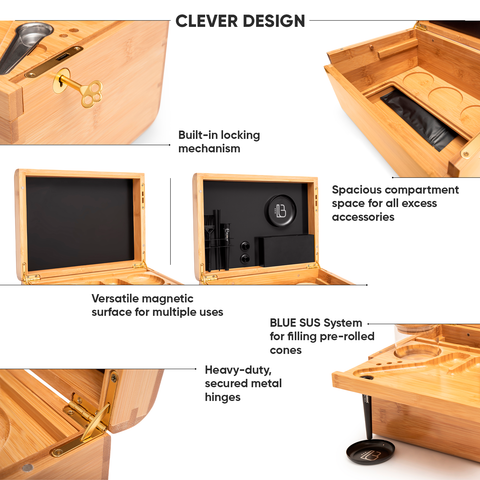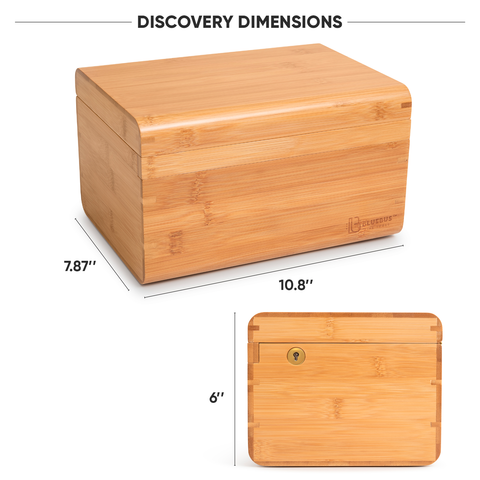 Free Shipping
Free standard shipping on orders over $40
Crafted from sustainable bamboo, the Discovery Storage Box from Blue Bus Fine Tools comes with all the items you need for the best smoke sessions. Whether you're a beginner or a seasoned user, you'll find a lot to love in this high-end stash box that's absolutely loaded with amazing tools and cool extras.
The Discovery has a portable rolling tray, spacious compartments, a magnetic board, odor-proof jars, and all the essentials for the ultimate smoking experience, plus more.
The Discovery is constructed with with separate sections for your most important accessories. And the movable tray can be removed & used on its own so you can roll without bringing the entire box.
The inside of the box's lid has built-in magnets for quick attachment of metal parts, and the included metal stickers allow you to further magnetize the lid's top to accommodate other tools.

Available in beautiful Black and Natural finishes.
This box includes:
Bamboo box
Lid with Magnetic Board
Sliding Rolling Tray
3 Smell Proof Glass Jars
Tools stand
5- inch High-Quality Aluminum Herb Grinder
Round Herb Brush
Cleaning Brush
Metal Cone (king size for pre-rolled cone filling)
Metal Cone (1 ¼ size for pre-rolled cone filling)
2 Cone Funnels (for pre-rolled cone filling)
Mini Scissors
Metal Packing Stick
10 Metal Stickers
1 Metal Plate
2 Silicone Strips (to adjust the phone/ tablet size to the tray)
2 Smell-Proof Bags (for herb storage)
2 Keys
1 Wall Hook
Compare Color
Click On Color / Pattern To Compare, Click And Drag Images To Reorder