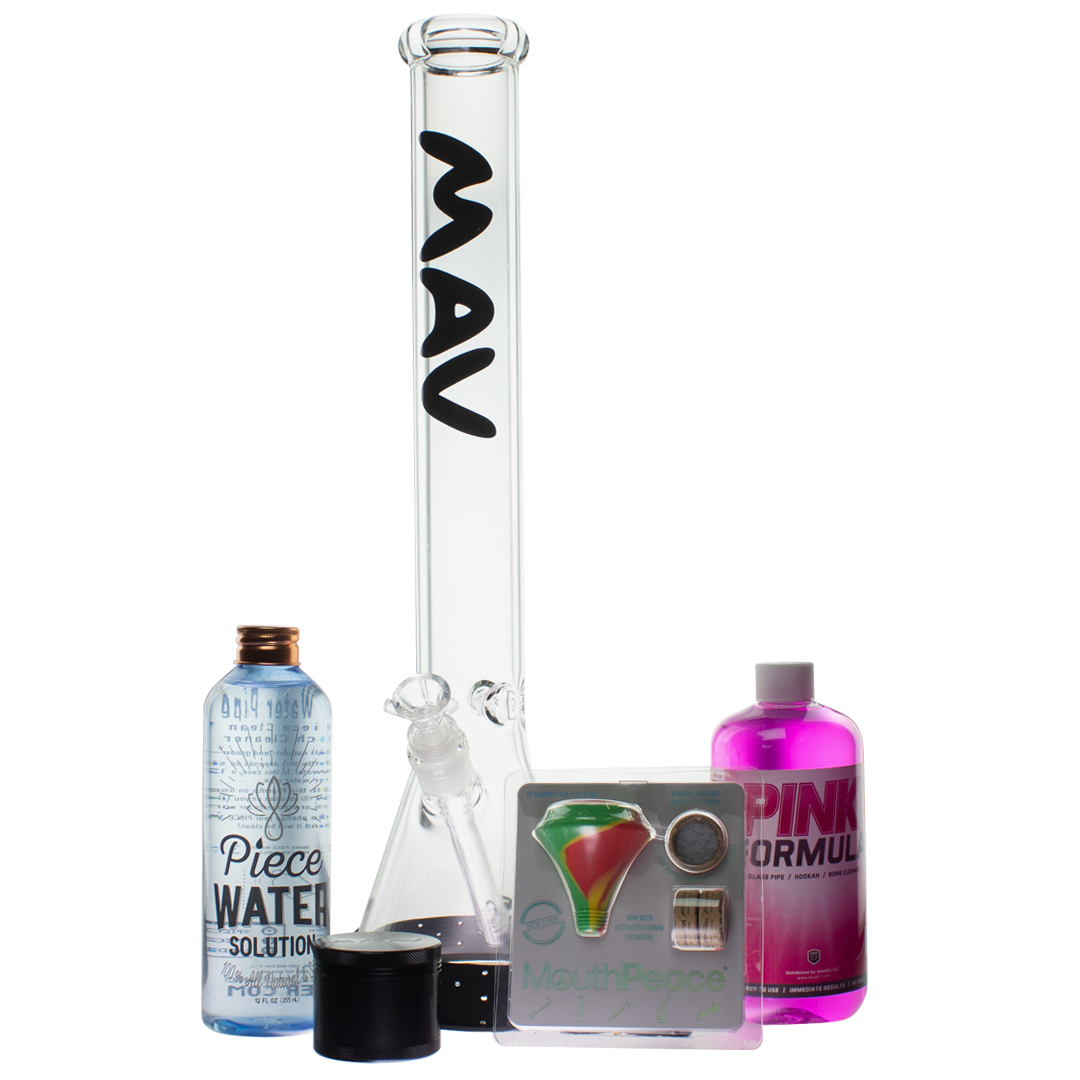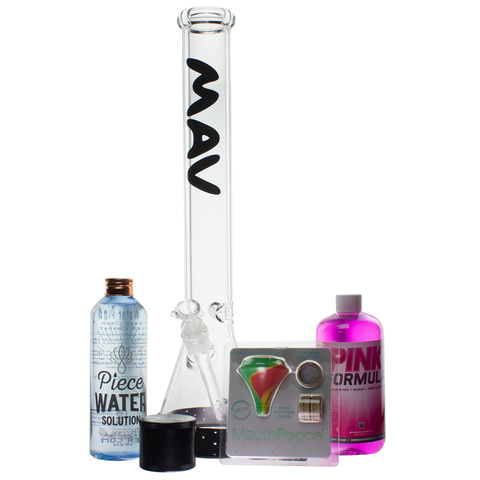 Free Shipping
Free standard shipping on orders over $40
Do you need THE PERFECT gift for your beloved flower lover? This would be the ideal gift for them, we can always appreciate a nice classic beaker and grinder set, complete with everything you need to maintain your glass as clean as the first time you got yours!
Bundle includes:
18" Classic Beaker (50/5)
Pink Formula Cleaning Solution 
Piece Water All Natural Bong Water Alternative
Mav 4-Piece Grinder 
beaker bumper 
mouth piece by mooslabs 
* Sold as a Set!
* Individual item and logo colors will vary from what is displayed in the product image.