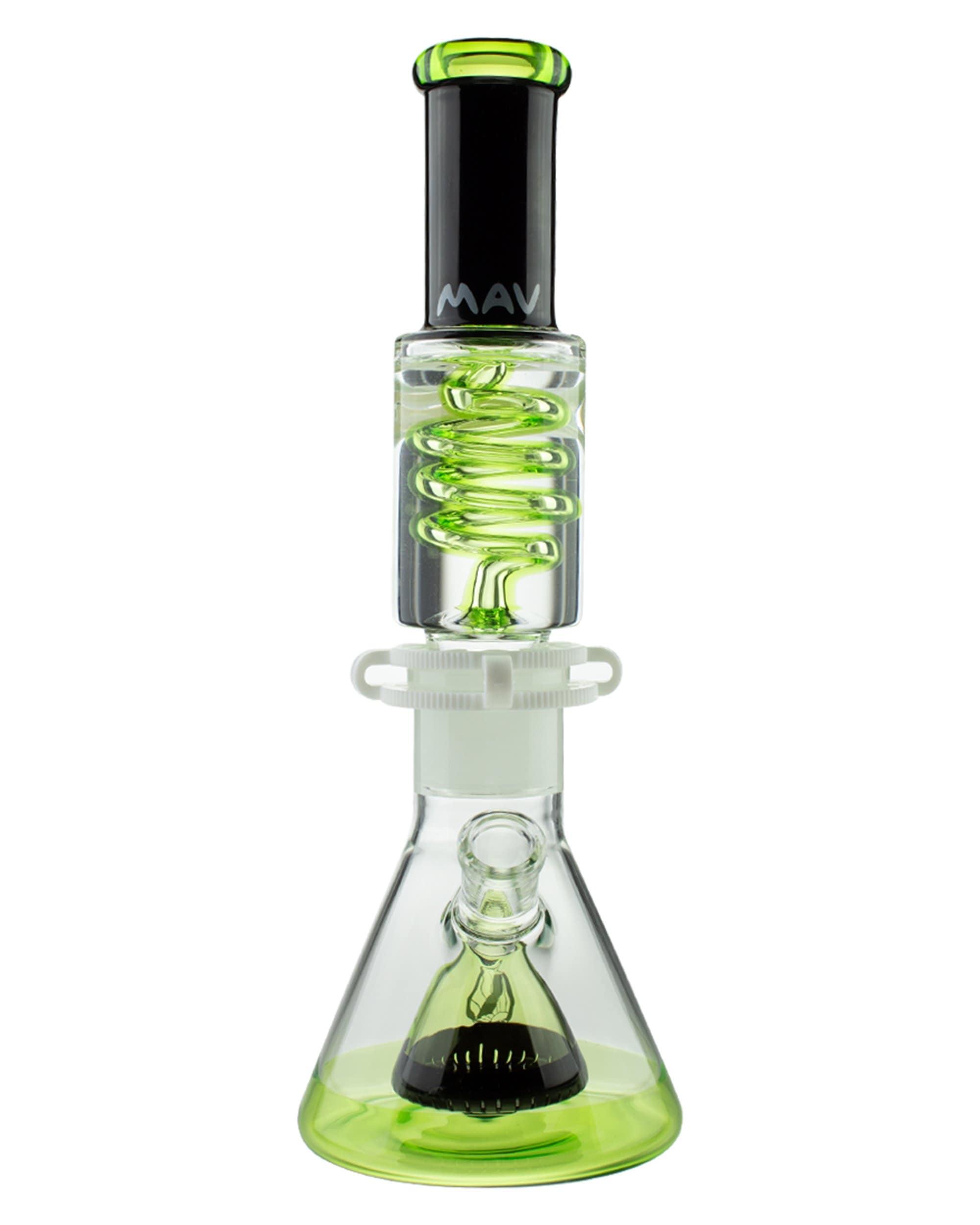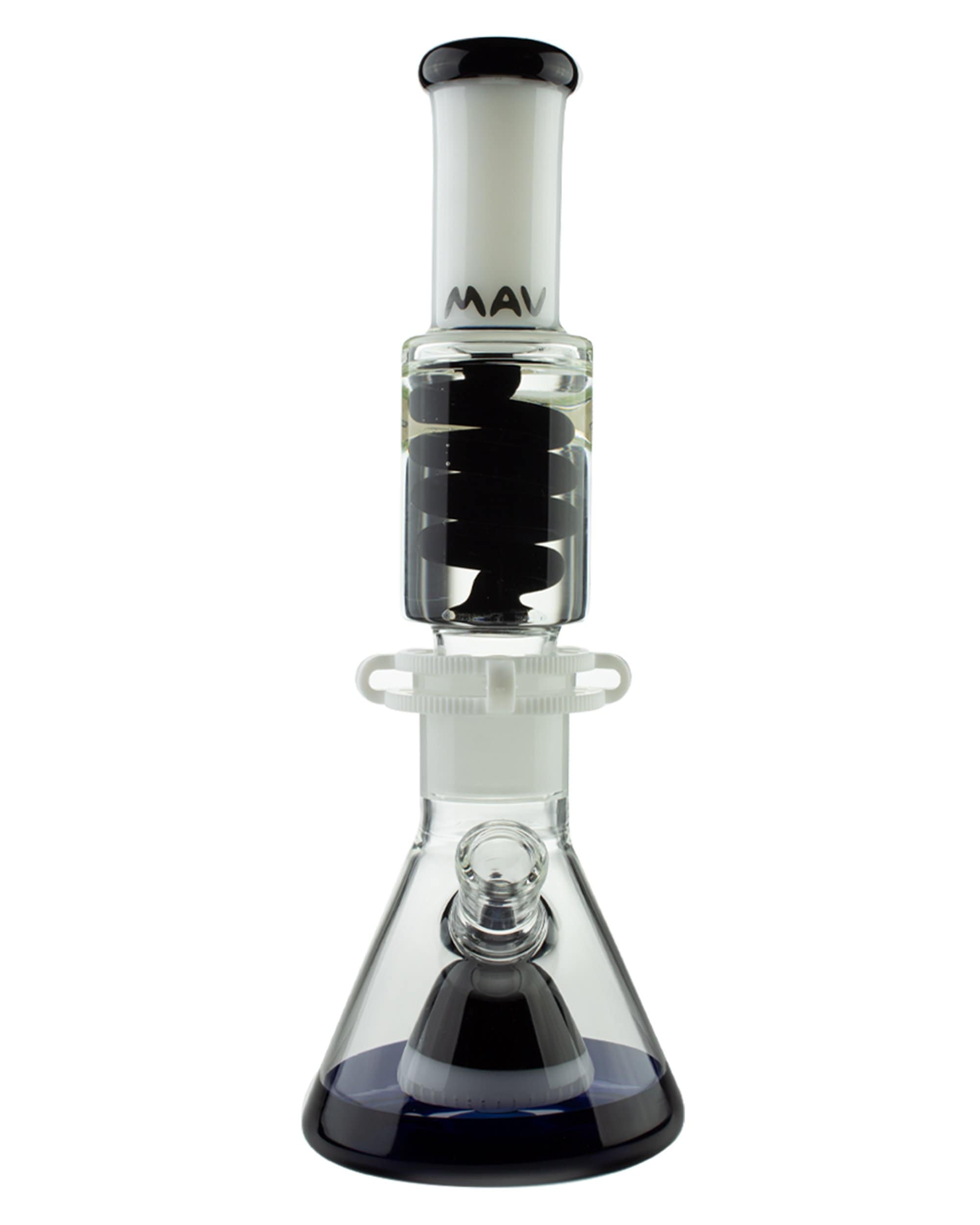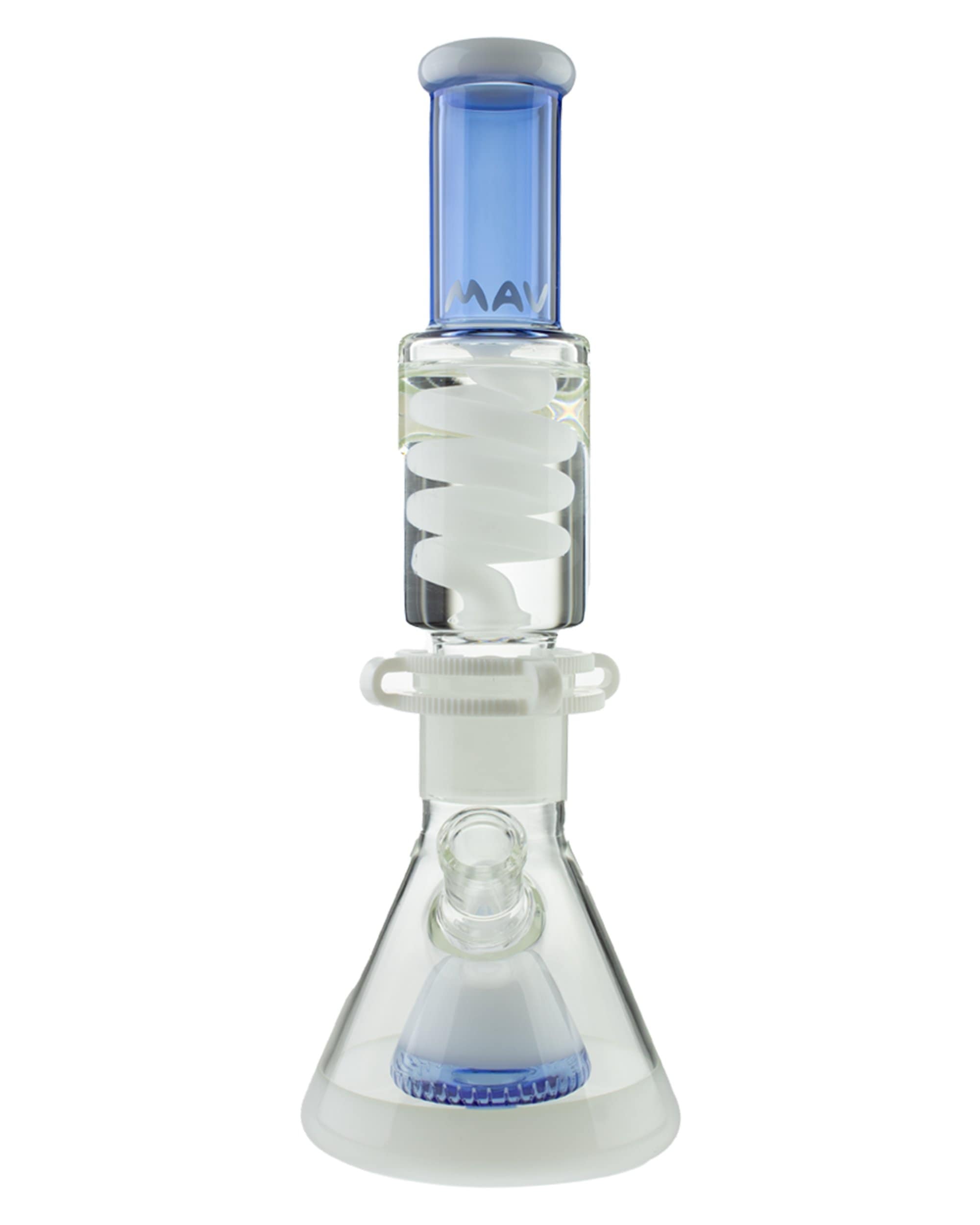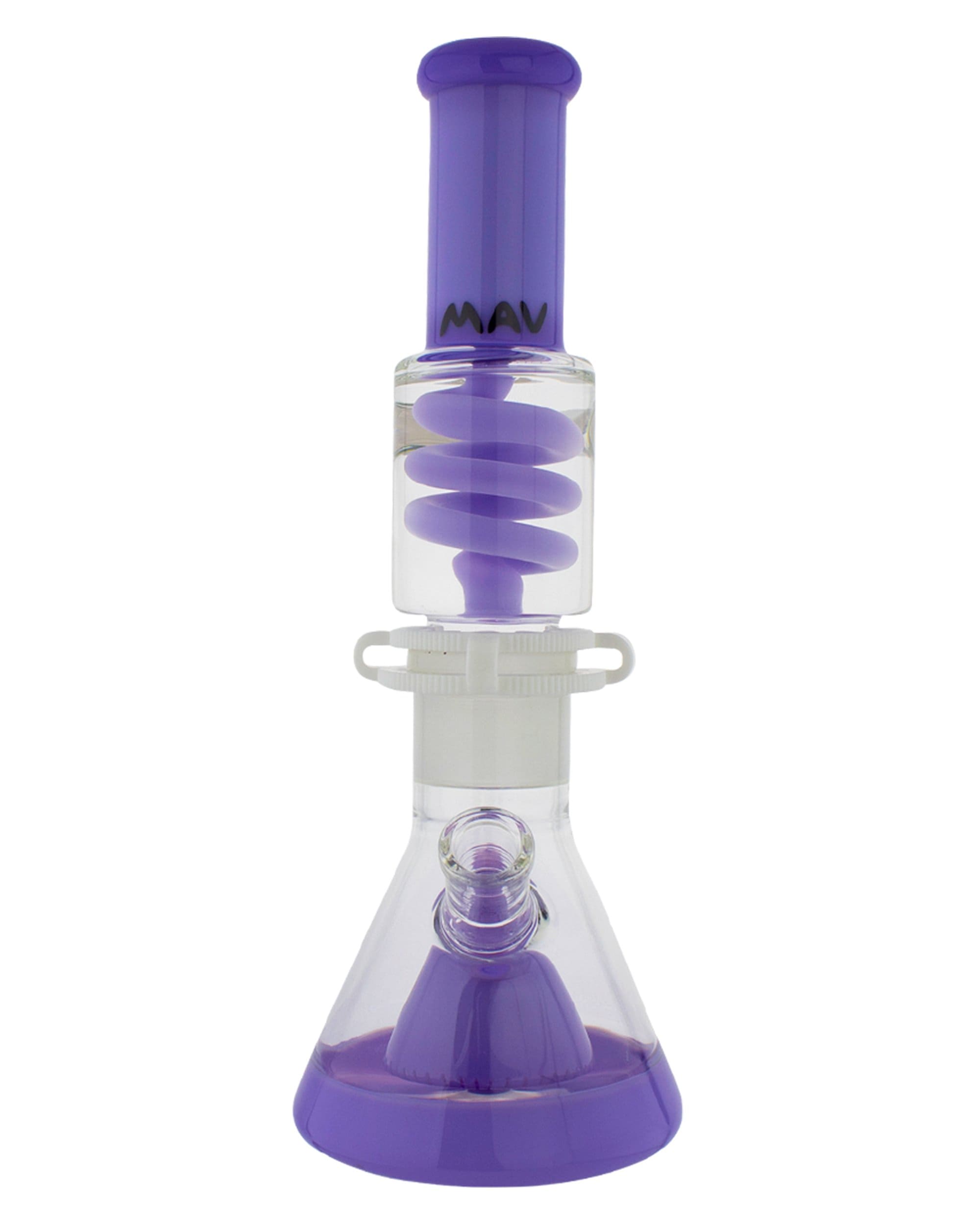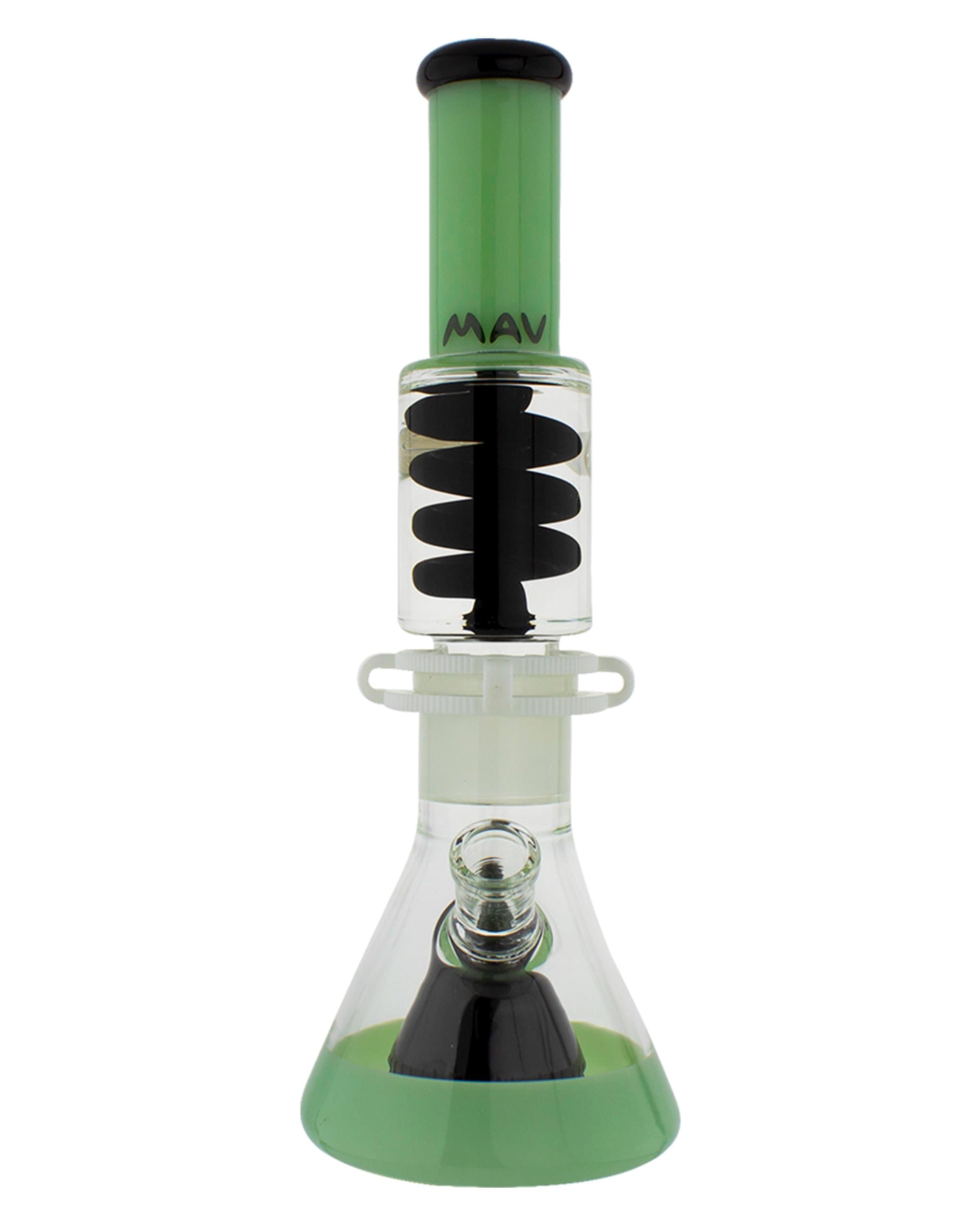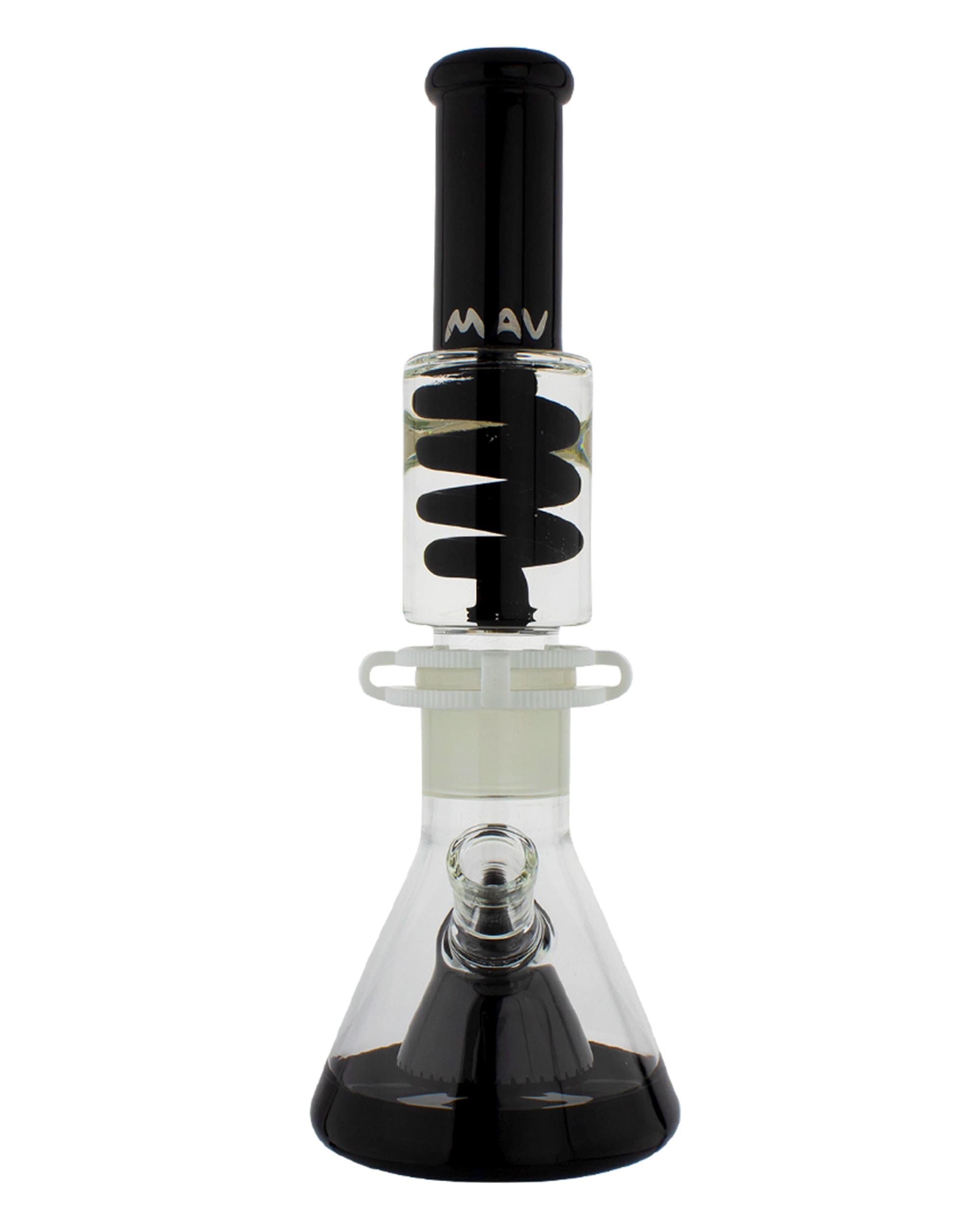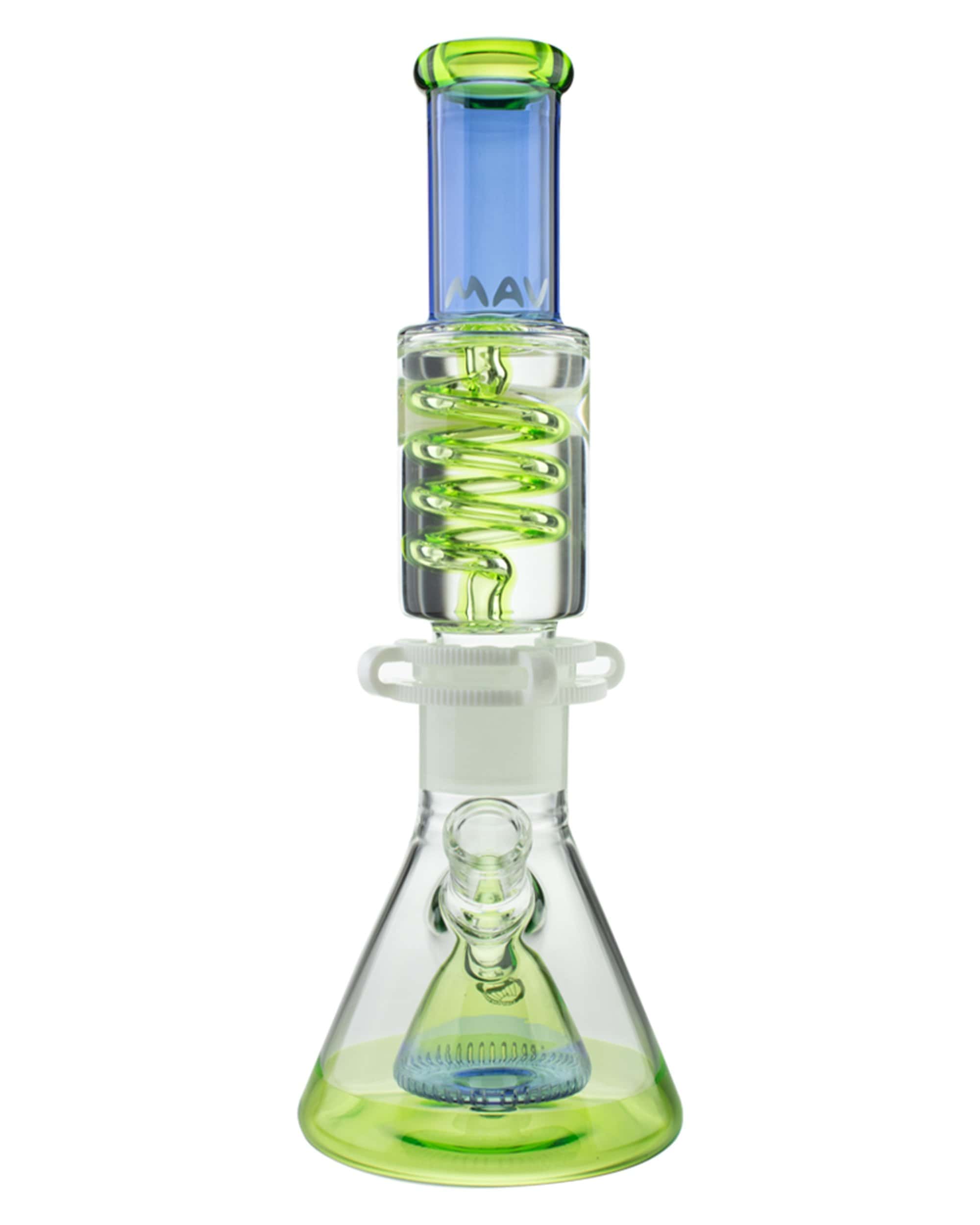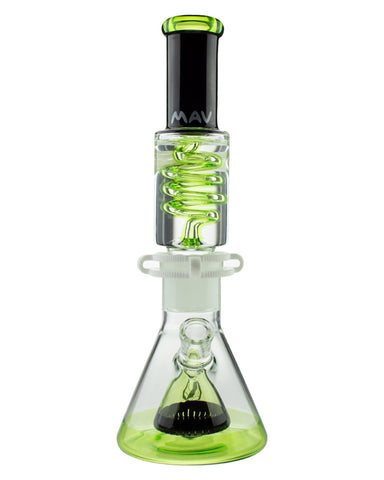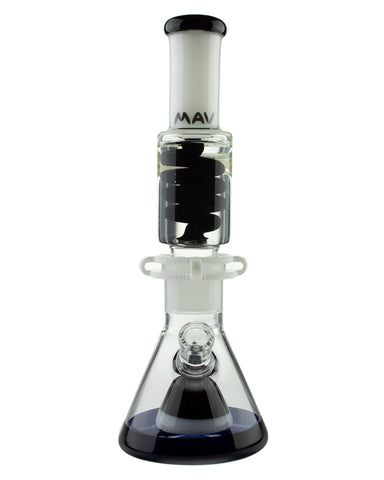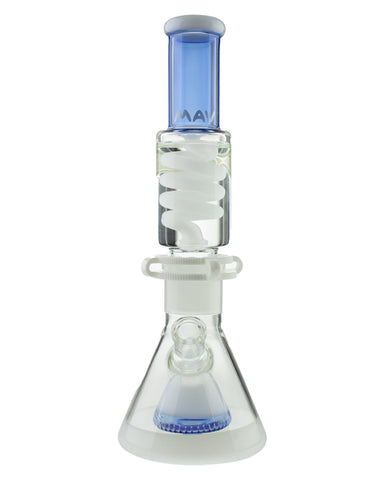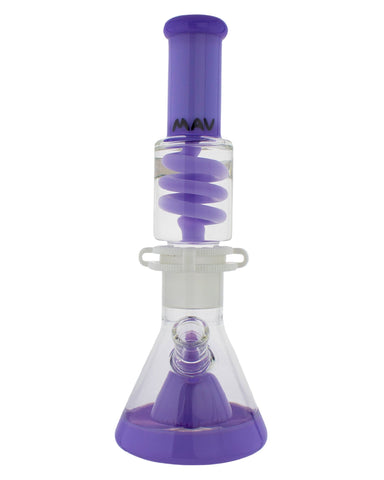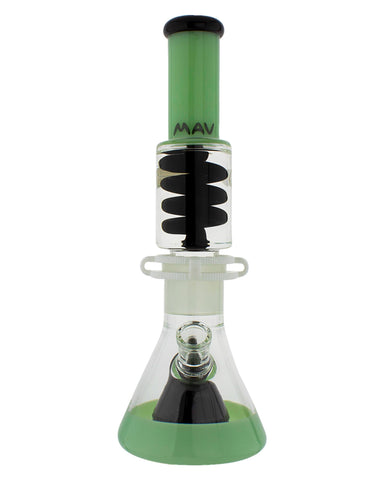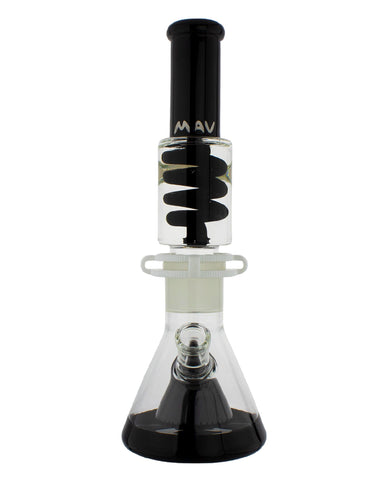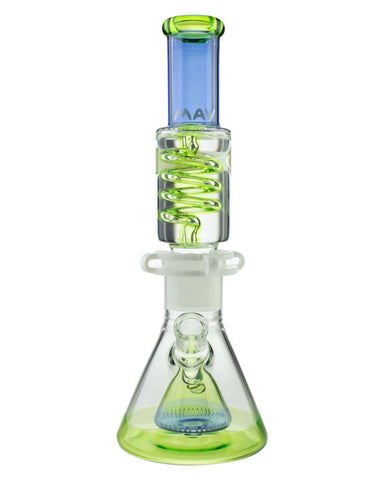 Freezable Coil Slitted Pyramid Beaker
Free Shipping
Free standard shipping on orders over $40
This very cool two piece bong from MAV Glass uses a freezable glycerin core to make clouds less harsh. The advanced design and swanky styling make this ice cold bong a must-have on your wish list.
Glycerin is a non-toxic liquid often used in food and cosmetics production. With its high melting point and gel-like consistency, gylcernin makes an ideal alternative to ice in bongs, as it gets coder and remains frozen for much longer than ice.
This beauty is for the advanced glass collector, or anyone who loves to indulge in only the best smoking experiences with their favorite flower or concentrate. The special design of the Freezable Coil Slitted Pyramid Beaker keeps your hits cool and comfy, for smoke that's less harsh on the throat for maximum enjoyment. 
A pyramid perc at the bottom base diffuses the smoke to further filter your hit to maximize enjoyment delivered from this advanced, super-cooled, water-filtered smoking device. 
Please Note: This piece is not meant to fit a stem!
Due to its advanced features, this 2 piece bong requires additional care and maintenance. MAV reccomendeds cleaning it out after every use it to keep it looking and functioning at its best.
Features:
Removable Freezable Glycerin Coil Neck
14" Tall
Beaker Base 
Slitted Pyramid percolator 
MAV logo 
Keck Clip 
19mm joint measured from bottom base ( bowl included ) 
Uniquely designed tough 3D cap 
Don't miss this dope water pipe with a freezable glycerin core from MAV Glass!
Compare Color
blue-and-ooze

white-and-blue

ooze-and-black

black

white-and-black

seafoam-and-black
Click On Color / Pattern To Compare, Click And Drag Images To Reorder