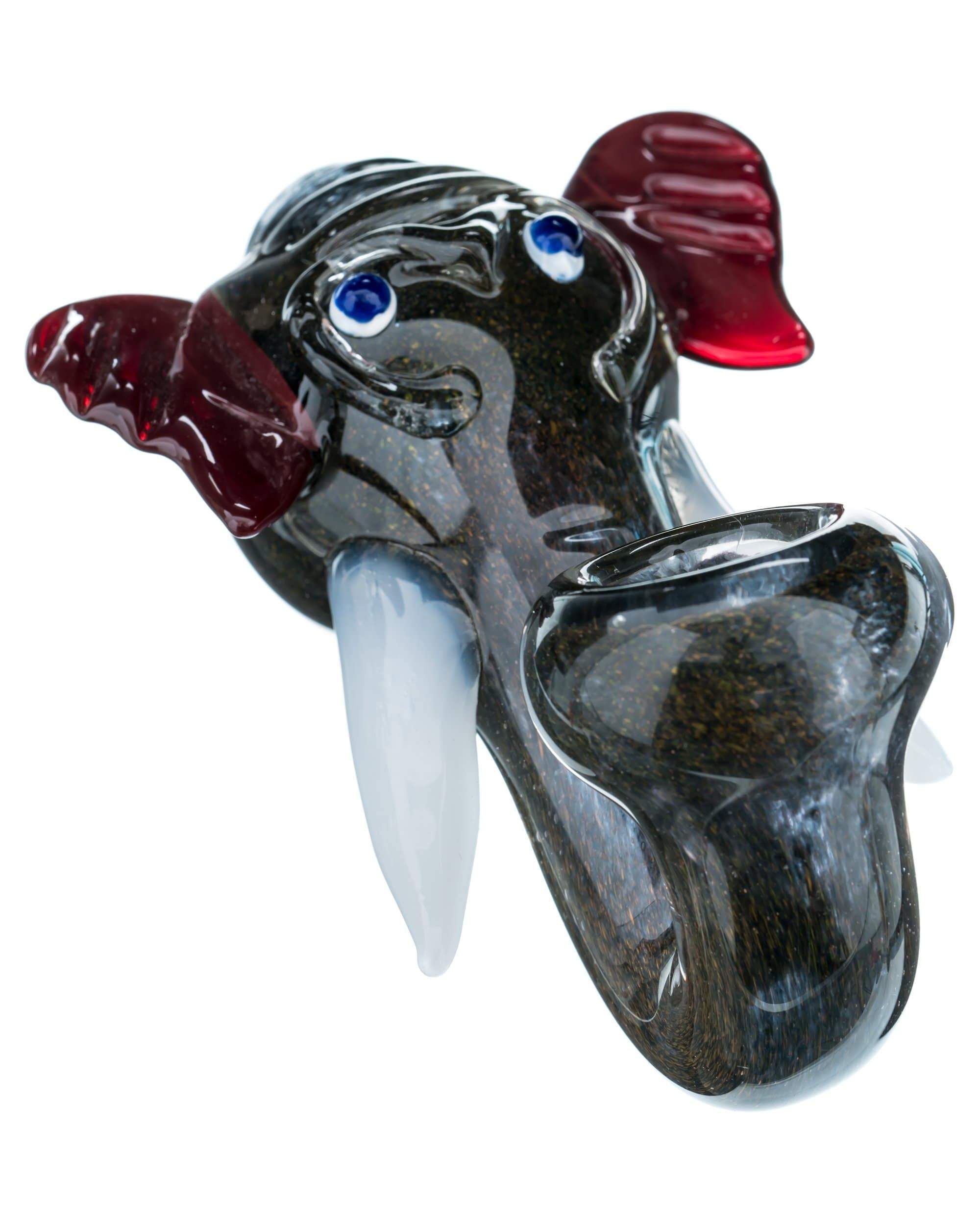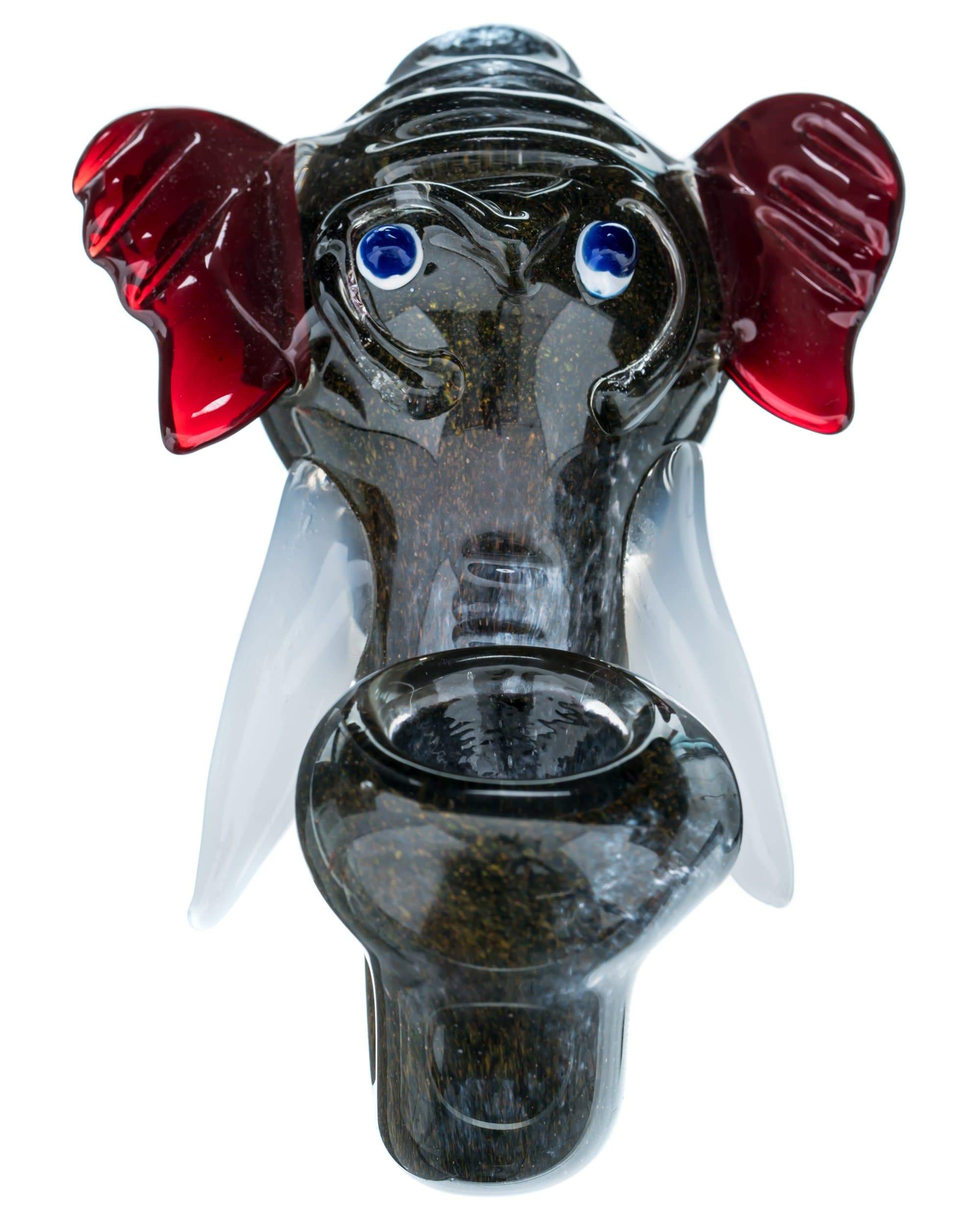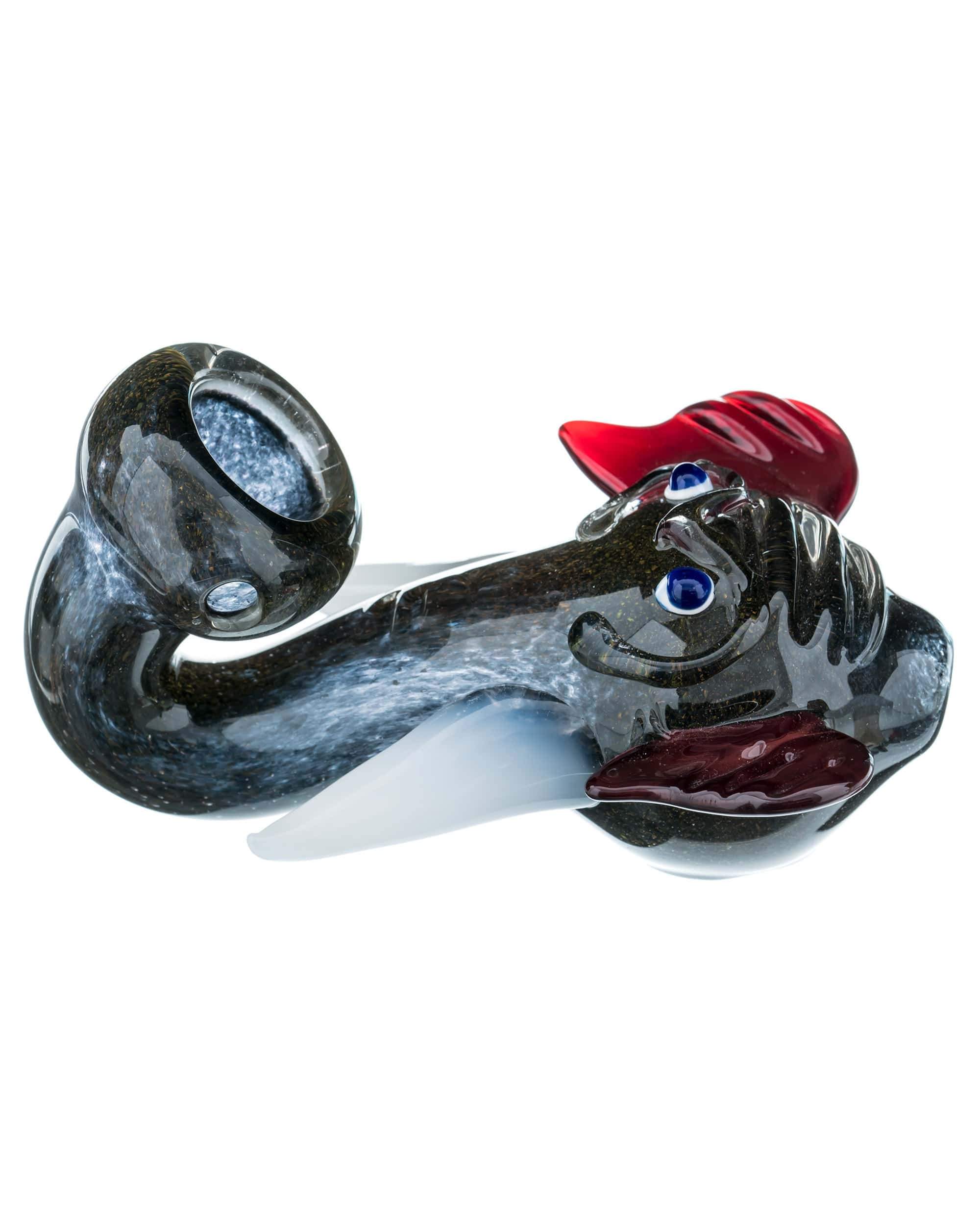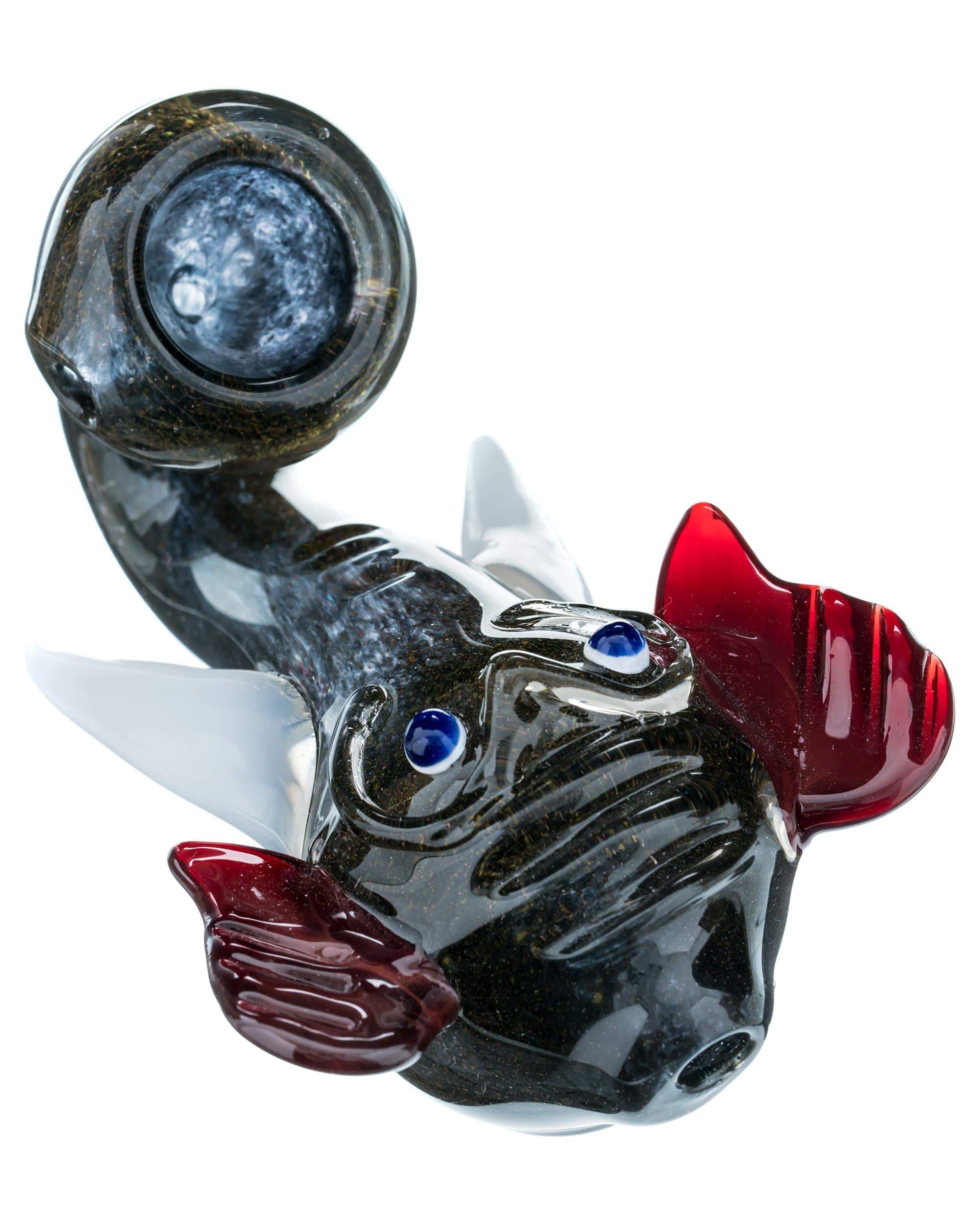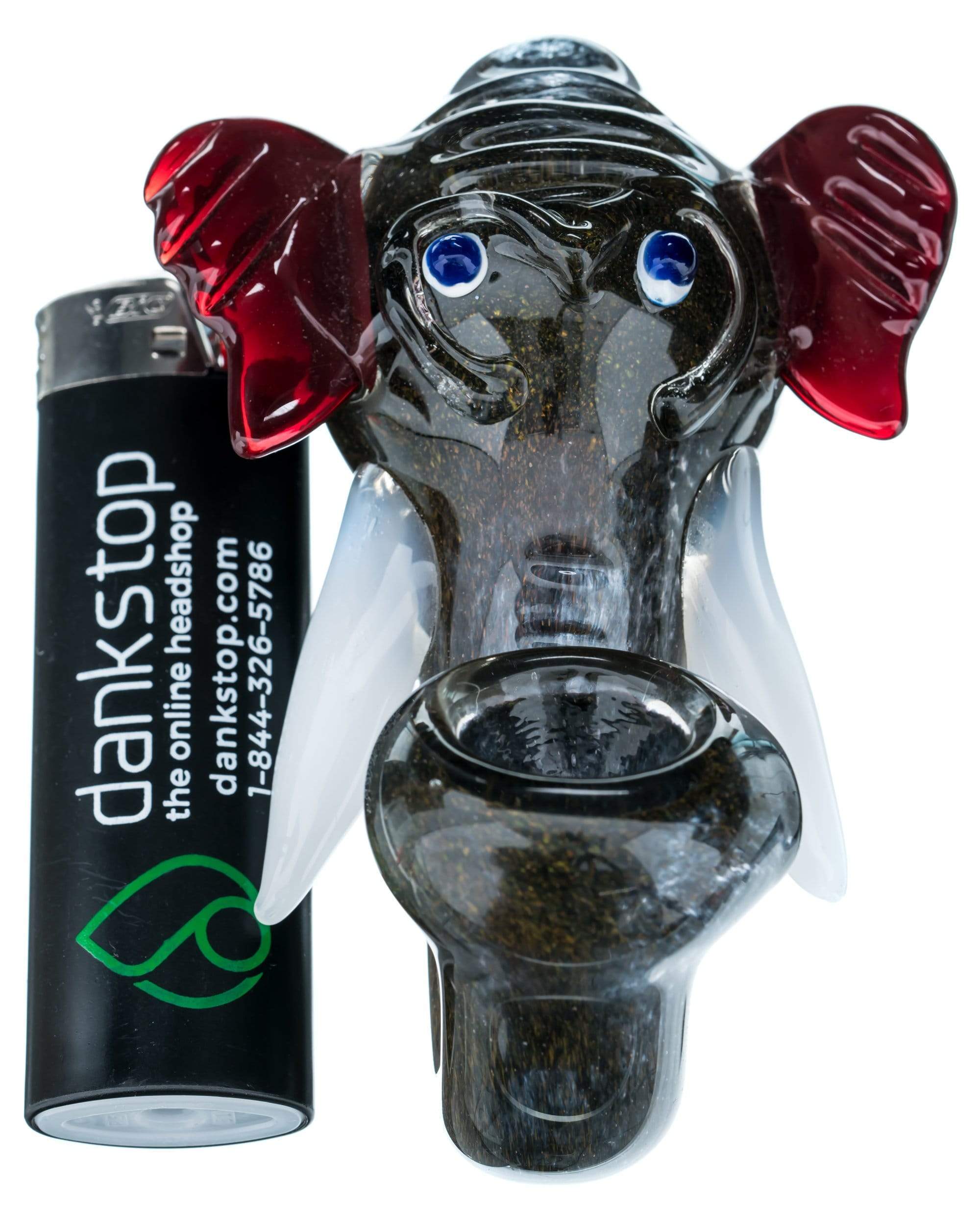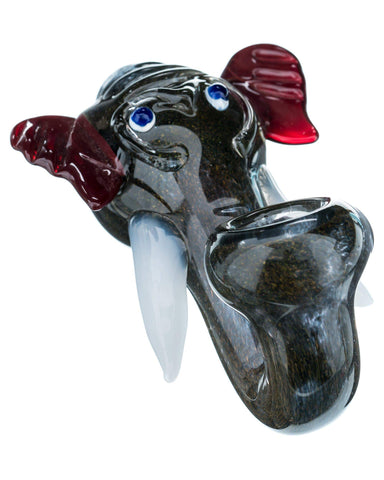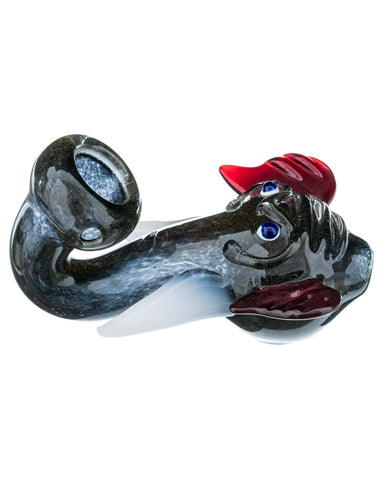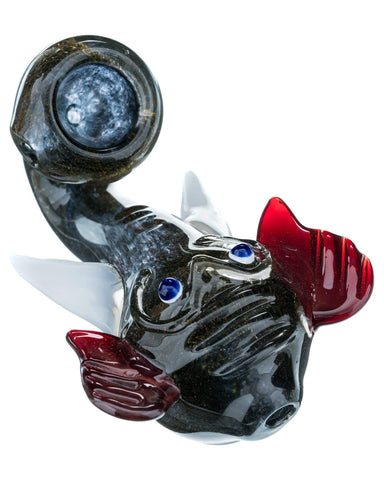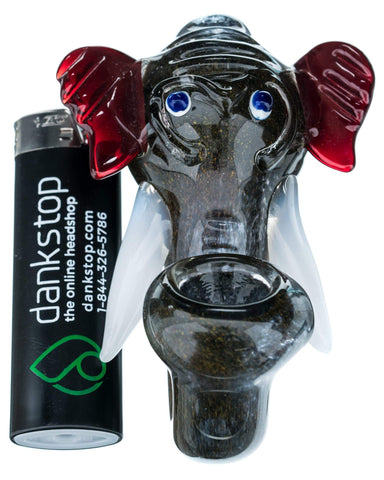 Elephant Head Sherlock Pipe
Free Shipping
Free standard shipping on orders over $40
The Elephant Head Sherlock Pipe has very detailed worked glass from end to end. There are even wrinkles on the elephant's forehead and trunk. The worked glass trunks are ivory white and the ears have a maroon tint. And don't worry about poachers coming for any of these parts, as the thick glass construction keeps them from easily snapping off.
The trunk of this Elephant Head Pipe curves down, forming the bent neck of the pipe that terminates in a deep bowl you can pack full of herb for your new elephant friend. The carb hole is also located on the side of the trunk, giving you control of the airflow. And the deep bowl holds enough dry herbs to satisfy an actual elephant (maybe not, we don't test on animals).
The base of the elephant's skull is thoughtfully shaped with a flattened design that keeps the pipe safely at rest when it's not in use. Pick one up before they go extinct!