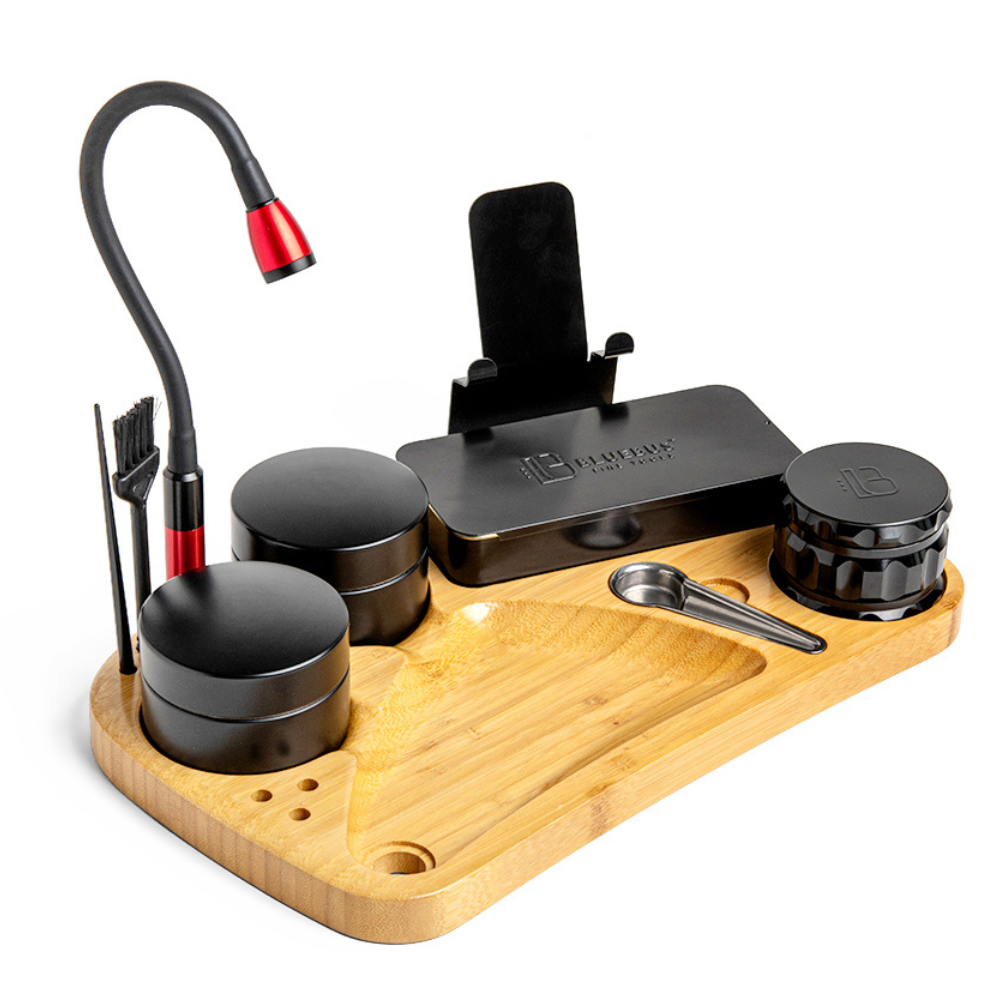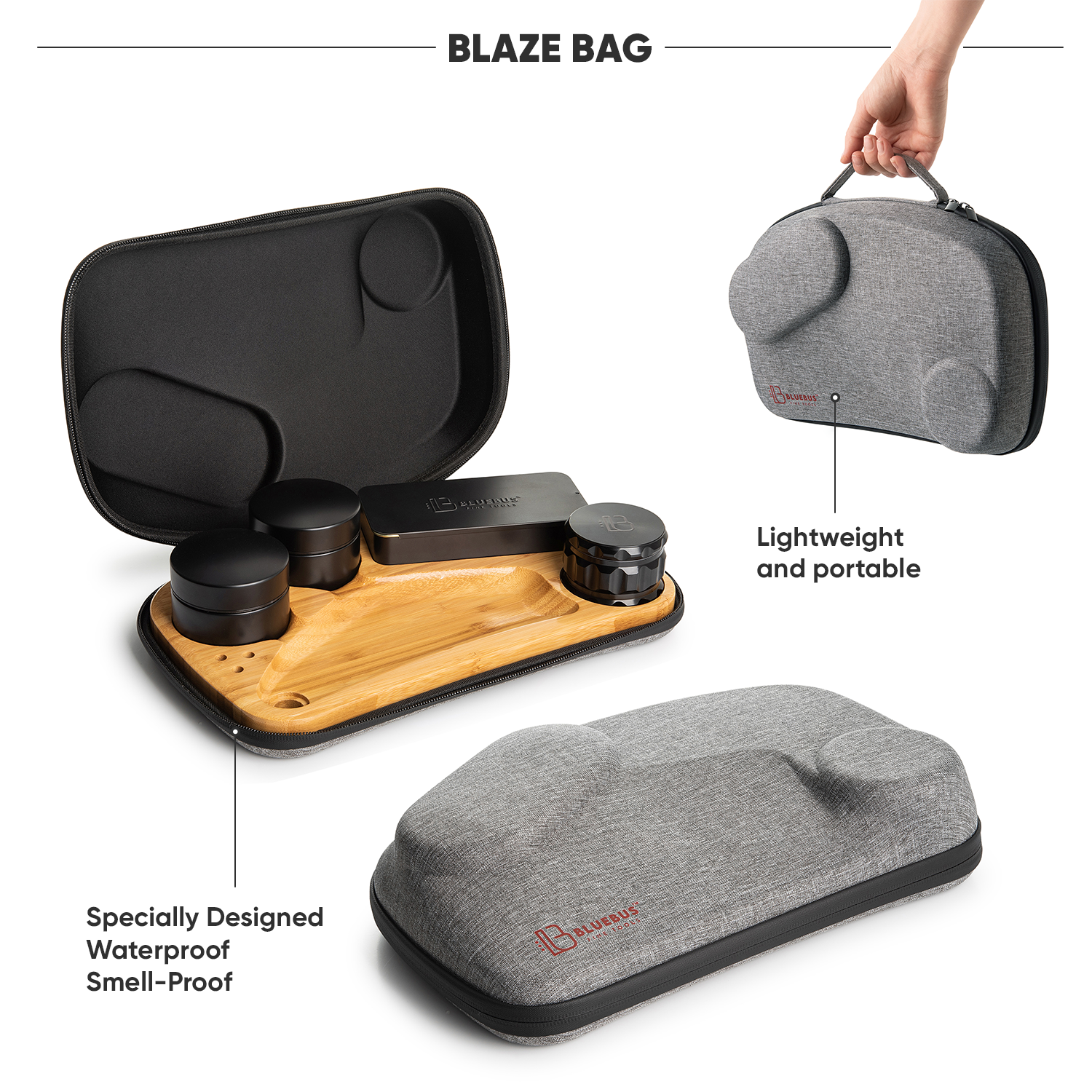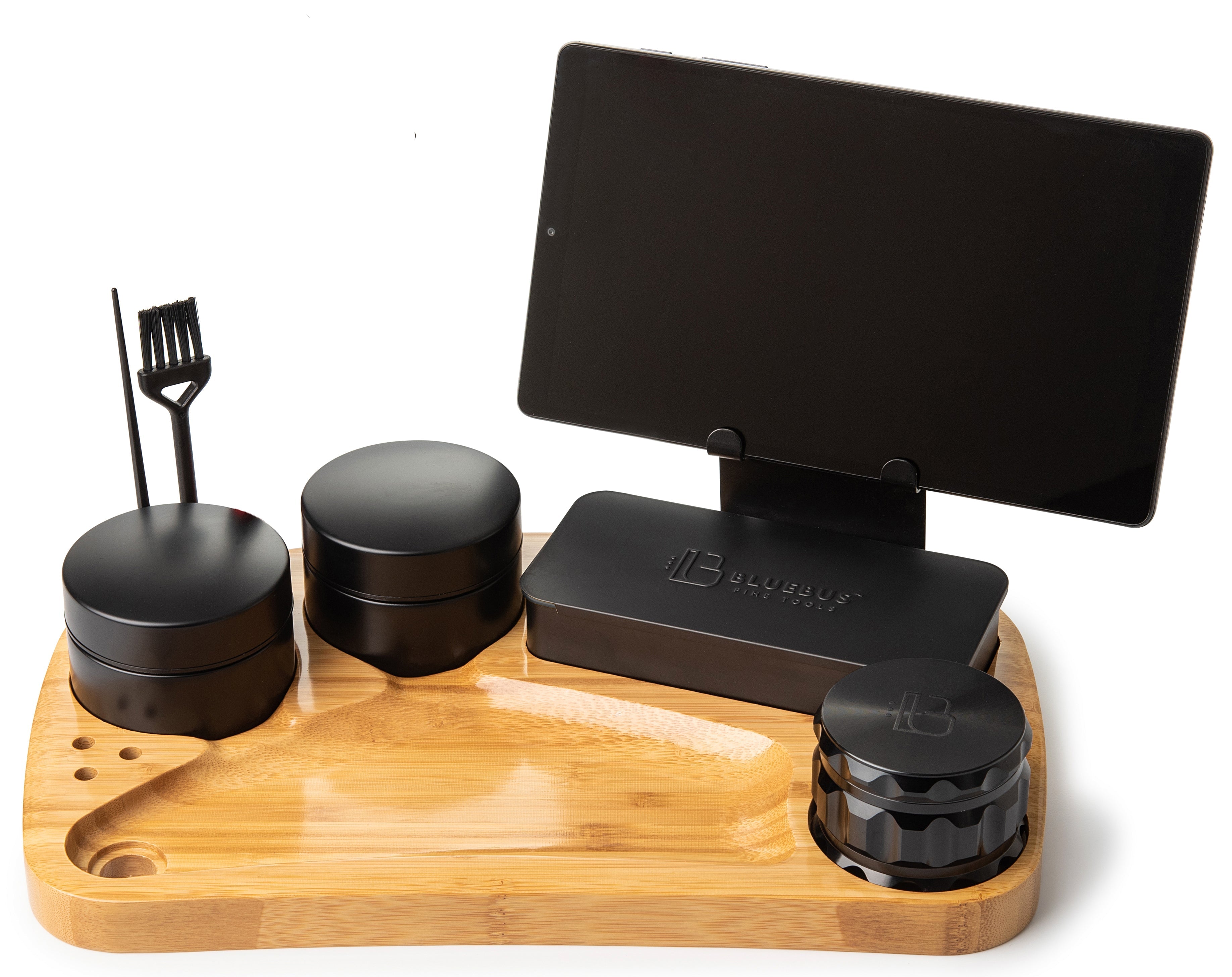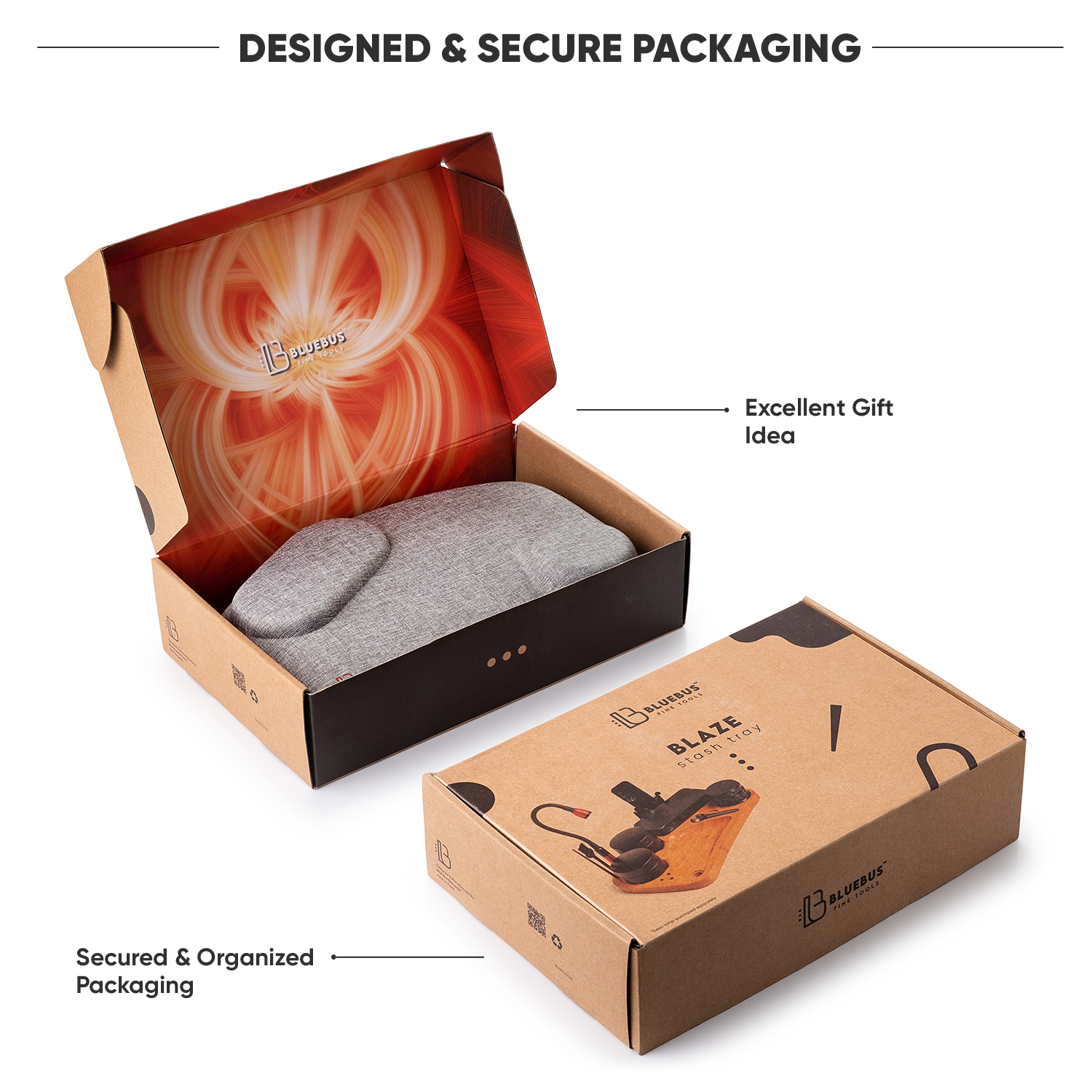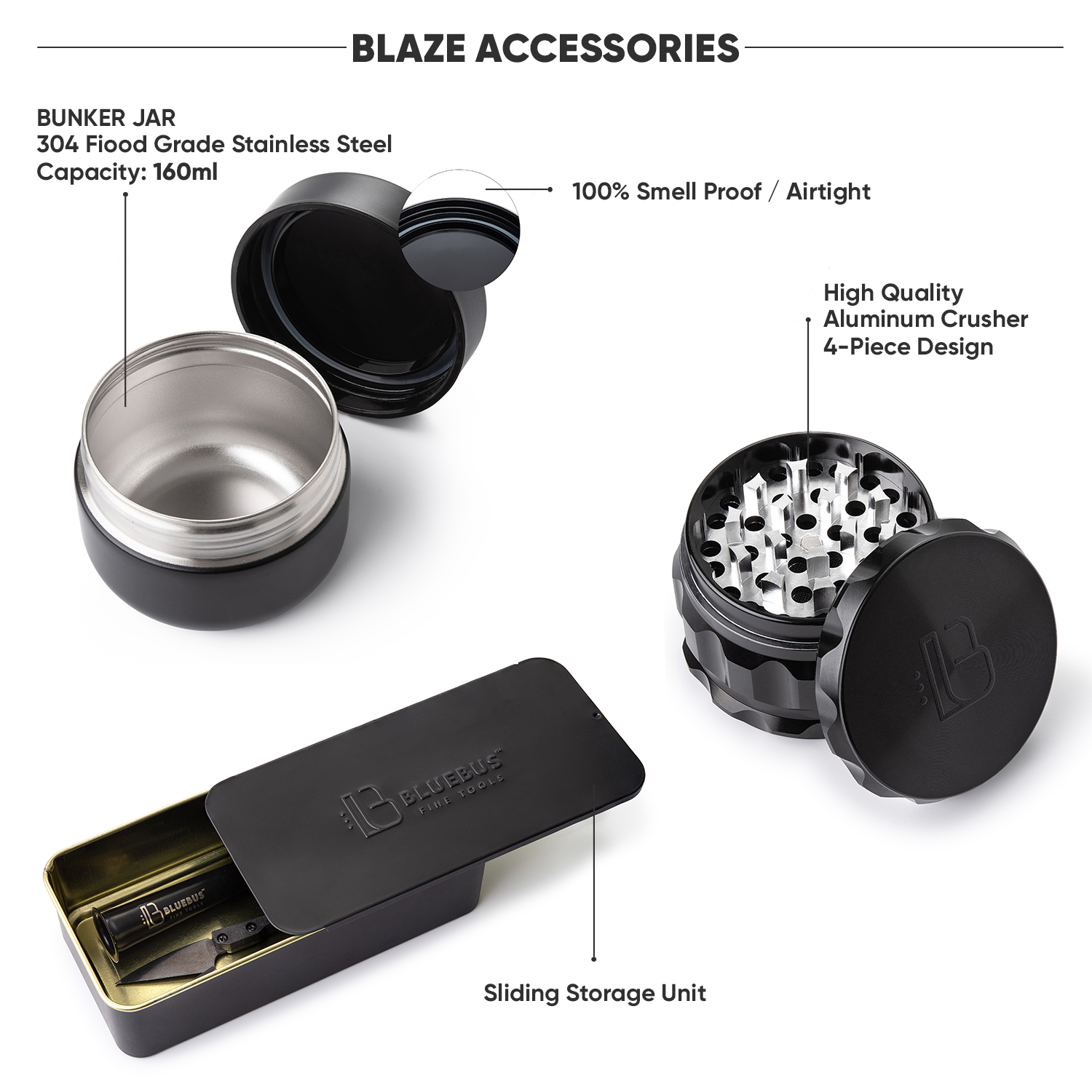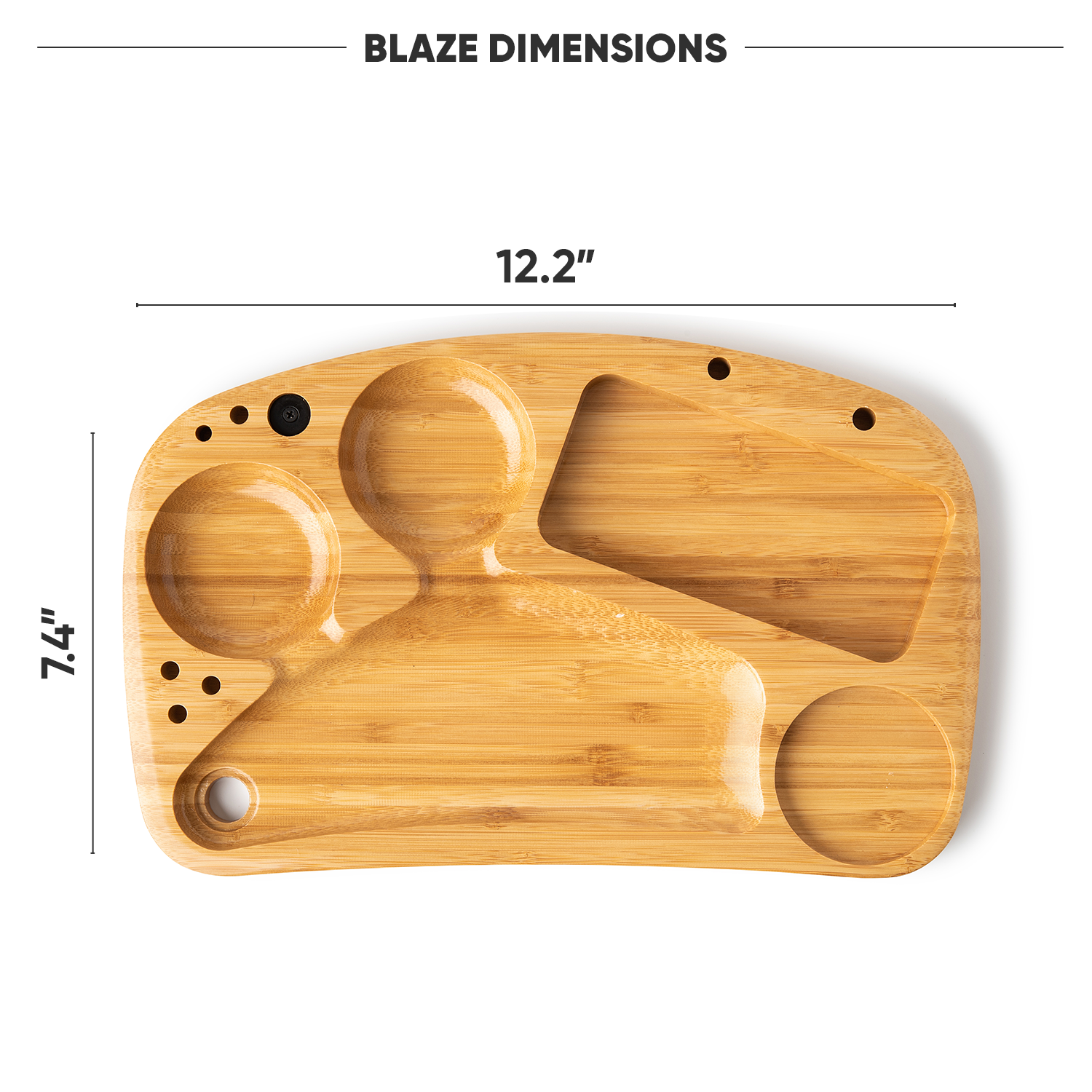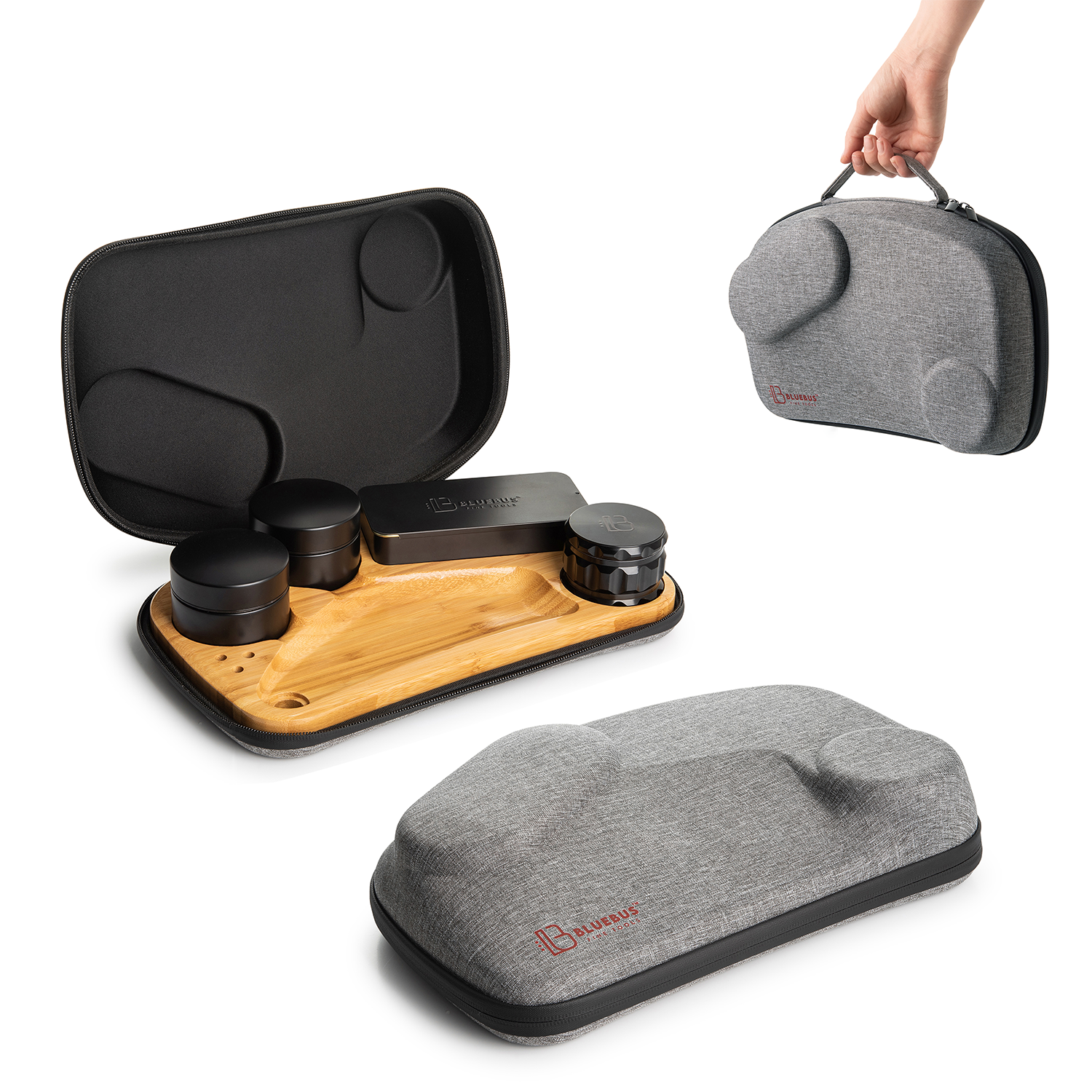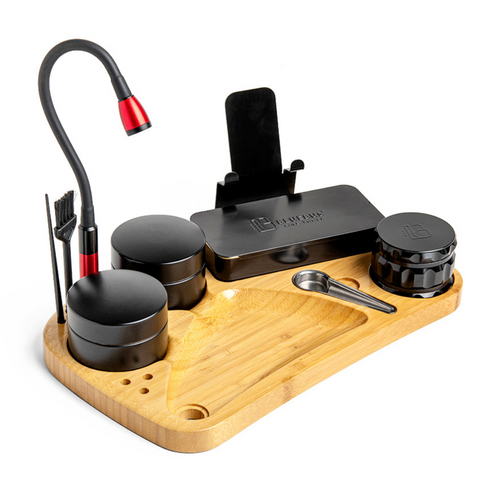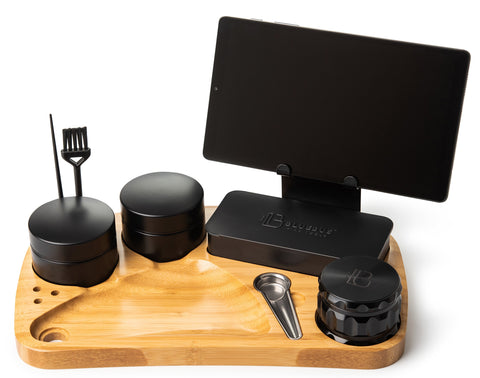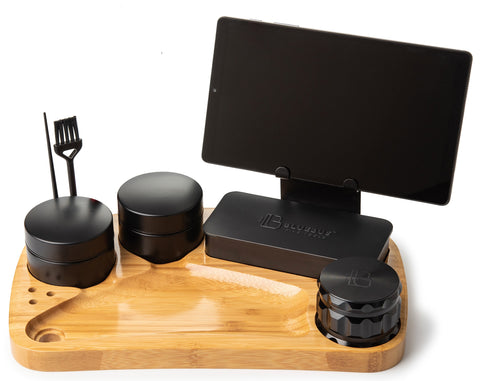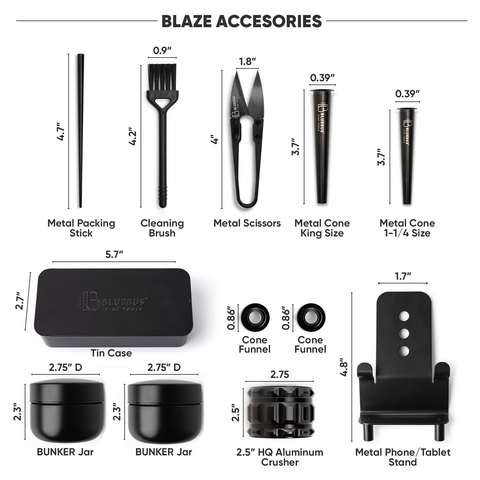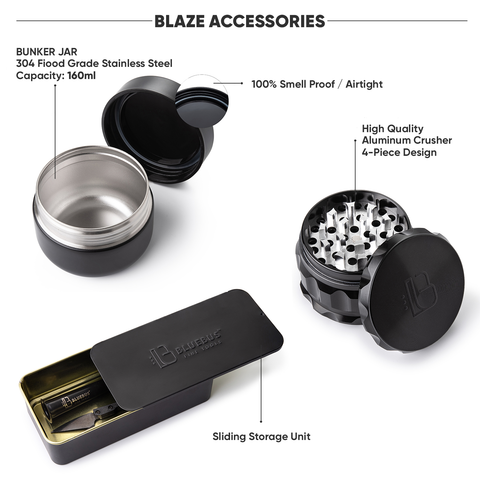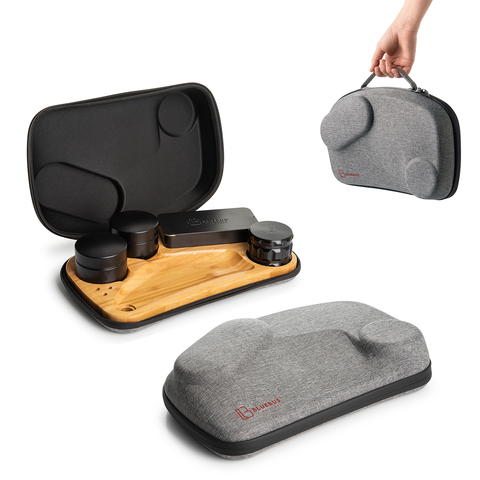 BLAZE Wooden Rolling Tray
Free Shipping
Free standard shipping on orders over $40
The Blaze Rolling Tray from Blue Bus Fine Tools is an incredible high-end rolling kit with tons of tools and accessories.
Crafted from sustainable bamboo with finishing work of the highest standard, this wooden rolling tray features carved compartments for the array of included accessories.
This rolling tray kit comes packed with gear, including with jars, metal cones, grinder, packing stick, scissors and more. It even comes with a smell-proof carrying case.
This premium quality rolling kit is one you'll enjoy it for years to come.
Included:

Bamboo Rolling Tray
Smell-proof/Waterproof Carrying Case 
5-inch High-Quality Aluminum Grinder
2 Bunker Jars (160 ML)
Phone Holder
Tin case
Metal Cone (king size for pre-rolled cone filling)

Metal Cone (1 ¼ size for pre-rolled cone filling)
2 Cone Funnels (for pre-rolled cone filling)
Metal Packing Stick
Mini Scissors
Tray
Love it , nothing more to be said … lol